29th November 2019, Obertshausen
Comfort, support and lace in a single piece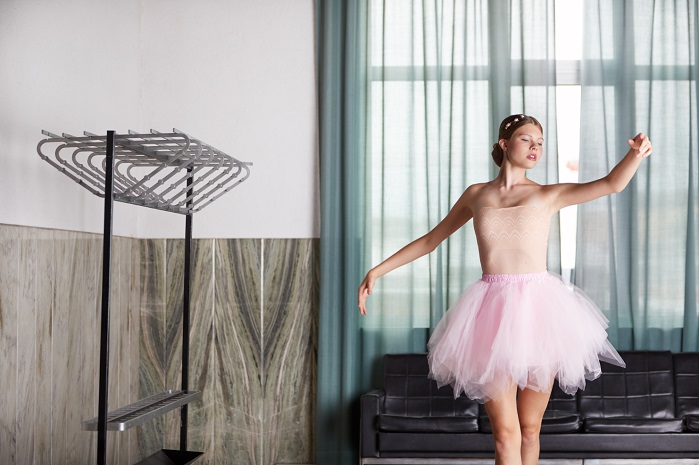 A multi-facetted fabric was produced on an MJ 52/1 S Leisuree.Fashion. © Karl Mayer
Karl Mayer, a leading warp knitting machinery manufacturer, has discovered the potential of combining lingerie with athleisure wear. The Leisuree.Fashion was developed in order to exploit this opportunity, the company reports.
This new machine configuration combines the possibilities of the Rascheltronic for producing functional fabrics with the options of creating the stylish lace designs offered by multibar patterning.
A multi-facetted fabric was produced on an MJ 52/1 S Leisuree.Fashion. This innovative machine is designed to combine comfort and the leisure look with a feminine design and shaping effect in a one-piece body.
"Shapewear lingerie is currently usually made up of several individual pieces," the manufacturer explains. "They are expensive to produce and the wear comfort is limited. This new item of lingerie does not have these disadvantages. Only one seam is used in the back, little processing is needed to incorporate the gusset, and there is no hem at the leg openings."
"What is more, no wiring is needed. Elastane in various counts is used in a sophisticated pattern to provide support in selected areas and a softly shaping stretch. Power tapes – produced directly on the Leisuree. Fashion – provide support in the under-bust area and at the décolleté neckline."
They are produced by multiple guide blocks in a pattern bar of the MJ 52/1 S with threaded-in elastane in a count of 320 dtex. A weft-laying ground guide bar, processing elastane in a count of 156 dtex, provides width-wise elasticity. The stitch-forming ground guide bar processes elastane in a count of 78 dtex and provides stretch in the lengthwise direction. The body is worked crosswise on the machine. Textured polyamide in the jacquard bars gives the textile a soft, pleasant feel.
This article is also appears in...