31st January 2018, Obertshausen
Karl Mayer presents daring outfit for cold days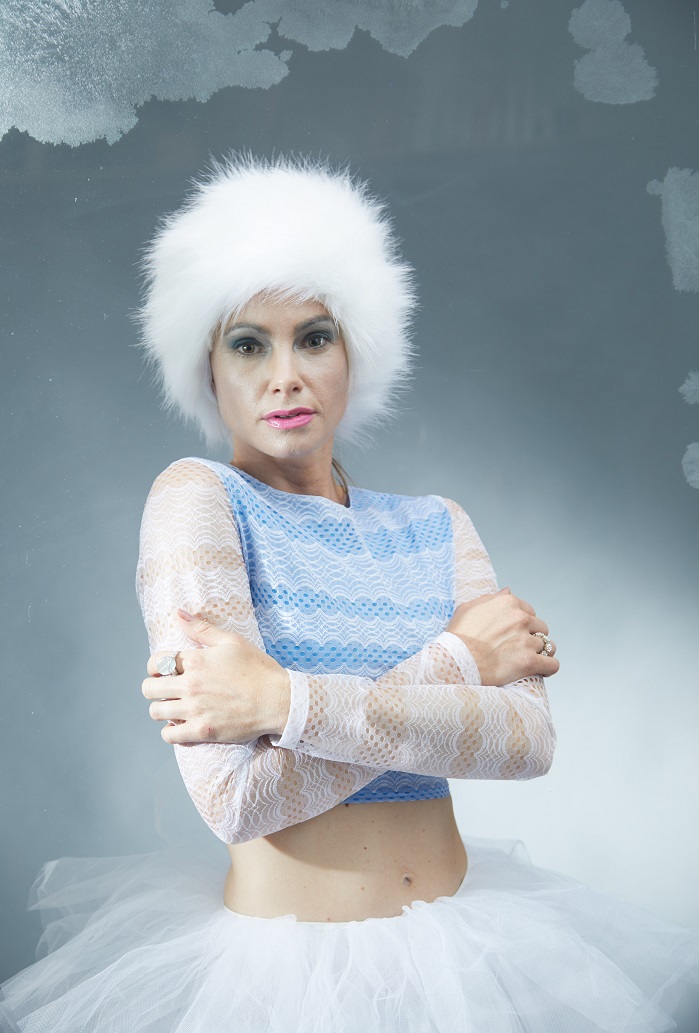 Karl Mayer, a leading German warp knitting machinery manufacturer, has created a delicate cropped top, which is made from a feather-light fabric with a lace look, produced on a high-speed HKS 4-M EL tricot machine in a gauge of E 28.
The machine's EL control facility, the clever yarn threading arrangement, and the sophisticated combination of yarns produce a lace-look fabric featuring a variety of designs, i.e. mesh structures with large openings and dense areas with superimposed scalloped patterns create an alternating striped design.
The interplay between the open-work and the dense constructions is produced by the yarns processed in ground guide bars GB 3 and GB 4. A filet threading arrangement and a fully threaded arrangement alternate in sequence. GB 2 and GB 3 work the pattern in the dense areas.
"Winter does not always have to mean polo-neck jumpers, chunky knits and grey-on-grey colours. Even on cold days, women can be brave enough to wear transparent fabrics and show a little skin," the company explains. "The ensemble is a stylish example of this. This delicate bolero and the light and airy little tulle skirt are reminiscent of beautiful figure skating fashions and are an attractive contrast to fur – the classic winter warmer."
Matt/shiny effects bring a touch of extravagance to the graphic look. The shimmering effect is produced by processing monofilament yarns having a trilobal cross-section in the filigree ground, which resembles an embroidery ground. The superimposed design is made from textured polyester multifilament yarns having a large number of filaments – a choice of yarns that enables the design to contrast effectively with the ground.
This article is also appears in...