11th February 2016, Obertshausen
Karl Mayer to host in-house exhibition for North and Central America
Karl Mayer, the leading manufacturer of machinery for warp knitting, warp preparation for weaving, and technical textiles, will organize a special in-house exhibition at its subsidiary in Greensboro, NC, from April 26 to 28, aimed at the company's North and Central American industry partners.
This exhibition will bring experts together, will be a know-how exchange, and will show the newest machines and applications for warp knitting, weaving warp preparation and composite fabrics.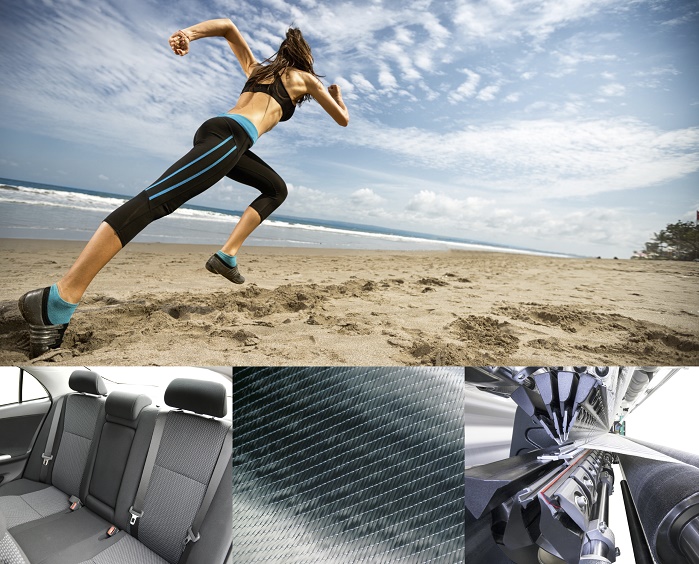 The goal of the event is to provide the market an opportunity to learn about many recent innovations in detail and to generate ideas for new product development, the company reports.
Ideas and support
"We have developed an exhibition programme intended to provide our guests with fresh ideas and valuable support for their future development activities," explained Tony Hooimeijer, President of Karl Mayer North America in Greensboro.
"Our customers have enormous experience and knowledge in their markets. If they are able to combine this with our expertise and innovations, it is surely possible to generate completely new product solutions and ideas for increased productivity."
Innovations
During Karl Mayer's in-house exhibition in Greensboro visitors will have the opportunity to see high performance warp knitting machines in operation, producing new and sophisticated fabrics for automotive applications, and for sportswear, including seamless garments.
For the weaving industry, Karl Mayer will be displaying its latest automatic sectional warper for the flexible production of high-precision warp beams. For sizing the company will be showing its VSB size box, a revolutionary new development that will generate significant savings. The third highlighted key area will be for the composites industry, and an innovative carbon fibre spreading unit will be demonstrated.
Flexibility for visitors
The exhibition with all its highlights will be open to guests in the very flexible way. A half-day visit, a full-day tour or a stay for several days – the programme will be tailored to individual requirements, the company reports.
In addition to having a show and tell at the machines, there will be presentations by Karl Mayer's Business Units at regular intervals.
Also the Karl Mayer Academy will hold fabric forming familiarization courses, providing more insight in the application possibilities of the presented technologies. The event will also offer plenty of networking opportunities, with industry partners and with Karl Mayer experts.
This article is also appears in...