4th April 2013, Netherlands
Knitted screen offers flexible light management for greenhouses
Debra Cobb reports
Horticulture in the Netherlands is big business. Not only is the country an international leader in flowers, plants, bulbs, and food products; it is also in innovator in solutions for greenhouse horticulture. According to the NL Agency, a division of the Ministry of Economic Affairs, Dutch greenhouses cover an area of more than 10560 km2, with a focus on technologies that facilitate energy efficiency and adaptability to climate change.
A new Netherlands-based company called Elasol, established in 2012, has developed one such technology that uses an innovative elastic, warp-knit textile in an intelligent system to help balance sunlight, shade, temperature and humidity.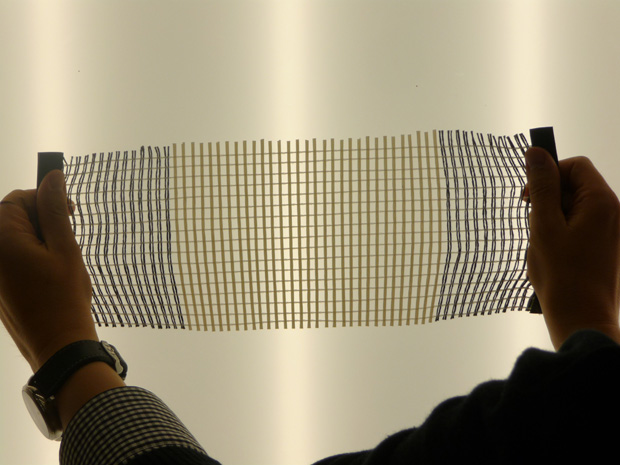 A chance encounter some twenty years ago between a greenhouse grower and a textile engineer—who also happened to be trained in electro-technology—brought to light a recurring problem for growers: how to regulate the supply of sunlight in a glass house. Existing screening systems, which either opened or closed completely, resulted in drafts as well as fluctuations in temperature and humidity that could damage delicate plants.
The textile engineer, Leo Jasper, imagined an elastic cloth that would automatically stretch or retract to control the amount and angle of light. The screen would need to combine a robust elastic fibre that was also UV resistant, with an easily adjustable structure that would provide more or less sunlight or shade as required, in an automated system that responded to available light.
This article is also appears in...