18th September 2019, Lenzing
Lenzing presents blockchain technology at Première Vision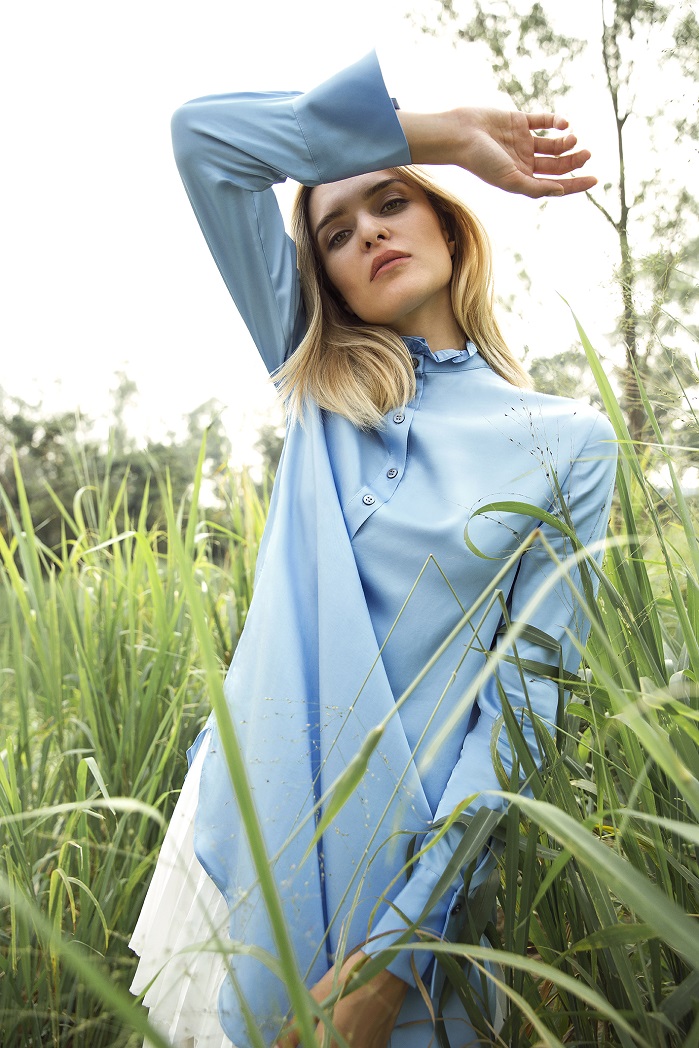 The Lenzing Group, a market leader in specialty fibres made from the renewable material wood, is strengthening its leading position in sustainability in the textiles industry. Lenzing will use blockchain technology to support its Tencel branded fibre business, ensuring complete transparency and traceability for brands and consumers of its fibres in the finished garment.
After evaluating various initiatives, Lenzing decided to join the platform of the Hong Kong based technology company TextileGenesis to accomplish this ambition. The company presents its technology at Première Vision in Paris this week.
Consumers increasingly want to understand the ingredients and suppliers of the products they buy, requesting a new level of transparency and traceability. The supply chain transparency from wood to garment and home textiles will enable all customers and partners to identify Tencel fibres and the respective wood source in each production and distribution step. Thanks to a QR code on the final garment, consumers will be able to detect the origin of the clothes they intend to buy.
"The blockchain technology enables brands and consumers to identify Tencel branded fibres across each production and distribution step from fibre-to-retail of the finished garment or home textiles. The technology also allows consumers to verify the garment composition and the underlying textile supply chain at the point of sale, simply by scanning the barcode with a mobile device," explained Andreas Dorner, Commercial Textile Director Europe & Americas.
With blockchain technology, Lenzing aims to set a new level of transparency and traceability in the textiles industry. The first pilot was presented at this year's Fashion Summit in Hong Kong on 5 September 2019. This pioneering pilot project was conducted in close cooperation with Lenzing. In the next months, more partners will be involved along the entire value chain. Lenzing expects the platform to be fully operational as of 2020.
Further reading
Lenzing presents first blockchain pilot project
This article is also appears in...