Amongst the 600+ cutting edge knitwear samples displayed at the Big Whale arena in Wakayama, Japan, at last month's Shima Seiki 50th Anniversary Celebration, was the Spring 2013 collection of a new US based up and coming knitwear brand called Kotoba.
Kotoba is a collective knitwear brand that focuses on promoting Wholegarment knitting technology, a high level knitting technology developed by Japan's Shima Seiki, which allows garments to be knitted in one complete piece with almost no waste. By integrating technology and knitwear, Kotoba produces timeless easy-to-wear pieces for the modern woman.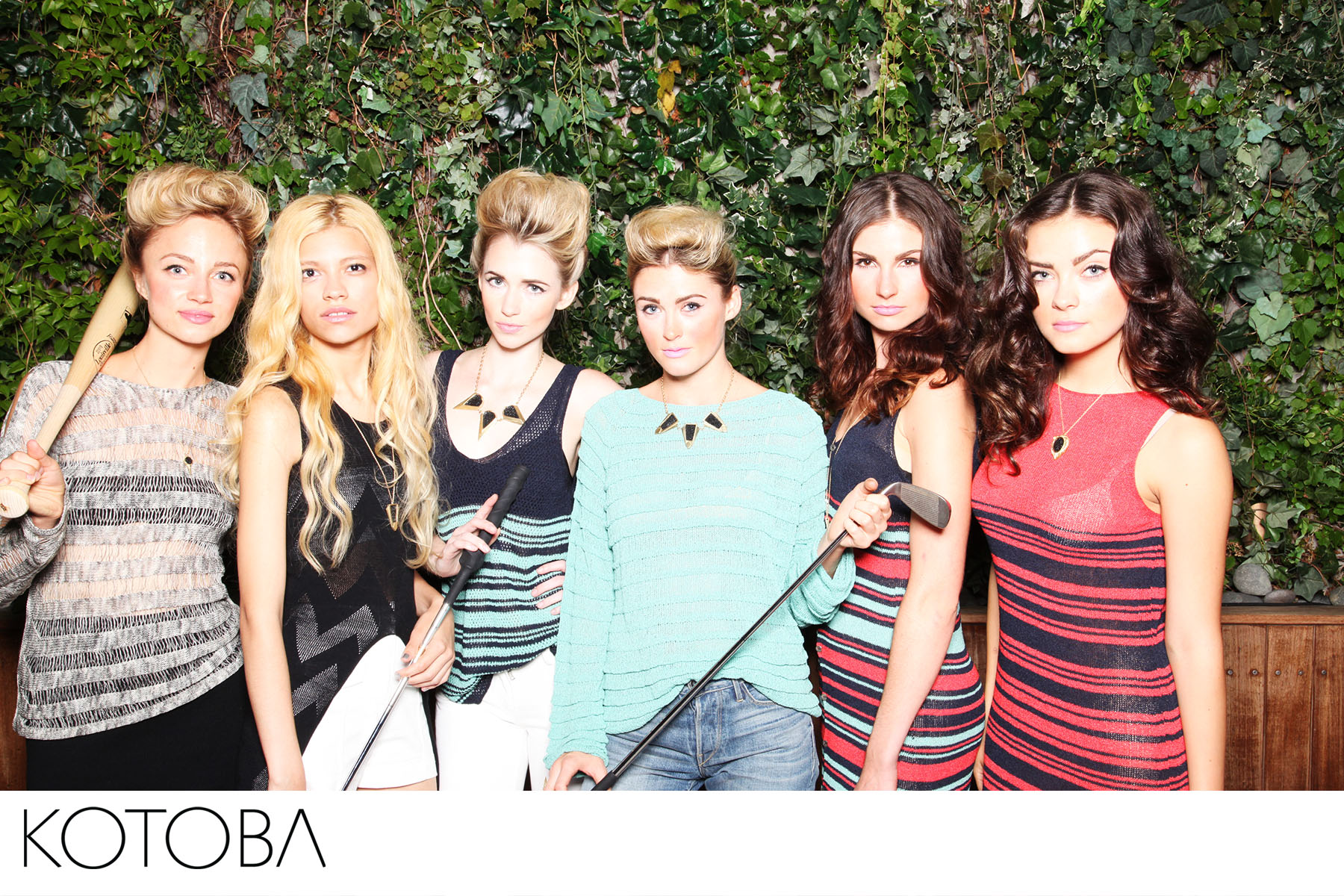 Comfort and leisure embodies the Kotoba Spring 2013 collection, which was designed by Melinda Danko and Lindsay Mann, two knitwear designers trained at New York's Fashion Institute of Technology (FIT), and shown for first time at New York Fashion week in September.
"The collection features simple silhouettes, while providing a versatile and unique twist on wardrobe staples. Sweaters and cardigans are coloured with bright and playful hues, with several instances of variations on colour ways found on the dresses and skirts. Other pieces are classically hued in solid black, taupe, and ivory," says Melinda Danko, pictured below at the Shima Seiki 50th Anniversary Celebration.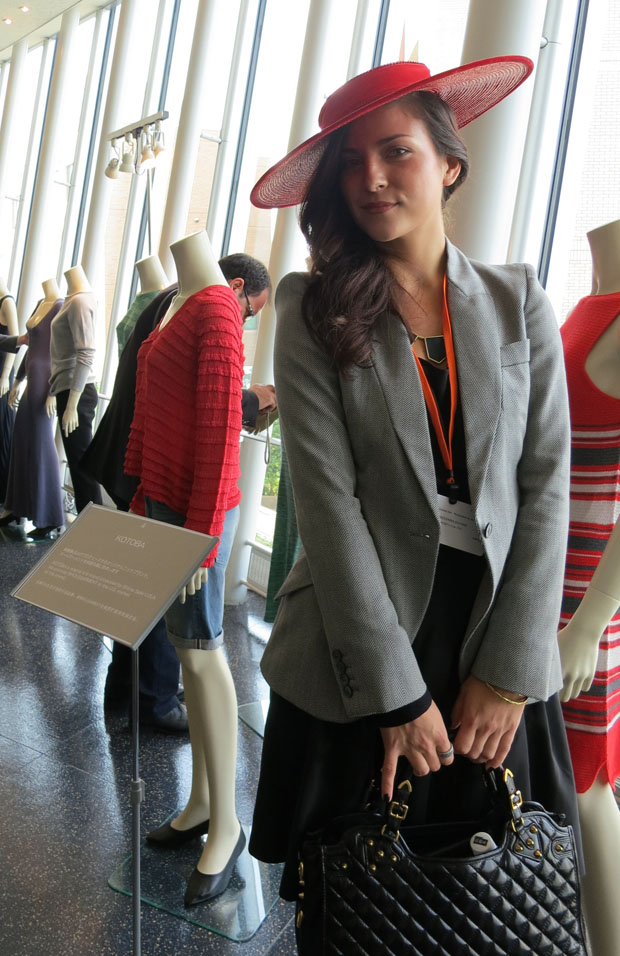 The knits are very lightweight, which Melinda says adds to their functionality especially during the warmer seasons. She explains that unexpected structural textures and details on these simple, easy silhouettes also add to the appeal of the collection.
Additionally, Kotoba prides itself on locally producing and sourcing its collection in the United States. Kotoba garments are manufactured at a state of the art facility at Shima Seiki's US headquarters in New Jersey using the latest Shima Seiki Wholegarment knitting machines in a range of gauges.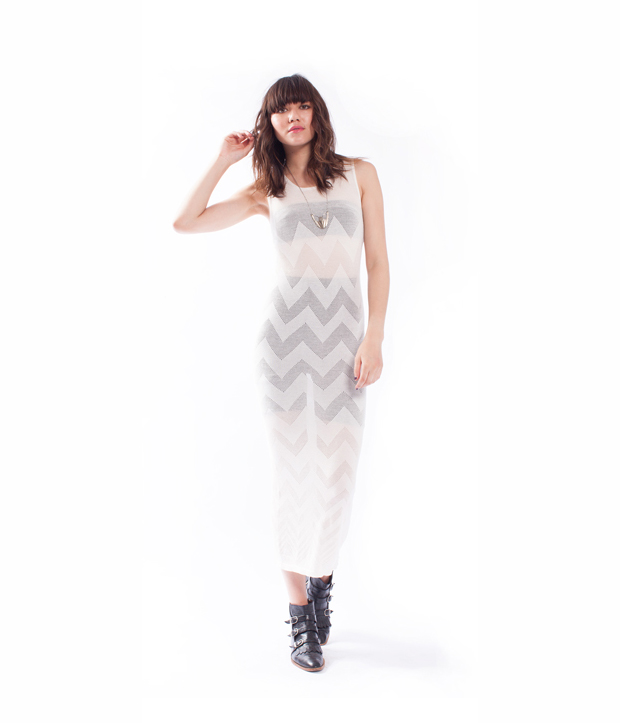 "Kotoba manages to produce unique and comfortable knitwear while striving to create environmentally and socially responsible fashion by supporting Wholegarment knitwear technology, as well as producing all their garments in the USA," Melinda adds.
The Whole Becomes the One
NYC based designer and colleague Lindsay Mann explains the Kotoba ethos:
"Kotoba, the Japanese word for language, was the starting point for our brand. Even though the world is vast and composed of many different cultures and beliefs, we are linked together through language as a means of communicating thoughts and ideas. Language may initially separate us, but it can also connect us when something is universally understood, such as simply doing what is right. When we take responsibility to do what is best for all, we must also come together in order to make a difference regardless of one's background, culture, or story and allow the whole to become the one".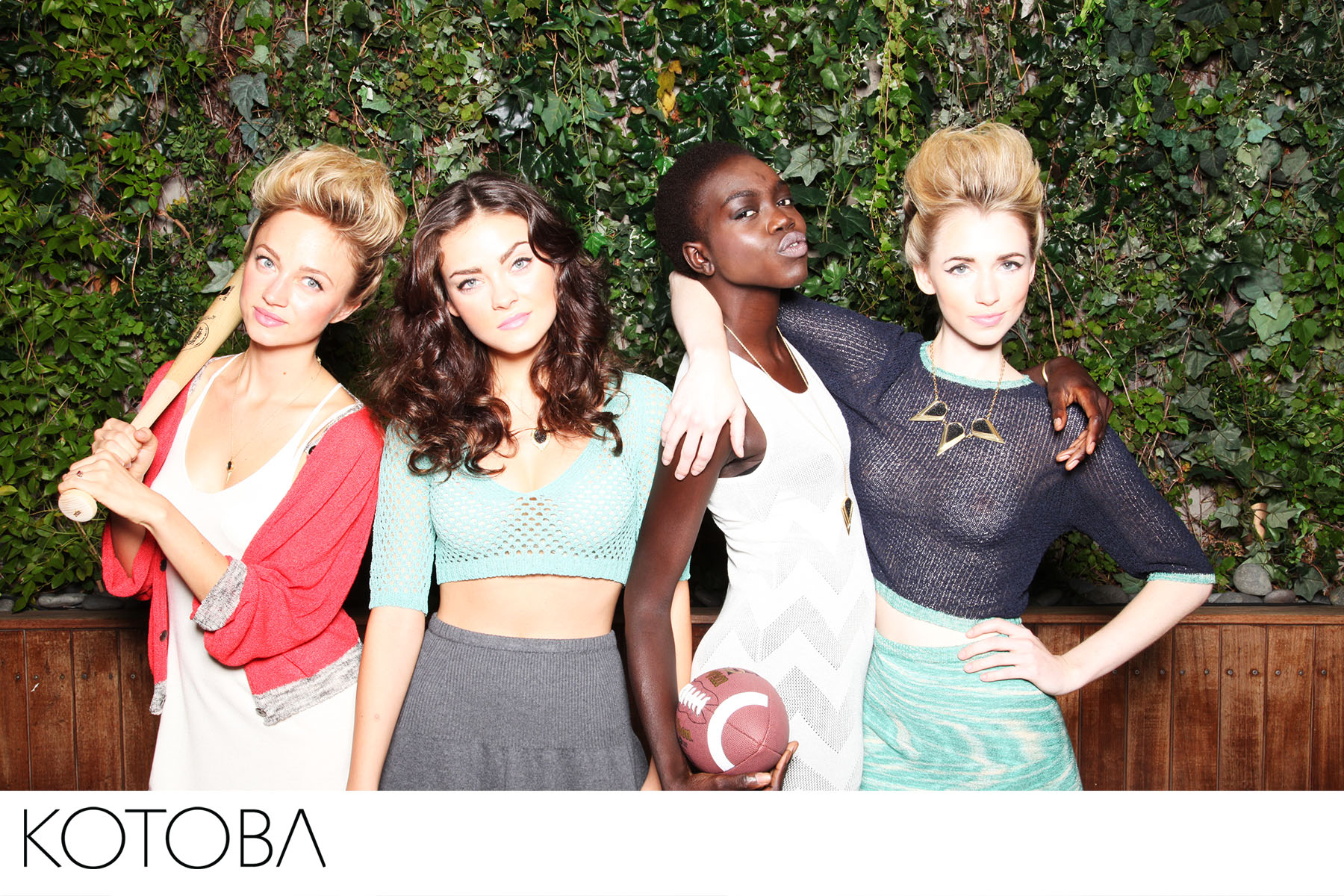 Designers Lindsay and Melinda, who have both worked in the US knitwear industry since graduating from FIT, work as part of a team with Alex Sarabia and Akira Tsuno, two experienced Shima Seiki programmers and knitwear developers – all have very different backgrounds.
"Kotoba is a collective effort from all kinds of people, from different walks of life. We want to bring attention to social and environmental responsibility in fashion because it has become an issue that affects everyone. With growing concern over the environment and the need for ethical practices in the workplace all over the world, sustainable practices in the creation of fashion is becoming a more imperative and worldly matter," Lindsay says.
Kotoba = language
At Kotoba, language is defined in a number of ways, Lindsay Mann explains:
"Learning a language is a process that requires trial and error. It was through understanding the language of knitwear and attempting different, innovative approaches to knitwear that the development of Wholegarment technology was born."
"The Slow Revolution is its own language and culture, with its own set of ideals and practices. Kotoba utilizes ideas from the Slow Revolution movement by practicing more sustainable and ethical methods during the production process and emphasizing the quality and craft of our knitwear. We provide fair wages to our workers and practice a minimal waste policy during the production process. Additionally, all of our knitwear is created locally in the USA."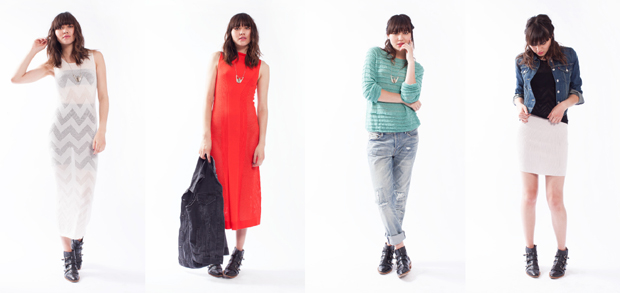 "Even though communication between different cultures can be difficult, we can be united by a single thought or idea that can benefit all and ultimately transcend the barriers of language."
Wholegarment knitting
Wholegarment knitting is a revolutionary and state-of-the-art knitwear system developed by Shima Seiki, the world's leading flat knitting machine builder, based in Wakayama, Japan.
At the forefront of knitwear technology, Wholegarment aims to provide a superior alternative to conventional knitting methods. Wholegarment products are knitted in one complete piece and offer excellent incentives such as soft, lightweight comfort, improved stretch and mobility, and minimal yarn consumption. By contrast - in conventional knitwear production, waste levels are high due to the 'cut and sew' method employed.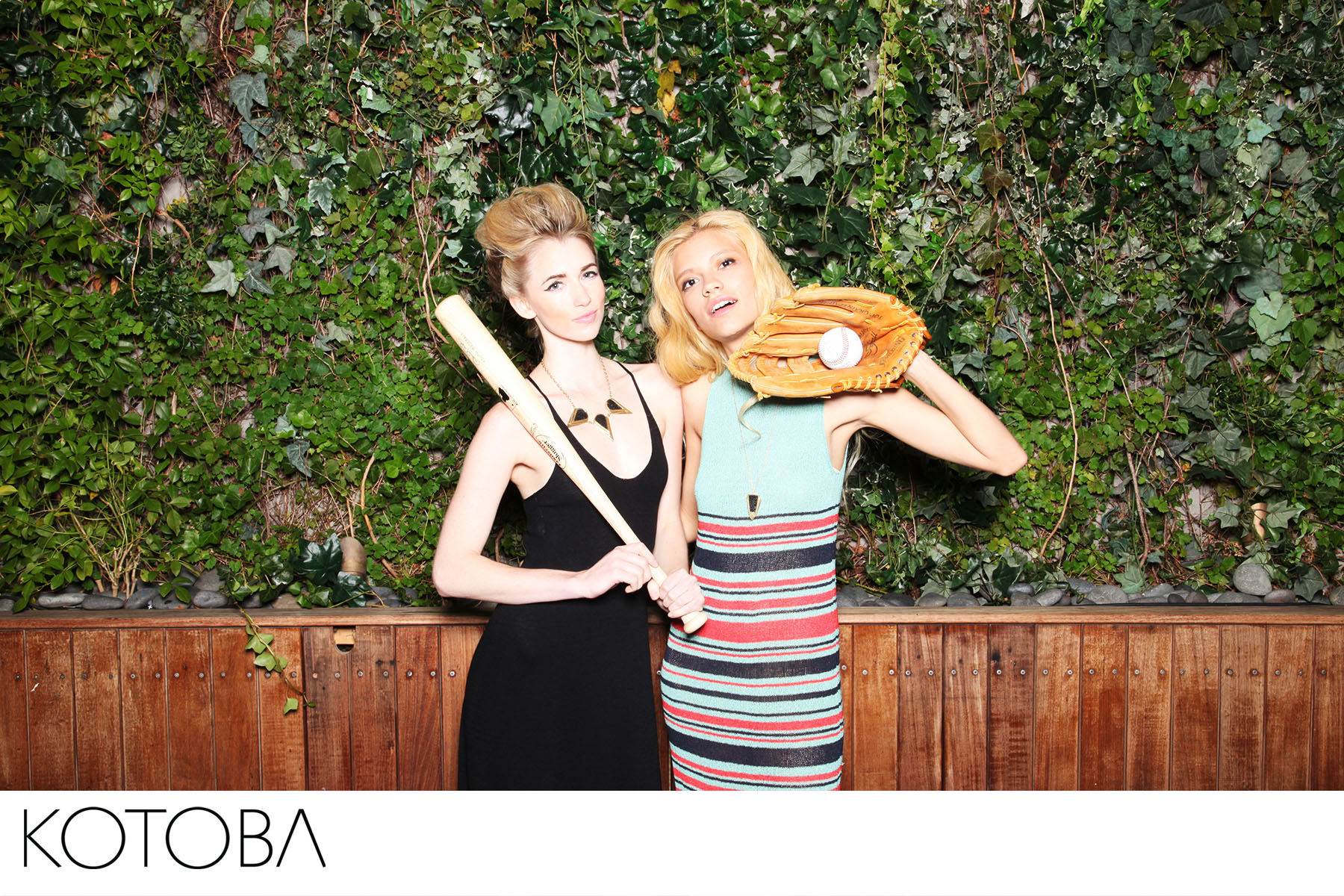 Kotoba garments are manufactured at a state of the art facility using the latest Shima Seiki Wholegarment knitting machines in a range of gauges. Shima Seiki USA provides a complete knit production support service at its Shima Seiki Design Center in New York, located at the heart of the fashion industry in Manhattan.
Services include a full knit sample library to browse through, the latest information on colour material and style, knit programming services for converting ideas into garments and a full featured Wholegarment knitwear production facility for applications ranging from sampling to main production.