23rd April 2019, Bologna, Italy
Recycled plastic bottles turned into swimwear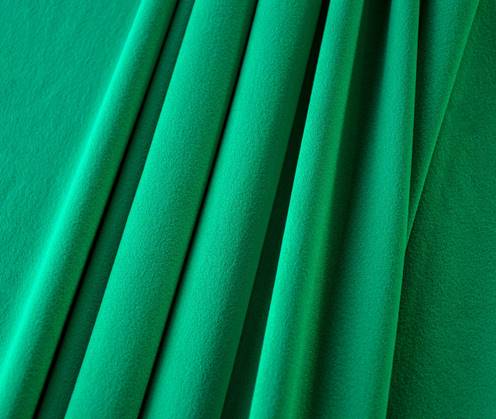 Leading Italian warp knitter Carvico has introduced an innovative and sustainable range of fabrics called Melville, which are made from PBT (polybutylene terephthalate) and recycled polyester.
"Wastes which make it into fashion, plastic which is turned into fabrics, pollution which brings about new opportunities: this is how Melville, a new recycled fabric made by Carvico from plastic bottles, has been engineered," the company said in a press statement today.
Composition
"Eco-sustainable and innovative, Melville is officially the first recycled P.B.T (polybutylene terephthalate) fabric. Made from 100% polyester, the new fabric boasts 45% polyester from PBT and 55% REPREVE recycled polyester, a sustainable fibre made from post-consumer plastic originally employed in the food industry (PET), patented by Unifi, a company operating in the textile market featuring a modern production plant which processes about 250,000 used bottles every hour," Carvico explains.
"Such process is aimed at giving a second life to plastic bottles - recovered PET containers are washed, grinded into fragments which are then melted and transformed into chips which are melt again and converted into REPREVE yarn to be used by Carvico to produce Melville."
Applications and characteristics
According to the company, designed for training and competition swimwear, Melville can enhance PET techno-features, perfectly blending comfort and durability, with the added value of a green, sustainable soul.
"An absolute novelty and an amazing innovation for the world of training and competition swimwear, Melville is high-tech and high performance and, for the first time ever, also recycled. Chlorine proof, stretch, UV protective, pilling resistance, fast drying and with a high shape retention power, Melville is ideal for high performance swimwear items designed to last," Carvico says.

Recycling to save the planet
Carvico explains the importance of its new product range in relation to saving the planet: "Plastic pollution is one of the biggest problems in the world: every year 8 million tons of plastic items end up into our oceans, while 10 million new bottles are purchased every minute, which means 16 thousand per second. We are talking about huge quantities of plastic, only a few of which are actually recycled, while the rest is sent to the landfill and may last up to 700 years. A global disaster which has alarmed Carvico, a company which, since its early days has been truly committed to safeguard our planet."
"Excellent performance and a green soul, Melville is the fabric for competition swimwear sports lovers won't be able to do without."
This article is also appears in...