Santoni, a leading socks machine manufacturer, and Karl Mayer, a warp knitting machinery specialist, have agreed yesterday that Santoni will transfer its SWD technology to Nippon Mayer, a Japan based producer of seamless warp knitting Raschel machines.
Nippon Mayer will take over the complete range of products including patents, the relevant manufacturing equipment, as well as the entire stock of machines and (spare-) parts. The after sales service for the installed base of machines will be taken over by Nippon Mayer, starting on 1 June 2016.
Seamless warp knitting
Santoni, the leading supplier of seamless circular knitting technology, has been active in seamless warp knitting since 2004. The company developed an own range of compact machines for the application of seamless garments, medical- and lately shoe-fabrics. The manufacturer holds a number of patents for machine, as well as textile technology. Now Santoni will concentrate on and further develop its core business circular knitting.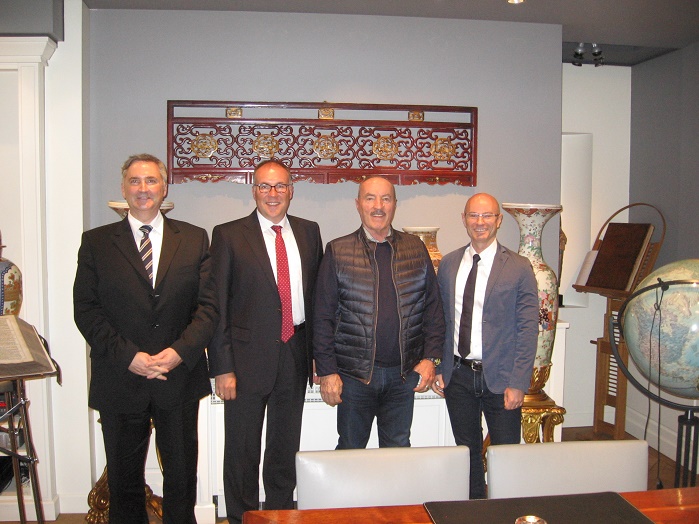 Karl Mayer will integrate the SWD technology into its Double Needle Bar competence centre at Nippon Mayer (Fukui, Japan) and extend the relevant product range.
Santoni
Santoni was founded in 1919 as the first Italian socks machine manufacturer. In 1988 the company was acquired by the prestigious Lonati Group, world leader in the production of socks and pantyhose machines.
Since then the company has become synonymous with the "Seamless" phenomenon, becoming itself the world leader in the production of electronic knitting machines for garments without seams.
Today Santoni meets 97% of the worldwide demand for seamless machines, which are used in various sectors of the garment industry including underwear, sportswear, beachwear, outerwear and medical garments.
This article is also appears in...