23rd February 2018, Schellebelle
Van de Velde partners with social selling platform
A leading Belgian lingerie company Van de Velde and a social selling platform provider Pippa & Jean will join hands in Germany. The innovative partnership is the next step in Van de Velde's online sales strategy. Through this partnership, the lingerie company launches a new business model bringing together Pippa & Jean's successful social selling platform with the experience of luxury lingerie brands Marie Jo and Prima Donna.
In Germany, this innovative sales channel will be led by Anja Horst, Van de Velde's newly appointed Managing Director for social selling. As the former Director Marketing Products & Consumer Promotions at Tupperware Germany, Anja has extensive knowledge about the German social selling market. With her arrival, Van de Velde aims to strengthen its partnership with Pippa & Jean.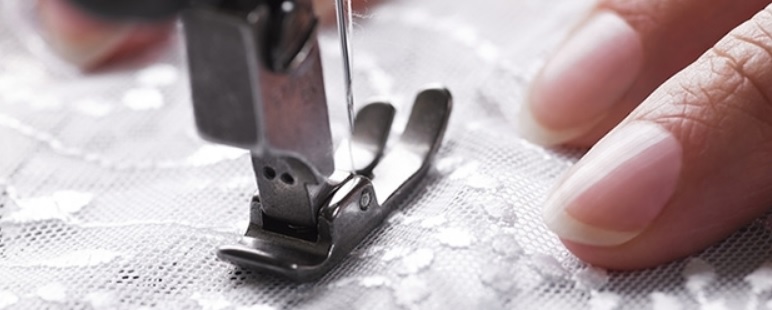 "We are very excited about this partnership with Van de Velde, which for us is the first step into opening our unique social selling platform O3S for other brands interested to launch their own sales force. The innovative team of Van de Velde is at the forefront of a development we are going to see in the coming years with brands building their direct-to-consumer channel through own independent sales forces in order to continue to build more reach and personal service for the end consumers," said Gerald Heydenreich, Pippa & Jean CEO.
The concept of social selling, which allows people to experience products in the comfort of their own home, has become increasingly popular in Germany. The overall size of the German social selling market is currently over EUR 16 billion and growing at a rate of 8% per year. With the development of this new innovative sales channel, Van de Velde says it not only increases the awareness and availability of Prima Donna and Marie Jo brands, but also provides customers the ultimate personalised consumer experience.
"This new partnership with Pippa & Jean fits our commitment to ensure the availability of our brands for customers through all channels. It is also part of our innovative tradition. Since our foundation in 1919, Van de Velde always looks forward and renews itself. Working together with a partner like Pippa & Jean's digital platform fits well with our mission: empower the bodies and minds of women," commented Erwin van Laethem, Van de Velde CEO.
Van de Velde NV is a leading player in the luxury and fashionable women's lingerie sector. It pursues a long-term strategy based on expanding and developing brands around the Lingerie Styling concept (fit, style and fashion), especially in Europe and North America.
This article is also appears in...