10th December 2019, Obertshausen
Weft insertion fabrics are evergreen in window sector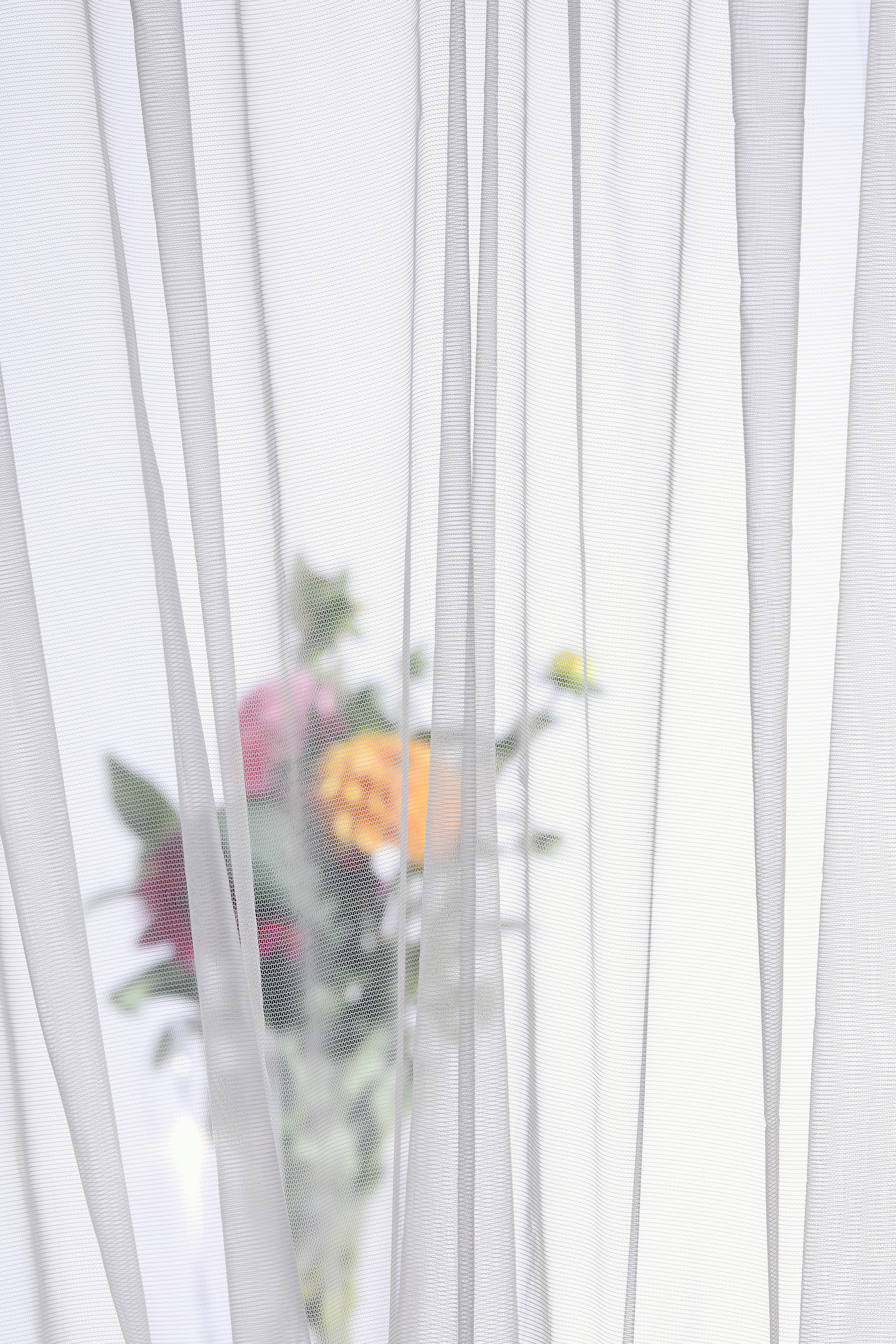 © Karl Mayer
Net curtains produced on warp knitting machines with magazine weft insertion are the perennial "evergreens" in the window fashion sector, according to machine builder Karl Mayer. "Karl Mayer is now coming like a breath of fresh air onto this established market segment, and is offering some specific new developments," the company reports.
Its latest machine, the WEFT.FASHION TM 3, can produce fabrics with an on-trend look in the style of popular gauze-like fabrics made from monofilaments and fancy yarns, yet it enables fabrics to be produced without sizing at a production rate that is 10 to 11 times higher than that of comparable looms. The nature of the technology also means that the lightweight, transparent, warp-knitted fabrics have a high slip resistance.
"These advantages impressed the visitors at the last ITMA fair in June 2019 in Barcelona," the company says. During the important trade fair, Karl Mayer showed a collection of on-trend, weft inserted net curtains produced on the WEFT.FASHION TM 3, which generated a great deal of buying interest. Turkish visitors in particular asked a great many questions.
Encouraged by the positive feedback, the textile specialists at Karl Mayer carried on with their development work and processed fine monofilament rather than multifilament yarns on the warp knitting machine with weft insertion. In the first stage, a lustrous yarn of dtex 22 was processed in all the yarn systems. A very delicate, extremely transparent, feather-light fabric with an organza ground was produced, which weighs just 20 g/m².
Despite its ethereal look, the fabric is extremely stable and is suitable for embroidering. The textile developer, Kay Burkhardt, is particularly pleased with the look of the fabric, saying: "We processed a very dense structure at 35 stitches/cm to produce an extremely uniform appearance." When hanging in front of the window, the net curtain creates a subtle interplay with the light to produce shimmering, glittering and moiré effects in all the colours of the rainbow.
In subsequent development stages, a ground made from monofilament yarns was combined with a weft made from different fancy yarns. Yarns featuring knops, nodules and crimps were processed and – what was particularly ingenious – a relatively thick yarn was used, which was first formed into a cord-like structure by pillar stitches. The optically dominant weft materials almost hide the ground. Completely new textile constructions are produced, which will stimulate the trend for net curtains with puristic-looking yet discreetly subtle patterns.
This article is also appears in...