Textiles Intelligence
Wearable health monitoring technology to boost sales by 49.3%
Research & Markets has announced the addition of its "New Uses for Wearable Textile-Based Health Monitoring Technology" report to their offering. Wearable health monitoring systems employ sensors to read vital signs from the human body - such as the heart rate, body temperature and blood pressure. Textile-based sensors can be woven or knitted into an item of clothing and worn next to the skin. Information picked up can be sent to an electronic device where it c
1st October 2008
Knitting Industry
| Dublin
Research & Markets has announced the addition of its "New Uses for Wearable Textile-Based Health Monitoring Technology" report to their offering.
Wearable health monitoring systems employ sensors to read vital signs from the human body - such as the heart rate, body temperature and blood pressure. Textile-based sensors can be woven or knitted into an item of clothing and worn next to the skin. Information picked up can be sent to an electronic device where it can be recorded or displayed and used to provide the wearer with bio-feedback.
Wearable health monitoring systems were originally developed to monitor the health of astronauts, and then transmit information to control stations on earth. More recently, they have been used in the medical sector to monitor patients, including those recovering from operations away from hospital.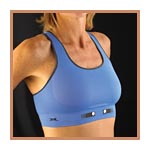 One company at the forefront of wearable health monitoring is USA-based Textronics. The company has four product families: Textro Sensors or conductive fabric electrodes and motion sensors; Textro Interconnect laminate wiring cable; Textro Yarn elastic conductive fibre; and Textro Polymer variable resistive polymer. Its first product was the NuMetrex branded sports bra. Since then it has added the NuMetrex Cardio Shirt for men and the NuMetrex Racer Tank for women. More recently, it has launched Heart Smart apparel to enable it to expand from the sports to the health market. Target customers will include those focusing on weight loss and heart health. It has also launched a developer's kit containing all the parts needed to make a wearable health monitoring system. The kit includes textile sensors - approved by the USA-based Food and Drug Administration (FDA) - as an alternative to the adhesive electrodes and metal wristbands commonly used with electrocardiograph (ECG) instruments.
Forecasts from Venture Development Corporation (VDC) suggest that sales of smart fabrics and interactive textiles (SFIT) for sensing and monitoring will grow by 49.3% a year between 2006 and 2010. NPD Group has predicted that interactive apparel is likely to become a billion dollar business before long. Promising applications include fitness, corporate wellness, lifestyle health, medical health care, facilitation of independent living by the elderly, military uses and sports. Futuristic ideas include clothing which is capable of reading a person's emotional state for use in computer games.
Another concept is that of "tele health," whereby patients would be diagnosed and treated without having to visit a doctor. Overall, the outlook for wearable textile-based health monitoring systems is positive. But to gain mass acceptance by consumers, devices need to be comfortable, easy to care for, reliable, easy to use, and inexpensive.
Key topics covered in the report are:
Summary
Development of textile-based health monitoring systems
Textronics: a company at the forefront of wearable health
Monitoring systems
- technologies
- company development
- products and markets
- numetrex
- heart smart apparel
- textronics developer's kit
Forecasts of markets & future applications for wearable textile-based
Health monitoring technology
Outlook
Companies Mentioned:
- Textronics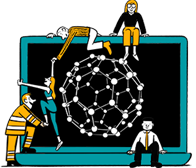 Business intelligence for the fibre, textiles and apparel industries: technologies, innovations, markets, investments, trade policy, sourcing, strategy...
Find out more