29th January 2016, London
Weave one, purl one
Like knitting, crochet, and all things handmade, weaving has had its bit of glorious comeback for a while now. In fact, weaving is making everyone go a bit crazy! - in the best way possible of course. There are so many weaving tutorials out there, from creating simple shapes to making your own loom using tree branches (known as branch weaving). If you feel like giving it a go, check out this tutorial from the Instructables website, www.instructables.com/id/Branch-Weaving/ .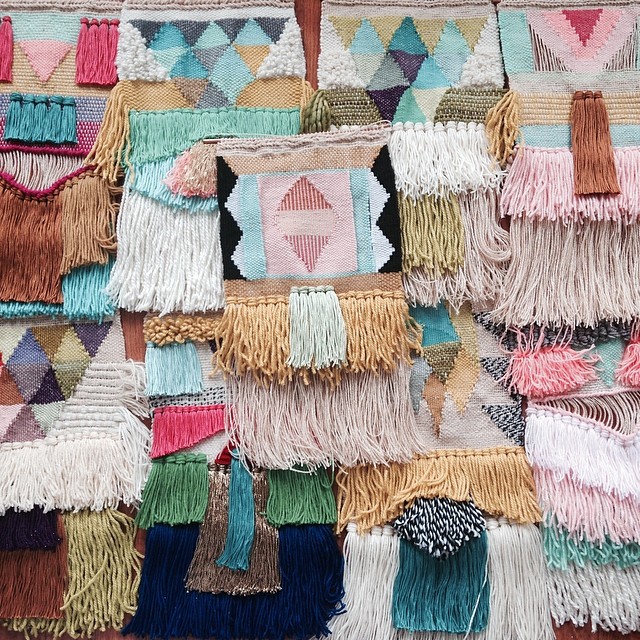 One of my favourite weave artist is Brooklyn based Maryanne Moodie. Her woven wool hangings are beautiful, rich and full of textured details. I could honestly look at her work for hours. What I love the most about these pieces is the fact that we get to hang them in our homes and admire them, to really appreciate the composition, color, weight of the yarn, the loose ends, the 100% fibre construction. They are pieces of art. Visit her website www.maryannemoodie.com to find out more.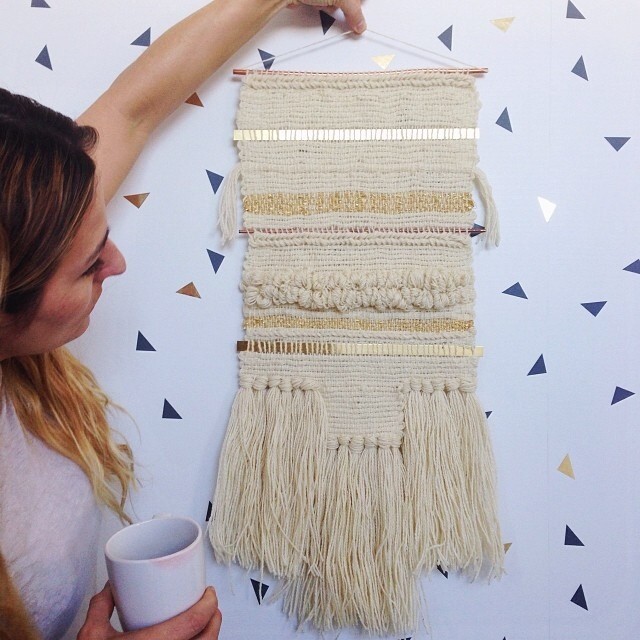 I thought about the relation between knitting and weaving. In my final year at Bucks I became obsessed with weaving in the domestic knitting machine, the endless combinations of color and pattern you could achieve amazed me! I want to share with you some of my research: elements of both knit and weave together, creating very interesting, hybrid garments.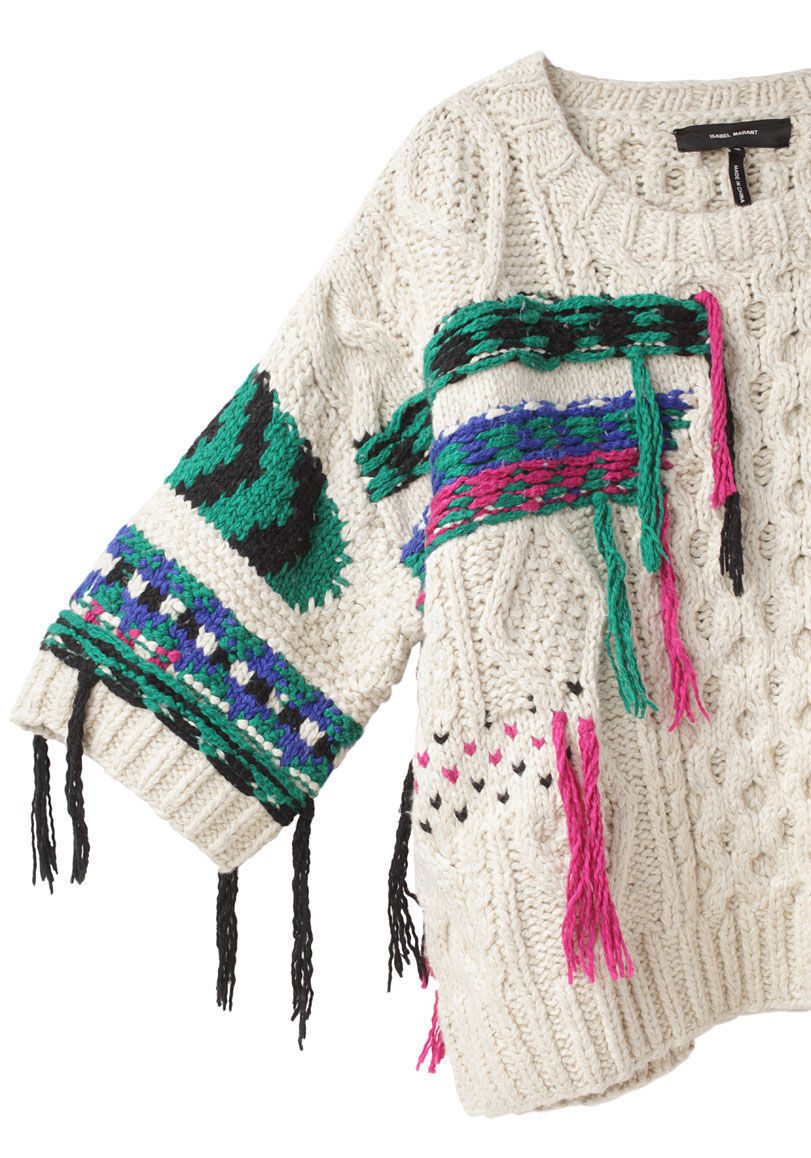 For example, Isabel Marant's Lucy hand knit jumper shows a traditional aran knit, later on embellished by different kinds of stitching, including woven stitch. You can see it here: www.lagarconne.com/store/item.htm?itemid=15242&sid=174 .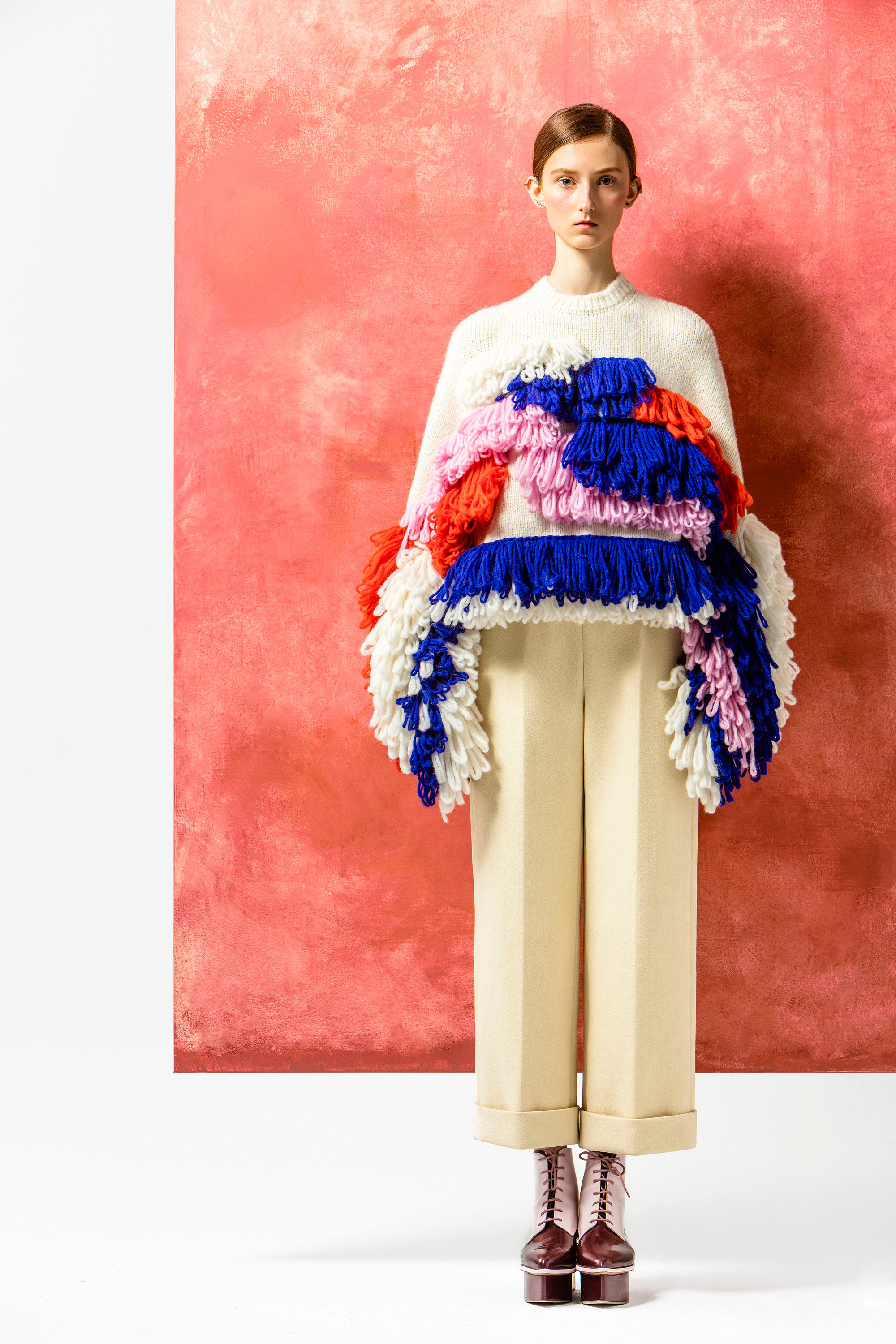 A very similar effect is shown in one of Delpozo's pieces from the Pre-Fall 16 collection. An all knitted garment that would be so simple, except for the hundreds of tassels that adorn it. Now these are not a woven addition, but I could not help but think of the before mentioned Maryanne Moodie hangings. I find this jumper almost a translation, a wearable woven/knitted hanging! To see the whole collection visit www.vogue.com/fashion-shows/pre-fall-2016/delpozo .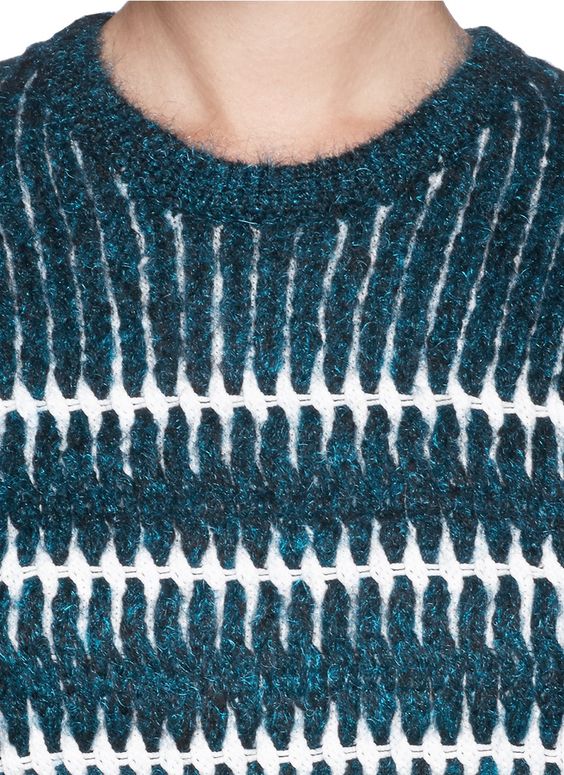 This metallic Alexander Wang jumper shows interwoven lurex yarn to create a geometric, stripy pattern, working the weaving directly into the knitted piece. It is now sold out but you can look at it with more detail here: www.lanecrawford.com/product/alexander-wang/mohair-wool-stripe-sweater .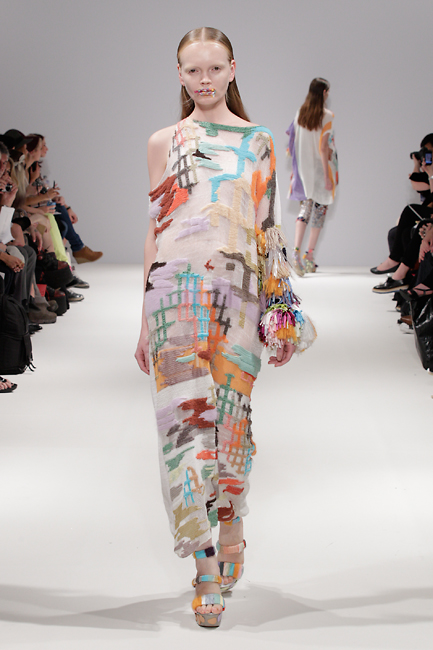 Leutton Postle's S/S 12 colorful collection also shows a weaving technique worked in together with the knitted pieces, creating a soft and playful composition. Visit their website to see the full collection: www.leuttonpostle.com/collections .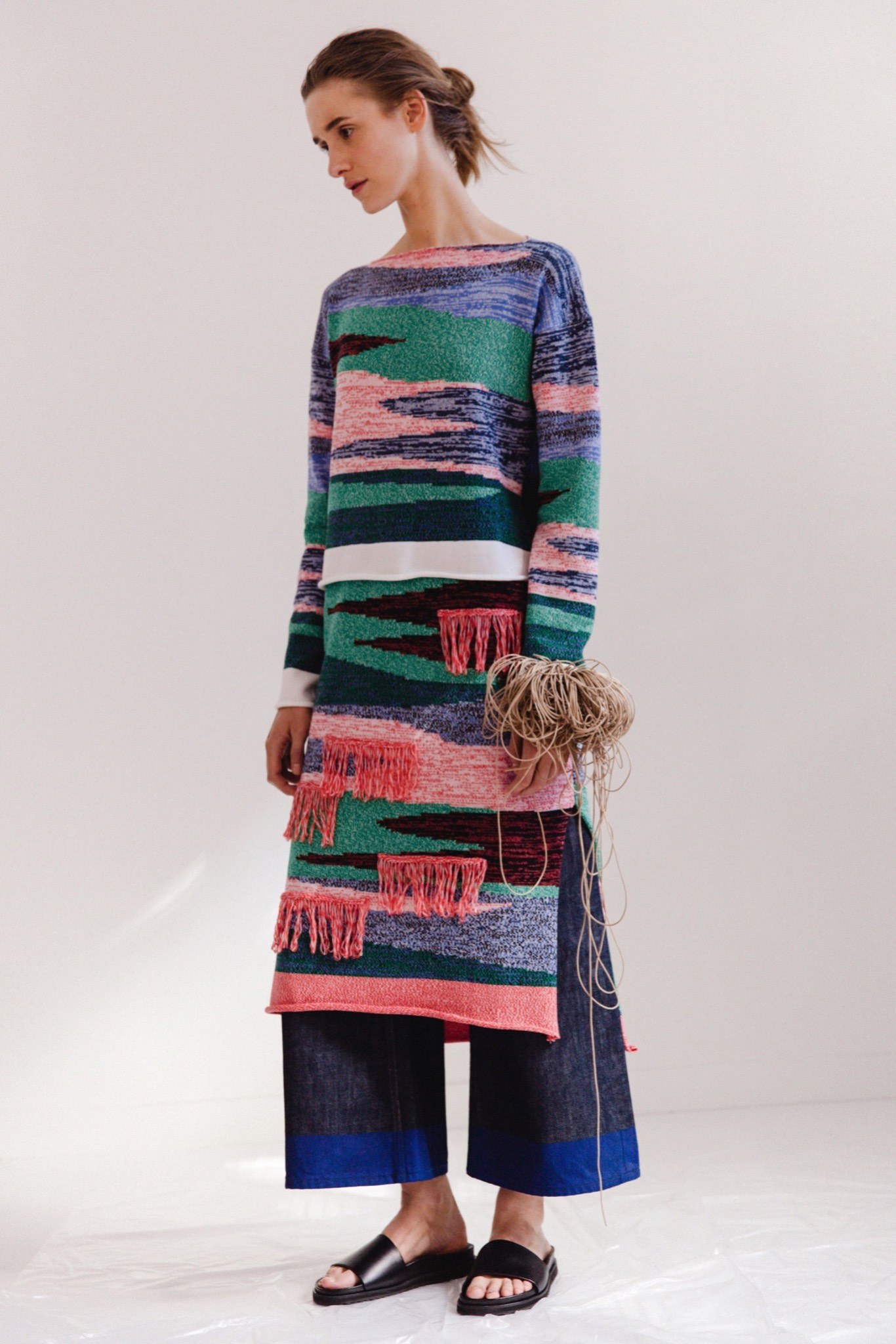 To end with, I show you Ports 1961's Resort 16 collection. Creative director Natasha Cagalj tells Vogue: "I tried to convey a sense of spontaneity". The luxe-craft look was achieved by putting together woven color swatches that would then construct the final garments. These would then be embellished with knotted fringes and other fibre details. Find the images at www.vogue.com/fashion-shows/resort-2016/ports-1961 .
This article is also appears in...