Space and money are probably some of the most common problems that creative people have to face when living in London.
Sometimes I really wish I had a job that didn't require so much space, or that I had enough money to run a big studio. Up until the end of last year I worked mainly from a spare room in my flat where I set up a couple of knitting machines but despite being functional and quite cheap, a home studio really isn't an ideal solution as I found myself working pretty much all the time.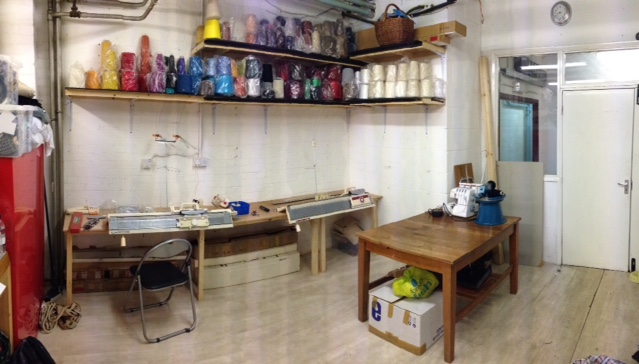 Also I realised I was spending most of my time on my own, in a very uninspiring part of London, and what's the point of living in such a great city when you can't do anything it has to offer?
So I decided to start looking for a studio space, and luckily last November I saw on the Cockpit Arts website that they were offering an award to two knitters for a free studio for a year. Cockpit Arts is a charity that has been supporting makers since 1986: it originally started as a space that helped unemployed people who wanted to set up a craft business and has now evolved into a well recognised charity that pioneers some of the most successful British craft makers.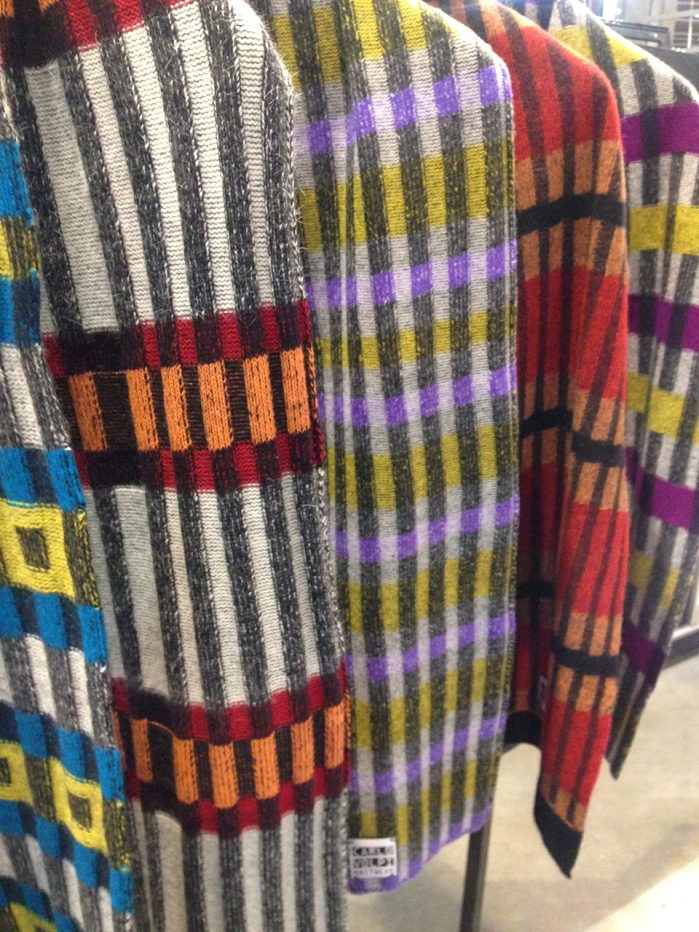 Claire Anne O'Brien (www.claireanneobrien.com), a really talented knitter and RCA graduate who makes some very cool knitted stools, and myself were the two recipients of the award sponsored by The Worshipful Company of Haberdashers and The Worshipful Company of The Framework Knitters.
Cockpit Arts has two sites, the main one, in Holborn, where my studio is, and another one in Deptford. I share my studio with four other makers: Zoe Miller, also a knitter, who runs her own accessories label (www.tangentaccessories.com) , Laura Long, who makes some very sweet knitted toys and dolls (www.lauralong.co.uk) , Sophie Manners, an award winning weaver who creates luxurious pieces for fashion and interiors (www.cockpitarts.com/designers/sophiemanners) and Natasha Nelson, who makes personalised cards (www.cockpitarts.com/designers/cardsnfavours) .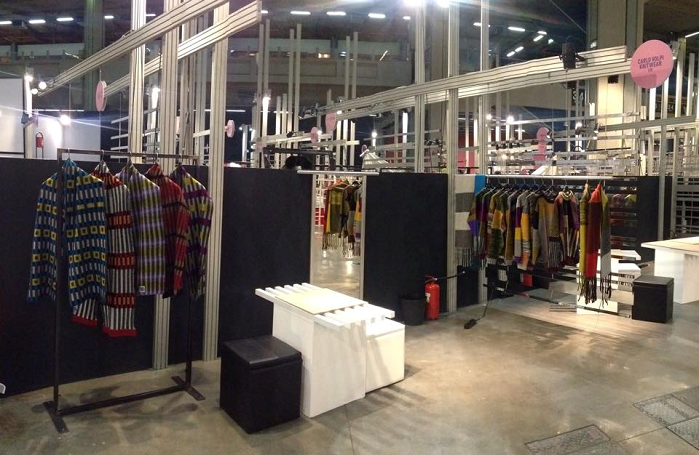 Apparently Cockpit was one of the first places in London to do open studios, and to these days there is a Christmas event and a summer one, which will take place between the 8th and the 10th of May this year to coincide with London Craft Week. So if you're around come and say hello!
Soon after setting up my studio I was contacted by the scouting team of Vogue Italia and I was asked if I wanted to exhibit at Super, a trade show organised by Pitti Immagine, in the Vogue New Talents section during Milan Fashion week. Vogue also published a little interview with me on their website here: www.vogue.it/en/talents/new-talents/2015/02/carlo-volpi-knitwear .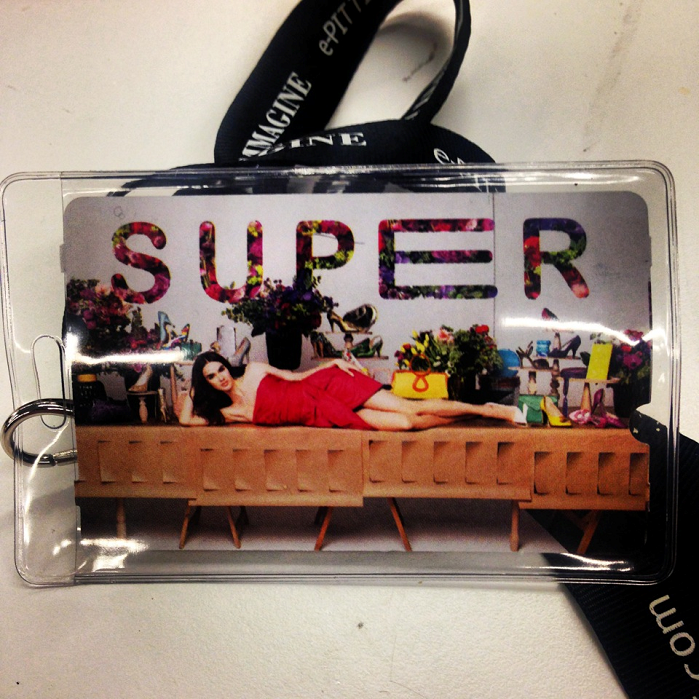 So that was a great start of the year, at the moment I am working on a new summer collection that I will show during Pitti Uomo as part of a similar initiative called The Latest Fashion Buzz.
This article is also appears in...