8th January 2019, Bregenz
Wolford implements new brand strategy
Wolford, a leading brand for luxurious legwear, exclusive lingerie, and high-quality bodywear, has generated revenue of EUR 62.37 million in the first half of the current financial year, a decline of 11%, compared to EUR 70.15 million in the previous year.
The revenue decline in the first half-year affected the company's own retail and wholesale business, whereas the online segment reported a 14% rise in revenue. Wolford's second-quarter business operations were also negatively impacted by weak customer frequency related to the long-lasting summerlike temperatures and the late start of the autumn season.
Successful relaunch of the brand
Wolford made considerable progress in implementing its new brand strategy with the objective of increasingly appeal to younger target groups. In addition to a fashion collection featuring numerous fashion highlights focusing on the core competence of skinwear, the company also presented further milestones in recent weeks designed to ensure a consistent brand experience.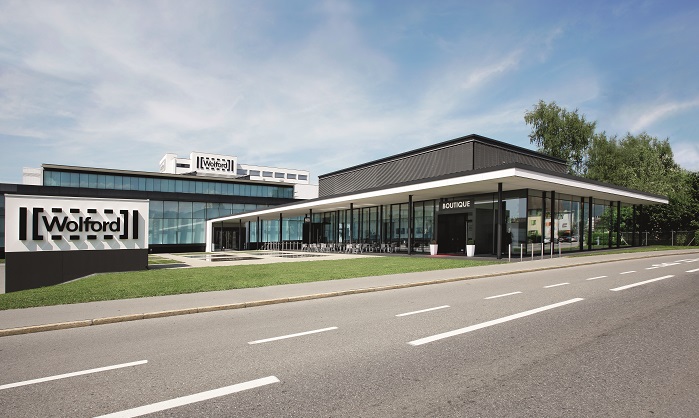 The new market presence was introduced within the context of a comprehensive brand presentation in London at the beginning of November. Since then, Wolford has been present across the globe with a new visual language both online and in the display windows of 117 points of sale. In line with the campaign motto #truecharacter, the Wolford brand presents itself in a playful, emotional and occasionally provocative manner. Every image of the well-known fashion photographer Ellen von Unwerth tells a short story and underlines Wolford's brand claim that women wearing Wolford garments will look good in all situations in life.
The company will also present its new shop concept in January in two Paris boutiques and one store in Amsterdam. "We are creating a modern world of experience matching the brand promise," explained CEO Axel Dreher. "The modular concept is flexibly adaptable to local characteristics and is economically feasible."
New strategy for China
Wolford made progress in developing a new sales strategy for the important future market of China. The company will substantially expand its local market presence there with the support of the new large shareholder Fosun.
However, the Management Board warns against having overly high expectations regarding short-term revenue effects and points to the difficult conditions in the Chinese retail fashion segment likely to prevail for the foreseeable future. "We continue to be called upon to identify and leverage cost savings potential – This is and will continue to be an ongoing process," said Wolford CFO Brigitte Kurz. For example, a current focus is on the issue of procurement optimisation.
Outlook
Wolford also confirmed its outlook for the current financial year in spite of the weak revenue development in the first half-year. The third quarter of the year, which traditionally generates the highest revenue has just commenced, the generated cost savings have proven to be sustainable, and the company is continually striving to reduce fixed costs.
This article is also appears in...