23rd July 2015, Vienna / Bregenz
Wolford reports profit growth for the first time in three years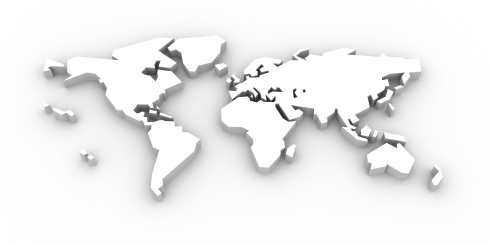 Wolford AG, an Austria based manufacturer of hosiery and lingerie, has reported positive results for 2014/15 financial year that finished in April this year. The company recorded a profit for the first time after two loss-making years.
Revenues recorded by the Wolford Group rose by roughly 1% to EUR 157.35 million. EBITDA, adjusted for non-recurring income and expenses, rose from EUR 7.11 million to EUR 10.33 million and adjusted EBIT improved from EUR -0.97 million to EUR 1.56 million. Earnings after tax were also positive at EUR 1.03 million, compared with a loss of EUR 2.81 million in the previous year.
"Wolford's transformation process is continuing, but our strategy to refocus on the company's core expertise and the systematic optimization of our own points of sale have brought the first positive results," said Ashish Sensarma, CEO. "During the past financial year Wolford has created an important foundation for sustainable and profitable growth."
Regional business
The USA, currently the largest single market for the Wolford Group, generated revenue growth of 5% despite the closing of various retail locations. Revenues were lower than the previous year in Germany (-2%) and France (-3%) due to weakness in the wholesale business. Business in Austria (-7%) was negatively influenced by the closing of points of sale. In Switzerland, the revaluation of the Swiss franc led to a decline of 9% in revenues.
In contrast, Wolford recorded sound top-line growth in Great Britain (+7%), Spain (+11%) and Italy (+9%) which was supported, above all, by the Wolford-owned points of sale. Revenues in Central and Eastern Europe fell by 14%, in particular due to the Ukraine crisis. In Asia, Wolford recorded a sound 20% increase in revenues.
Revised corporate strategy
With the appointment of Ashish Sensarma as Chief Executive Officer in January this year, the strategy to refocus on the company's core expertise was revaluated and the major elements were confirmed. However, over the medium term further steps will be required to meet the targeted EBIT margin of 10% and to pay appropriate dividends.
The activities undertaken to revitalize the brand, adjust the product line, refocus market communications and optimize controlled distribution will continue. This also includes the implementation of a new Go-to-Market model: in order to better utilize the strengths of its Monobrand points of sale, Wolford is focusing its business model on the requirements of retail.
"Product development will take place in substantially shorter cycles, which will allow us to react faster to specific developments and current demand. This will also help to optimize capacity utilization and inventories – with positive effects on manufacturing costs and cash flow," explained Axel Dreher, Deputy CEO.
Outlook
Wolford started the new financial year on a promising note, the company reports. Management has therefore set a goal to further increase revenues and again record positive operating results in 2015/16.
The company is aiming to achieve an EBIT margin of 10% over the medium-term. The strategic refocusing is still in progress and will also require Wolford's undivided attention during the current year.
This article is also appears in...