25th November 2015, London
Wool Innovation Prize to recognise innovative use and application of wool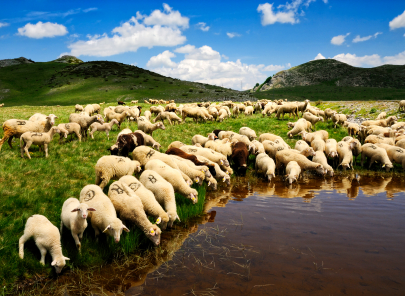 The Worshipful Company of Woolmen and The Company of Merchants of the Staple of England are launching a prize in the UK for innovation in the use and application of wool. The competition is open to any individual who works with wool.
Supported by the Campaign for Wool, the £5000 prize is awarded annually four outstanding innovations in both apparel and non-apparel applications. Applicants must apply by 30 June and the application of the product has to be innovative and commercially viable.
The Campaign for Wool
Since its launch in 2010, the Campaign for Wool is a global endeavour initiated by its patron, His Royal Highness The Prince of Wales, in order to raise awareness amongst consumers about the unique, natural and sustainable benefits offered by wool.
Encouraging collaboration among an international community of woolgrowers, major fashion designers, retailers, manufacturers, artisans and interior designers, the Campaign has been instrumental in educating consumers about the versatility of wool, and reconnecting them with its myriad uses – From luxurious fine merino knitwear to fire-retardant insulation for the home.
The Company of Merchants of the Staple
The Company of Merchants of the Staple is one of the oldest mercantile corporations in England. It is unique in being of England and not bounded by any city or municipality. It may trace its ancestry back as far as 1282 or even further.
A group of 26 wool merchants apparently first started the company. Today the company runs a growing charitable trust with scholarships and projects in the wool, textiles and agricultural sectors, as well as university student travel bursaries. The Staple company has over 120 freemen who meet and dine in Yorkshire and London.
This article is also appears in...