2nd September 2014, Sydney
Woolmark showcases trends and innovations at SPINEXPO Shanghai
The Woolmark Company will present its latest Washable Wool campaign and will showcase a selection of Merino wool trends, industry services and innovations at SPINEXPO Shanghai exhibition that kicks off in Shanghai today.
The Woolmark Company will also be hosting Wool Day in SPINEXPO'S VIP Room on 3 September, providing those in attendance with an in-depth and comprehensive understanding on Merino wool, as well as a unique insight into the company.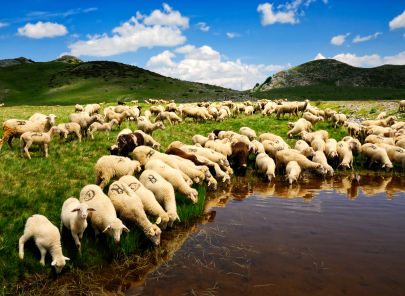 The year 2014 also marks the 50th anniversary of the Woolmark brand and its iconic logo, with the global authority on wool continuing to nurture and develop close relationships within the wool industry, the company reports.
Increasing demand for wool apparel
The Woolmark Company's extensive research of consumer attitudes shows that while consumers value products that are easy care, many consumers currently associate wool with hard to care for. Accordingly, the company's Apparel Care programme aims to break down these misconceptions about wool, and increase the quality of the consumer experience of apparel made from the fibre.
To help facilitate this, the company has recently launched its Washable Wool campaign to help increase understanding among consumers that wool can be washed in a washing machine. The campaign informs consumers that Woolmark-certified garments, labelled as machine wash or machine wash and tumble dry have gone through rigorous testing to make sure it's safe to machine wash and won't felt, shrink or fade. By educating consumers that wool apparel is easy to care for, the campaign ultimately aims to increase consumer demand for wool apparel.
The campaign has the tagline Tested by Nature, Tested by Us, which makes reference to the fact that wool on the sheep's back is resilient enough to withstand all the elements that nature can throw at it, so a washing machine is not a challenge.
Sourcing guide
Also on display at The Woolmark Company's stand will be the latest edition of The Wool Lab, introducing the new seasonal guide to the best wool trends and products, created to inspire and inform fashion and textile professionals regarding the infinite potential of Merino wool.
In addition to this sourcing tool, wool suppliers and manufacturers are also invited to register their business with the Looking For Wool sourcing guide – an online directory for sourcing wool and wool-rich containing products, both for apparel and interior textiles.
Latest innovations
Some of the latest innovations in Merino wool knitwear will also be showcased, including Merino Air, Sculptured Merino, Vintage Merino Knits and Merino Vintage Yarns.
New innovations pave the way forward for the Merino wool industry, allowing it to be a dynamic one that is forever changing, the company reports.
This article is also appears in...