Bangladesh's garment manufacturers have bagged at least $500 million in export orders to sew World Cup jerseys for fans across the globe in a major industry boost.
Mohammad Hatem, the first Vice-President of the Bangladesh Knitwear Manufacturers and Exporters Association (BKMEA) that represents around 1,000 garment factories, said the country's shipment of garments grew by around 14% this year, mainly due to the World Cup orders.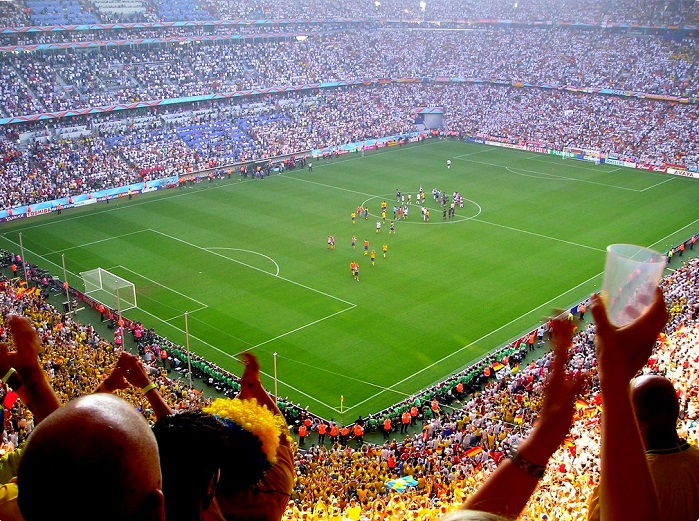 "Some 100 of our factories got orders to make jerseys for World Cup fans. We don't have an accurate figure of the total value of the World Cup related merchandise exports. But it will be between $500-$1,000 million," Hatem said.
Low-cost reputation
Hatem believes Bangladesh's shipments of garments will hit a record $25 billion in the fiscal year ending this month, an increase of around three billion dollars over the previous year.
Bangladeshi plants supply clothing to the sportswear giants like Puma and Adidas and made jerseys for fans of almost all the World Cup's 32 teams, thanks largely to its low-cost reputation.
Bangladesh is the world's second largest clothing maker after China. The garment industry is the economic mainstay, making up 80% of the nation's annual exports and providing jobs for more than four million people. "My factory alone made 250,000 World Cup jerseys for countries like Germany, France, Spain, Belgium, Italy and Portugal," Hatem said.
Jerseys for football supporters
One of the Bangladeshi suppliers of Puma received three million dollars worth of orders to make jerseys for football supporters of Brazil, Argentina and Chile, according to the company's owner Rezaul Hasanat.
"If you take into account all the World Cup related merchandise that Bangladeshi factories have made this year, I won't be surprised if the figure touches one billion dollars," Hasanat, of Viyellatex Group, said.
Many factories made products like flags and caps and did the shipments through small buying houses, whose figures are not usually monitored by major garment trade groups like the BKMEA and the Bangladesh Garment Manufacturers and Exporters Association (BGMEA).
This article is also appears in...