The speciality textile yarn and fibre trade event Yarn Expo Autumn is set to return to Shanghai this October, following the successful edition of Yarn Expo that concluded in March with a record-breaking number of exhibitors.
The event that takes place from 11-13 October will welcome Indian, Pakistani and Uzbekistani cotton yarn exhibitors, as well as synthetic yarn producers, who express optimism towards the future prospects of the industry, following the success of the last edition of the fair.
"China is the biggest cotton manufacturer, but the supply here is not enough to cater to the demand in the country, so China still needs to import yarns from overseas to meet the local demand," commented Mr Ravindranathan Narayanasamy, Director of the Cotton Textiles Export Promotion Council (TEXPROCIL) from India.
India, Pakistan and Uzbekistan exhibitors
In 2015, over 250 exhibitors from 11 countries and regions participated in the Yarn Expo Autumn fair, providing visitors with a wide range of sourcing options, and India and Pakistan exhibitors in particular were positive about the effectiveness of the exhibition. "This is a great platform to discover new business opportunities and meet our existing customers from all over the world," said Mr S. Rajasekaran, Senior Manager of Premier Mills, from India.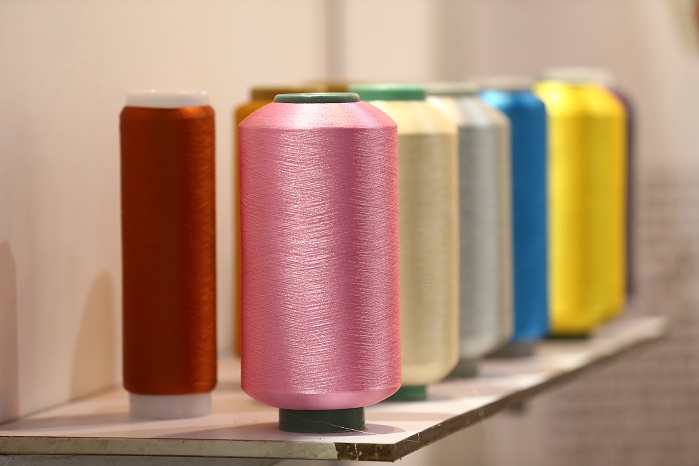 Mr Asif Mahmood, of Noor Enterprises, from Pakistan, was also content with the fair: "We are targeting mid-range Chinese customers and this show allows us to meet many Chinese buyers. So our aims of promoting our brand and gaining exposure have been well achieved."
Apart from these two major countries, Uzbekistan exhibitors have been gaining popularity in recent editions. Quva Tekstil of Uzbekistan explained their advantage. "The fair definitely helps us in developing the Chinese market and gaining exposure. When comparing to India and Pakistan, I think we offer a lower price for very good cotton, which is the advantage of Uzbekistan companies. We will definitely recommend other companies in our country to participate in this show," said Mr Hayrulla Parpiev General Director, Quva Tekstil, of Uzbekistan.
Synthetic yarn suppliers
Strong demand for synthetic yarn and fibre products is prevailing in China, with over 170,000 tons of synthetic fibre products imported to China from January to October 2015, organisers report. Suppliers of these products from Mainland China, Indonesia, Korea, Portugal, Taiwan and Thailand will have an opportunity to utilise Yarn Expo Autumn this October to capture business opportunities.
Veteran Indonesian exhibitor Spinmill Indah Industry experienced this solid demand in 2015: "To be part of the fair regularly, it helps us a lot in brand building and gaining exposure. It also helps us in meeting existing overseas customers in person, and to meet new customers at the same time."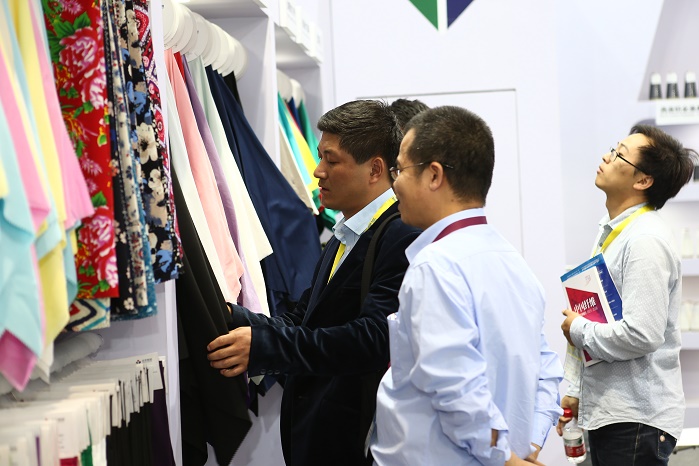 Domestic advanced synthetic and cotton yarn supplier Nantong Double Great also had great success last year. "The exhibition is effective and helps us achieve our objectives. In addition to connecting with existing clients, we are able to present the latest products to potential customers throughout the fair," said Mr Suen Guo Jian of Marketing Department.
Concurrent events
Yarn Expo Autumn 2016 will be held concurrently with another three textile trade events, namely Intertextile Shanghai Apparel Fabrics – Autumn Edition, China International Fashion Fair (CHIC) and PH Value.
This brings the apparel fabrics and accessories, knitted garments and fashion garments industries under one roof. Yarn Expo Autumn will showcase a wide spectrum of natural and blended yarns including cotton, wool, flax / regenerated flax, and man-made fibres and yarns, as well as specialty products including elastic, and fancy and blended yarns.
This article is also appears in...