5th January 2015, Shanghai
Yarn Expo Spring 2015 moves to new venue
After seeing strong growth in its visitor number last year, Yarn Expo Spring 2015 is set to continue this momentum in a new venue – the National Exhibition and Convention Center (Shanghai) from 18-20 March 2015.
"Last year's significant jump in the visitor figure indicated that the yarn and fibre market in China is still resilient and full of potential. This fair is increasingly gaining popularity among trade buyers around the globe and this year will be no exception," said Wendy Wen, Senior General Manager of Messe Frankfurt (HK).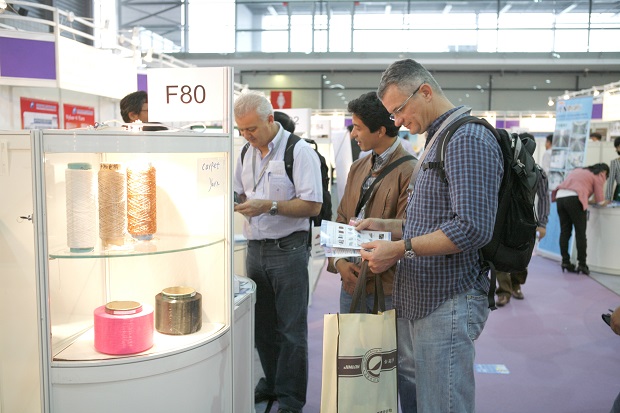 The last Spring Edition saw over 200% more visitors coming to source from 233 exhibitors, and over 20,212 buyers from 72 countries and regions, who visited the fair, while 46% of them were manufacturers.
Indian and Pakistani exhibitors
In order to capture the ever growing Chinese market, Indian and Pakistani exhibitors have already confirmed their participation at the upcoming Spring Edition. "Our Indian and Pakistani exhibitors like this fair as they can not only tap into the Chinese market here, but also connect with buyers from the Americas, Europe and other Asian countries," Wen commented.
Other than cotton yarn products from India and Pakistan, next year's spring fair will feature the Chinese Fibre Hall once again to showcase innovative man made products from the country, such as nylon, viscose filament, and renewable and recycled fibres.
"We saw more interest from foreign buyers at the fair for our man-made fibres, like polyester," said Jia Miao, Sales Manager of Shenghong Group, a synthetic fibre supplier in the country.
Inspiration and market guidance
According to organisers, the fair is increasingly known for providing the latest technologies in the innovative yarn section. It also provides visitors with inspiration and market guidance in the Trend Area and through a series of seminars.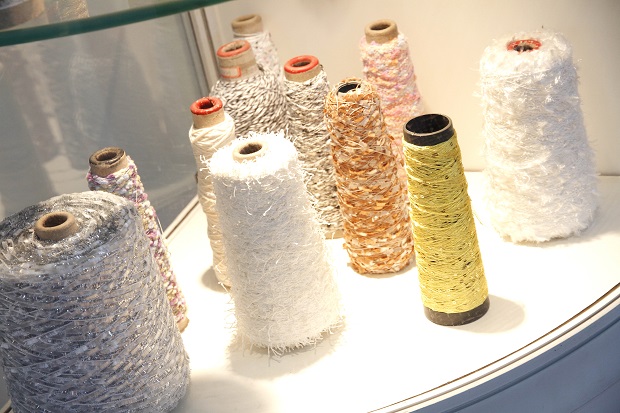 "I came to the fair to learn about the latest trends and I also participated in some of the seminar sessions to gain market insights. This fair is more than just a sourcing platform to us; it is also a place where we can learn about what will be in style next season," commented Xiaohong Ge, Assistant Chief Engineer of De Zhou Heng Feng Group, at the previous Spring Edition.
Concurrent trade events
Held concurrently with Yarn Expo Spring 2015 are another four textile trade events, namely Intertextile Shanghai Apparel Fabrics – Spring Edition 2015, PH Value 2015, China International Fashion Fair 2015 (CHIC) and the Planet Textile Conference.
Together these five events will bring apparel fabrics, yarn and fibres, knitwear and other fashion garments under one roof, presenting a one-stop sourcing platform to the whole textile industry.
Yarn Expo showcases a wide spectrum of natural and blended yarns including cotton, wool, flax / regenerated flax, and man made fibres and yarns, as well as specialty products including elastic and fancy and blended yarns.
This article is also appears in...