20th November 2012, Bursa
Yeşim Tekstil joins BCI
Yeşim Tekstil says it has once again demonstrated its sensitivity and responsibility for the environment by becoming a member of the Better Cotton Initiative (BCI) in September. The leading eco-friendly Turkish knit goods manufacturer claims it has once again displayed exemplary behaviour by becoming a member of organisation.
Last year Yeşim Tekstil and its supplier Kipaş signed a strategic partnership agreement to purchase yarn produced in sustainable conditions, from BCI and eco-friendly cotton. This year Yeşim maintained this eco-friendly approach by becoming a member of the environmentally friendly initiative itself.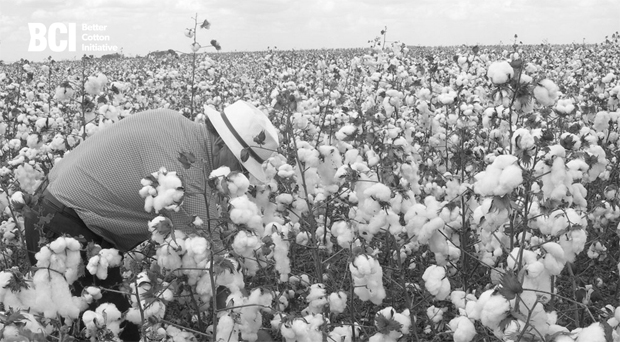 "Yeşim promises with this membership to use yarn produced from BCI cotton and to direct its customers in this regard," the company said in a statement.
ŞenolŞankaya, the CEO of Yeşim Tekstil, expressed the importance of environment, eco-friendliness and sustainability studies and stated that: "protecting the environment, producing in an eco-friendly way and the sustainability of all the work done are among their top priorities as well as those of their globally known customers."
Better Cotton production principles
Better Cotton is produced by farmers who:
1. Minimise the harmful impact of crop protection practices
2. Use water efficiently and care for the availability of water
3. Care for the health of the soil
4. Conserve natural habitats
5. Care for and preserve the quality of the fibre
6. Promote decent work
A production partner of the Nike brand since 2005, Yesim Tekstil also manufactures for internationally renowned brands such as Gap, Banana Republic, Old Navy, Zara, Pull&Bear, Massimo Dutti, Esprit, Hugo Boss, Lands' End, Tchibo and Schlafgut.
The company employs around 3000 people in its garment and home textiles production facilities and is based in Bursa in northwest Turkey, one of the most industrialized and culturally charged metropolitan centres in the country. Yesim Tekstil has a daily production capacity of 55 tons of knitted products, 70 tons dyed, 100,000 meters of printed fabric, 150,000 garments and 60,000 home textile products.
As well as being one of the four largest fully integrated yarn-to-finished-product facilities under one roof in the garment sector anywhere in the world, the company is also one of Turkey's largest firms in terms of creating employment. Apart from its main production facilities in Turkey, the company has in recent years subcontracted to companies in countries such as Moldova and Egypt as well as numerous such facilities manufacturing within Turkey.
At the company's Yeşim Tekstil Örme knitting division it employs 285 personnel working in a 4000 square meter production area, with a plant of 142 circular knitting machines, 24 flat knit accessory machines, yarn winding machines and fabric cutting machines.
This article is also appears in...