24th January 2012, Vallemosso (BI)
Zegna Baruffa launches Brand New Wool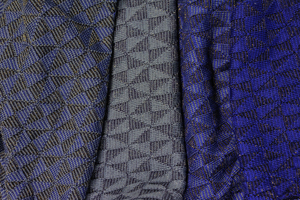 Zegna Baruffa has launched a new range of yarns in Super 120s wool which is available in Nm 2/60 and Nm 2/80. Brand New Wool, described as a 'highly technological yarn' by the Italian worsted spinner is said to be a sign of the company's commitment to research and innovation.
"An exclusive processing - conceived by the company - capable to boost some distinctive properties of wool, gives Brand New Wool those attributes which make it the appropriate yarn to producing contemporary and super comfort knitwear, perfect for travelling, outdoor, free time and work," a spokesperson for Zegna Baruffa said in a statement today.
According to the Biella based company Brand New Wool has in-built 'smart' moisture management where the highly hygroscopic fibres absorb perspiration and gradually release moisture to the outside of the fabric, leaving the skin fresh and dry.
Softness, brightness, beauty
Zegna Baruffa says Brand New Wool garments are soft, very pleasant to wear and have a beautiful appearance, because "in Brand New Wool performance and aesthetic value go hand in hand."
Other Brand New Wool features
Easy washing/Easy drying: easy to wash, easy to dry (in the washing machine, in the dryer)
Pilling resistance: the garments remain long unaltered, as if it was new, despite usage and repeated washing
100% natural fibre: 100% Super 120'S wool
Zegna Baruffa's Brand New Wool range will be shown at the upcoming Pitti Filati in Florence from 25-27 January along with the collections of Baruffa group companies Chiavazza and Botto Poala Collection.
This article is also appears in...