Zegna Baruffa, an Italian leader in the production of fine yarns for top-quality knitwear, together with its Chiavazza and Botto Poala lines, presents the novelty of the season, Cashmore: Beyond cashmere, more than cashmere, a category of innovative knitting yarns.
The company is showcasing its Autumn/Winter 2015-16 yarns collection at Pitti Filati exhibition that is taking place this week from 2-4 July in Florence.
Rare and valuable
The collection is produced using rare and valuable Super 180's wool, sourced from lush grazing-lands in New South Wales and Victoria.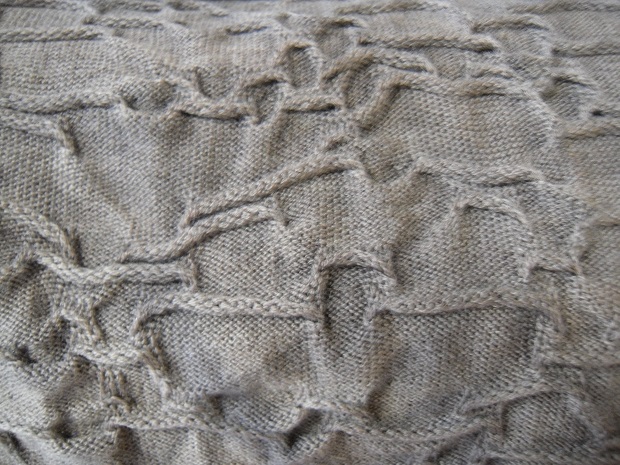 According to Zegna Baruffa, this wool is finer than cashmere, a fibre which appears to be loosing its uniqueness due to massive global consumption.
However, Cashmore represents 0.1% of Australian wool production, making it a really unique, exclusive and sought after product, the manufacturer believes.
Sensorial experience
In order to protect their precious fleece from impurities and atmospheric agents, sheep are often dressed in a white coat.
Spun in accordance with Zegna Baruffa Lane Borgosesia and Botto Poala quality standards and technology, the yarns that is being produced is said to offer an outstanding level of softness.
"Its sweet and velvety hand feel, which provides a peerless sensorial experience, together with its extremely elegant drape, make a Cashmore sweater the most coveted object of desire," the company reports.
Cashmore
Cashmore Soft – NM 2/28 – is 100% Cashmore and 100% Super 180's merino superfine wool. Cashmore woollen spun yarn is produced by Zegna Baruffa Lane Borgosesia – Chiavazza line.
Cashmore – NM 2/60 – 2/80 – 3/80 – a 100% Super 180's merino superfine wool. Cashmore worsted yarn is Botto Poala's product.
Tomorrow – NM 2/26 – is 90% Cashmore, 100% Super 180's merino superfine wool , Cashmore – 10% cashmere. It is worsted yarn produced by Botto Poala.
This article is also appears in...