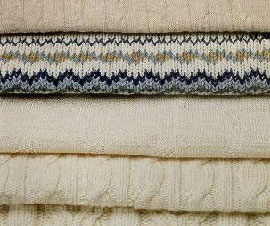 25 June 2009, Vellemosso – Italian spinners Zegna Baruffa Lane Borgosesia S.p.A. and Filatura di Chiavazza S.p.A. have reached a preliminary agreement that will act as the precursor to the complete integration of the two companies. The creation of a single company will lead to important production and commercial synergies, as well an increase in the company's share capital and production potential.
Maria Elisabetta and Alfredo Botto Poala, major shareholders in Zegna Baruffa, and the Borsetti family, owners of Filatura di Chiavazza and already present for many years in the Valle Mosso spinning mill, have decided to combine their powers by launching this joint venture. The result will be a company that is unique on the international wool spinning panorama in terms of its tradition, quality, level of service, and extensiveness of range.
Zegna Baruffa worsted technology products, from classic "cashwools" to the finest cashmere, will now be marketed alongside the refined carded yarn products with which Filatura di Chiavazza has long been synonymous.  The range of products, just like their production premises, are completely complementary, the two companies said today.
The Zegna Baruffa distribution network, which sees the company present in fifty countries across the world serving over 2000 active customers, will ensure the broad distribution of Chiavazza carded yarns, which will be marketed with the historic trademark.
Both companies will exhibit at Pitti Filati in Florence from 7-9 July with the new FW1011 Collection.
This article is also appears in...