11th January 2013, Victoria, B.C. & Portland, OR
CRAiLAR signs Japanese fibre deal
CRAiLAR Technologies Inc., which produces and markets CRAiLAR, a natural fibre made from flax and other bast fibres, has signed a fiber supply agreement with Japan-based Kowa Company.
Kowa Company was founded in 1894 as a cotton wholesaler, and has since grown into a multi-national corporation at the centre of the Kowa Group, which operates in textiles, consumer products, pharmaceuticals, life sciences, machinery and other disciplines.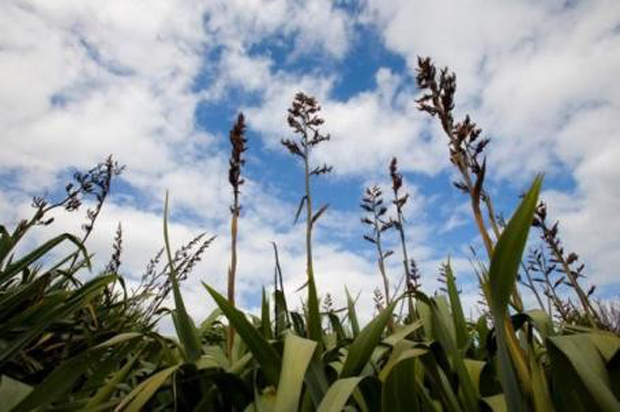 Earlier, Kowa evaluated finished CRAiLAR fibre for use in its lifestyle business, encompassing fashion, active apparel, and domestic goods. CRAiLAR will begin fulfilling orders from Kowa beginning this quarter.
"We are pleased to be working with Kowa Company as it gives CRAiLAR a strategic opportunity to demonstrate what 118 years of experience can bring to the advancement of sustainably in textiles, fabric and apparel in one of the world's most discerning apparel and consumer product markets," said Ken Barker, CEO of CRAiLAR Technologies.
"Further, it provides CRAiLAR another direct entry point into Asia that complements our current global partners, expands our footprint, and points toward our long-term goal of a global supply chain."
One of Kowa's primary areas of focus is its lifestyle business, where it seeks to unite ecology and fashion in materials for finished goods in apparel, in-home, sports, and other consumer lifestyle categories. One of its primary brands, Tenerita, is a premier in-home sustainable brand sold in Japan and elsewhere.
The Kowa Group employs highly-advanced, corporate-wide environmental objectives outlined by the International Organization for Standardization in ISO 14001, a voluntary family of standards that exists to help organizations minimize negative affect the environment, comply with applicable laws, regulations, and other environmentally oriented requirements, and continually improve in each area.
CRAiLAR Technologies Inc., previously Naturally Advanced Technologies Inc., offers cost-effective and environmentally sustainable natural fibre in the form of flax, hemp and other bast fibres for use in textile, industrial, energy, medical and composite material applications.
Produced using a fraction of water and chemical inputs compared with other natural fibres, CRAiLAR Flax is the newest natural fibre introduction to the market in decades. The company supplies its CRAiLAR Flax to HanesBrands, Georgia-Pacific, Brilliant Global Knitwear, Tuscarora Yarns, Target Corp. and Kowa Company for commercial use, and to Levi Strauss & Co., Cintas, Carhartt, Ashland, PVH Corp. and Lenzing for evaluation and development. The Company was founded in 1998 as a provider of environmentally friendly, socially responsible clothing.
Further reading
CRAiLAR flax facility to start up at end of year
CRAiLAR flax to be blended with the Lenzing fibres
CRAiLAR certified USDA biobased
This article is also appears in...
This is shaping up to be a great success story for natural fibres. The company already has some good partners and it will be interesting to hear the results of evaluation and development projects with the likes of Levi Strauss and Lenzing.