Monforts Eco Applicator makes an impact
18th July 2012, Mönchengladbach
The new improved Eco Applicator soft coating solution from Mönchengladbach, Germany based Monforts, is reported to be making a strong impact following launches at recent shows in Bangladesh, USA, India and ITMA Asia + CITME in Shanghai, by providing significant energy savings with reduced drying times and the possible elimination of a conventional wet-on-wet padder.
The Eco Applicator soft coating process is said to provide significant energy savings with reduced liquor application, eliminating the need for a conventional wet-on-wet padder and uses trough and roller techniques, applying just the required amount of liquid/coating to the fabric via contact with the roller.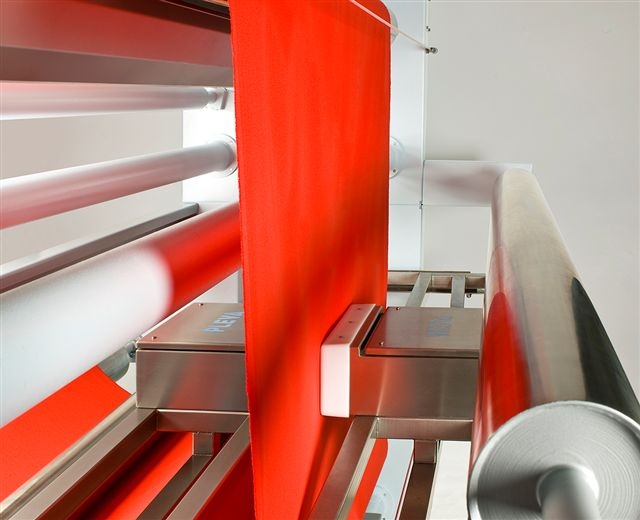 The Eco Applicator has been designed for three different situations:
To apply a liquid/coating to one side of the fabric
To apply a liquid to both sides of the fabric
To apply a liquid to one side of a fabric and a different liquid to the other side
According to Monforts, the Eco-applicator range is suitable for felt finishes, coated materials and medical textiles and applications include nano coating, water repellence, softeners, flame retardency and insect repellence.
When used in clothing applications, the soft coating process can for example, apply a soil or water repellent finish to one side of the fabric and softener or water absorption finish to the other side of the fabric.
Monforts says the new process can also eliminate the need for a conventional padder, applying the liquid/coating via a roller. A twin-roller is used for double-sided applications.
"Compared with a padder operation, the initial moisture content of 60% is reduced to 40% using the Monforts soft coating process; ensuring a reduction in drying times and reduced energy costs," the company says.
Technical textiles specialist
Monforts has recently strengthened its commitment to technical textiles with the appointment of a new Business Development Manager to help expand its product portfolio for this growth market.
Jürgen Hanel a specialist in textile coating was formerly Senior Sales Manager at Coatema Coating Machinery and was previously responsible for developing the textile coating department at DyStar Textilfarben in Frankfurt.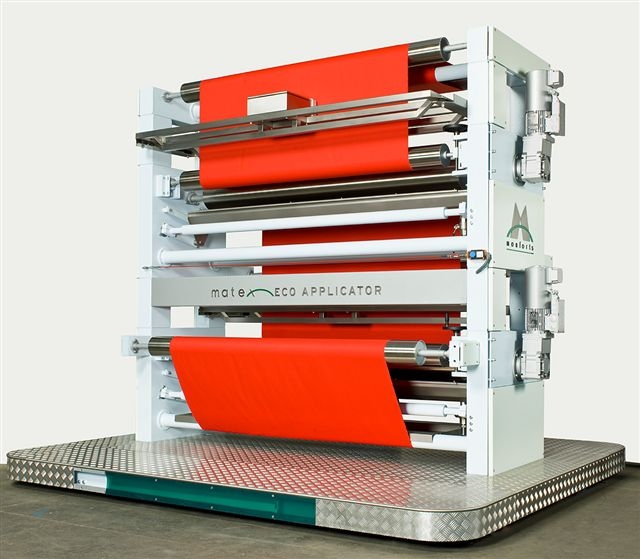 "I'm a textile person through and through and looking forward to the challenge," explained Hanel on his appointment.
"Technical textiles have a specific demand profile during the finishing process. For example, they react strongly to moisture or differences in temperature. We are developing new techniques tailored specifically to technical textiles," he added.
"The market for technical textiles is steadily growing. We see further potential here because of its high demand," explains Monforts Klaus Heinrichs.
"I am convinced that with Jürgen Hanel as an industry insider, Monforts can also set trends in the field of technical textiles."
With technical textiles being used more widely in a number of areas, fields of application of interest to Monforts include fire protection (for example, glass fibre fabrics with intumescent coatings), protective work clothing such as foundry protective clothing or protection against chemicals and special textiles for the automotive industry.
Monforts also offers a modified stenter for technical textile applications which is proven in the coating of airbags.
Author: Billy Hunter