CRAiLAR flax facility to start up at end of year
30th October 2012, Victoria, B.C. & Portland, OR.
Naturally Advanced Technologies Inc. (NAT), which produces and markets CRAiLAR Flax Fiber, was recently granted $263,500 in incentives from Florence County, South Carolina to be used for its manufacturing and production in the region. Flax, grown as a winter crop in Florence and surrounding counties, will be processed at a new NAT facility there from 28 December 2012.
NAT is opening a facility in the 143,500 square foot former Delta Mills Cypress plant in Pamplico, South Carolina. Commissioning of the assembled equipment will commence on 17 December and an initial USD $8 million investment creating 25 jobs is part of the company's plans there.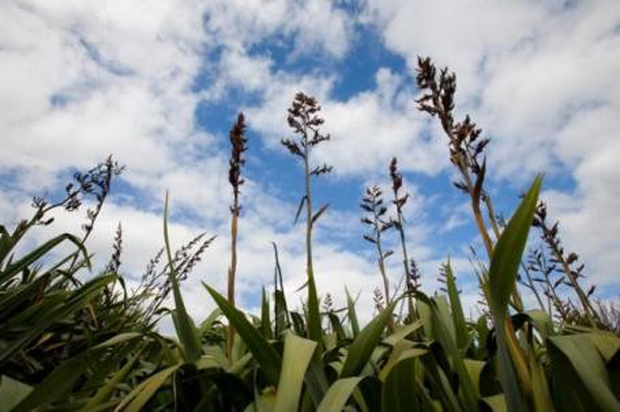 "We are thrilled about our progress in Florence County and look forward to having a fully operating facility there this December," said Ken Barker, CEO of NAT. "The region has been exemplary to deal with from state to county and we are thankful to Florence for honouring its commitment to developing the business in South Carolina."
Commercialisation
The all-natural CRAiLAR process is said to be the first to remove the binding agents from flax that contribute to its stiff texture by bathing it in a proprietary enzyme wash. The result is claimed to be a textile fibre that merges the strength and durability of flax with the most desirable attributes of cotton.
In March 2011 NAT agreed to a ten-year CRAiLAR fibre supply agreement with Hanesbrands Inc. that would commercialize its proprietary flax fibres. Terms of the agreement were not disclosed but the deal was said to represent NAT's initial commercialization agreement for CRAiLAR and establish the foundation for continued adoption of its proprietary flax-based fibre.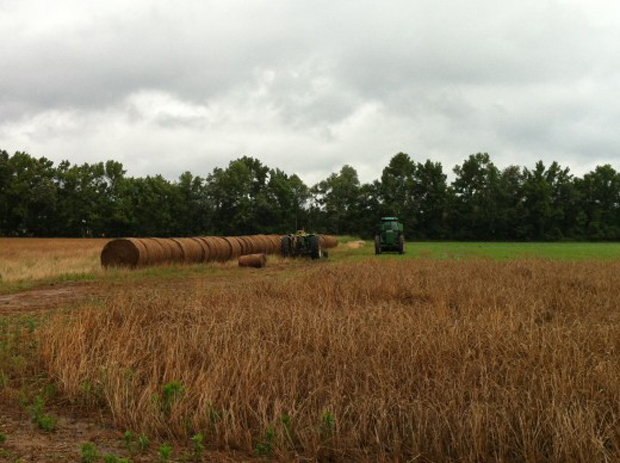 NAT says yarns made from CRAiLAR fibres can be used in knit, woven or non-woven fabrics alone, or blended with other natural fibres used to manufacture apparel products similar to those marketed by Hanesbrands, a leading basic apparel company.
In September last year NAT entered into a purchasing agreement for a minimum of one and a half million pounds of CRAiLAR Flax fibre with Brilliant Global Ltd, the Hong Kong-based private label knitwear manufacturer which produces a broad spectrum of sweater and accessory items in natural fibres for globally recognized brands.
In May this year the company entered a joint development agreement with leading cellulosic manmade fibres producer Lenzing. The agreement calls for the companies to evaluate the blending of CRAiLAR Flax fibres with Tencel (Lyocell) and Lenzing Modal.
Lenzing's high-quality fibres are primarily used in the textile industry in women's outerwear and sportswear, as well as the nonwovens industry in for example hygiene products. The agreement calls for CRAiLAR to be evaluated according to specifications for any of its cellulosic fibre categories.
Background
Naturally Advanced Technologies Inc., through its wholly owned subsidiary, CRAiLAR Fiber Technologies Inc., has developed proprietary technologies for production of bast fibres, cellulose pulp, and their resulting by-products in collaboration with Canada's National Research Council.
It's renewable and environmentally sustainable biomass resources from flax, hemp and other bast fibres are said to offer cost-effective and environmentally sustainable processing and production, along with increased performance characteristics for use in textile, industrial, energy, medical and composite material applications. The company was founded in 1998 as a provider of environmentally friendly, socially responsible clothing.
Economic development support
Many state-wide and regional economic development officials voiced their support, including South Carolina Governor Nikki Haley, Secretary of Commerce Bobby Hitt, and Commissioner of Agriculture Hugh Weathers.
"I am so happy companies from around the world continue to identify Florence County as the place to be," Senator Hugh K. Leatherman said this week. "These 25 new jobs in Pamplico represent untold opportunities for our neighbours, families and friends, and I have absolutely no doubt CRAiLAR will be a great corporate citizen for our area."
"Florence County Council has made economic development one of its top priorities and every new job is a step in the right direction as we continue to march forward," said Florence County Council Chairman, K.G. 'Rusty' Smith. "Without question, we are excited about this new industry that NAT brings to our county."
"The Florence County Economic Development Partnership realizes the importance of adding jobs and investment all over the county. We fully support them in their start up efforts and look forward to their continued growth," added Dr. Charles Gould, Chairman, Florence County Economic Development Partnership.
Author: Billy Hunter