8th September 2017, Manchester
Busy summer for knitting and hosiery
This summer has been packed with events and new developments in the knitting industry, with a number of brands and manufacturers introducing their new products, announcing their latest achievements and planning new collaborations.
Leading warp knitting machinery manufacturer Karl Mayer organised a series of open house events at its headquarters in Obertshausen, Germany, in July, celebrating its 80th anniversary. This month, the company will exhibit on a joint German stand at three trade shows – Irantex, Techtextil India, and Composites Europe, where it will highlight the company's Cop Max 4 multiaxial warp knitting machine for producing high-performance composites. See more here – Events packed September for Karl Mayer.
Trade shows
On the trade show front, the Paris fashion shows organised by Messe Frankfurt France, Apparel Sourcing, Avantex, Shawls & Scarves and Texworld Paris, which will take place from 18-21 September, have released a rich programme of activities. They offer highlights about the current concerns of the textiles industry and fashion trends, with a concrete insight into the future of the sector through the collections and the innovations presented. Find more here – Paris events programme announced.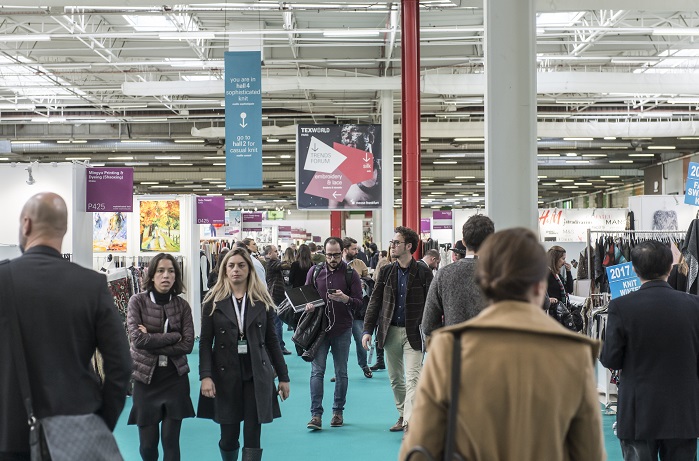 For last month's edition, SPINEXPO Shanghai partnered with fibre producers Invista and Aquafil to experiment further within the active fashion trend area. A new zone for circular knitting was created, with a selection of over 15 companies all specialised in technical, functional and performance yarns. Learn more here – New circular knits zone at SPINEXPO Shanghai.
CHPE 2018, the 13th Shanghai International Hosiery Purchasing Expo, has announced it has grown to 25,000 square metres. For 2018, more than 500 exhibitors will participate in the event. The Expo will include a comprehensive display of the manufacturing chain, from yarns, finished socks/hosiery products, hosiery machines, to packaging machines. See more here – CHPE 2018 grows in size.
Shima tours the world
This week, Shima Seiki, a leading computerised flat knitting machinery manufacturer, holds a private exhibition in Hanoi, Vietnam. On display will be the SVR123SP computerised flat knitting machine featuring loop pressers for producing inlay patterns that yield novel knit-weave hybrid fabrics. The machine features technology such as Shima Seiki's digital stitch control system (DSCS) and spring-type moveable sinker system. Read more here – Shima to hold private show in Vietnam.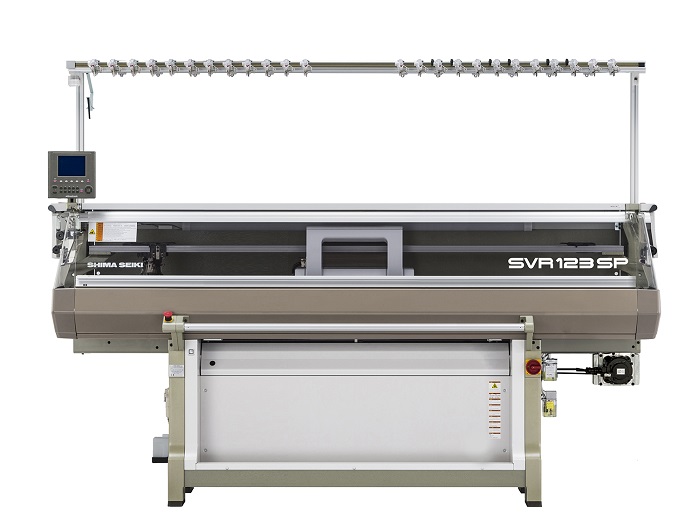 Last week, the company exhibited at the Textillegprom Federal Trade Fair for Apparel and Textile (Yarmarka Fair) in Moscow, Russia. The company showed its SWG061N2 compact Wholegarment knitting machine. Another highlight was the novel SRY machine with loop presser beds. See more here – Shima's machinery on show in Moscow.
Also at the end of last month, the company presented at the Preview in Seoul exhibition in Seoul, Korea, exhibiting the latest version of the APEX3 design system. Find more here – Shima to exhibit at Preview in Seoul.
This month, Shima Seiki also released a new i-Plating option on select models in its line of computerised knitting machines. i-Plating is offered exclusively as a factory-installed option on SVR093SP and SVR123SP computerised flat knitting machines. Read more here – Shima Seiki releases new i-Plating option.
Footwear
Shima Seiki, along with other knitting machinery manufacturers like Stoll and Santoni, also got involved in a project by the Woolmark Company, which returned to SPINEXPO Shanghai last week, showcasing the latest innovations in wool shoes made from 100% Merino wool. The company created several shoe prototypes using advanced wool yarns to enhance the inherent benefits of the fibre. Find out more here – Wool footwear takes centre stage at SPINEXPO.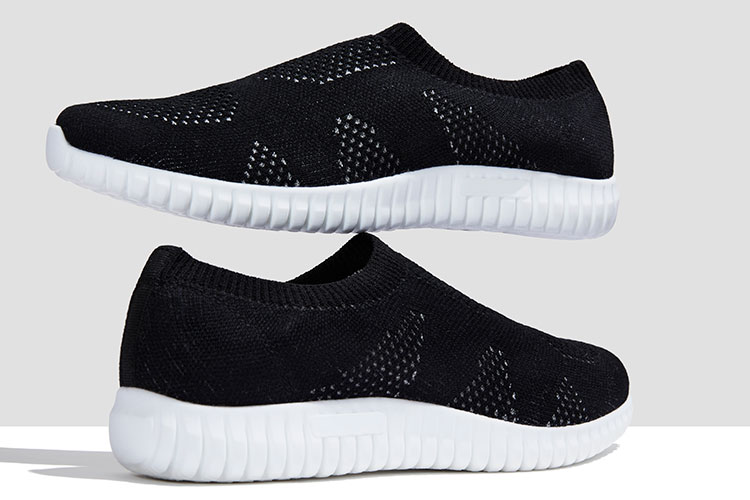 Knitted fabrics are growing increasingly popular as an upper material for both sports and fashion shoes. Wolfgang Müller, Sales Director Mayer & Cie., a leading circular knitting machine manufacturer, discussed the company's and circular knitting's part in this booming market segment. Read the full interview here – Circular knitting technology for shoe uppers.
Training and education
Leading warp knitting machinery manufacturer Karl Mayer is expanding the courses available in its own Academy in Obertshausen. The practice-oriented courses last for a week and are held in Karl Mayer's modern Development Centre and are aimed at developers, machine operators and service engineers. Find out more here – Karl Mayer expands its training offer.
Last month, ThreadSol organised an Apparel Tech-Up technology seminar in Chittagong, after receiving huge appreciation and acknowledgement in Sri Lanka, Vietnam, and Dhaka, Bangladesh. Apparel Tech-Up is a technology seminar in which leading garment manufacturers, technocrats and top technology providers explore a range of pivotal subjects that can be set to impact the future of garment manufacturing all over the world. Read more here – ThreadSol to organise seminar in Bangladesh.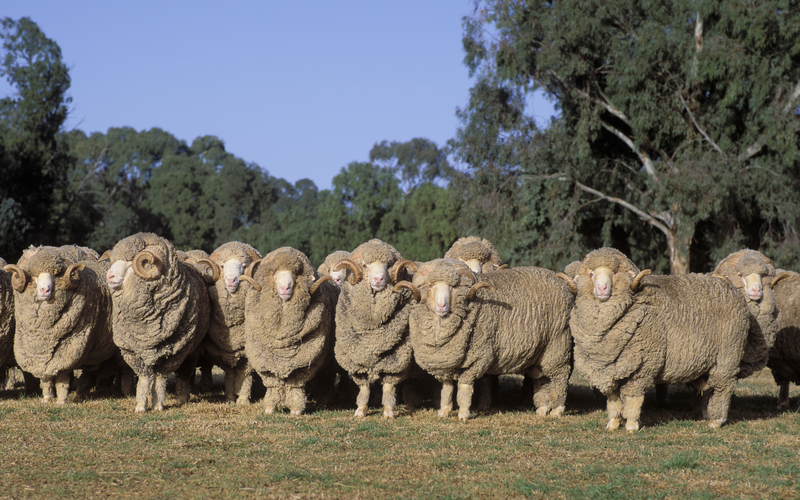 Also on the educational front, the American Sheep Industry Association and its American Wool Council have launched a multi-faceted campaign to educate consumers. The campaign includes a new website at AmericanWool.org. A new American Wool logo was launched in 2016 to kick off renewed promotional efforts. The website will work in conjunction with a variety of social media sites to tell American wool's narrative in a multi-media fashion that includes stories, photos and video. See more here – AmericanWool.org launches to educate consumers.
Sustainable achievements
A number of companies summed up their sustainable achievements recently. HanesBrands, a leading marketer of everyday basic apparel under world-class brands, has disclosed its carbon emissions and related information for the CDP 2017 Climate Change Report – marking the seventh year that the company has participated in this initiative. The company has aggressive 2020 goals to continue reducing its environmental footprint. Read more here – HanesBrands releases environmental performance data.
The DyStar Group, a leading dyestuff and chemical manufacturer and solution provider, has meanwhile released its seventh 2016 Sustainability Performance Report, which is the first of the company's reports to map the 17 UN Sustainable Development Goals against the four commitments that define the company's sustainability framework. "The company's product portfolio is broader than ever but its newer product ranges come with the added advantage of being, on average, less resource-intensive to manufacture," the company reports. Find out more here – DyStar marks 2016 sustainable achievements.
Thank you for reading Knitting Industry!
Jana Bukolovska
Staff Correspondent
Billy Hunter is away