Hosiery/​Seamless
Castel Goffredo: World class hosiery manufacturing centre - Part II
This article, the second in a series, looks at the make-up of the Castel Goffredo hosiery producers.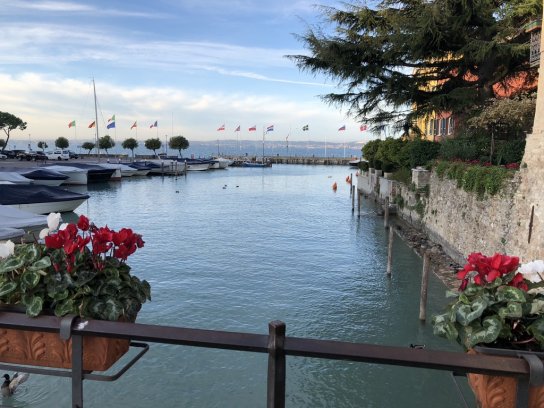 28th January 2019
Knitting Industry
| Italy
Castel Goffredo, situated in the province of Mantua, in Lombardy close to Lake Garda, is a centre of expertise in the production of woman's hosiery.
Castel Goffredo is situated in the province of Mantua, in Lombardy, Italy. The town and surrounding district have been involved in textile production since medieval times. The original source material was wool, but in the 1700s, the leading family of the town, the Acerbi, introduced silk-worm farming and silk-production became an important sector. Cotton weaving was also introduced around this time and the production of cotton and silk was revolutionised by the industrial processes of the twentieth century, which also saw the introduction of the new synthetics into the business.
During the 20th century, the area underwent a period of sustained and steady economic development and growth. The first modern textile-factory was built in 1925 and others soon followed. They took great advantage of the post-war boom and began to specialise, in particular, in the manufacture of hosiery. The area became a centre of expertise in the production of woman's hosiery and was known internationally for its quality and inventiveness both in terms of product and business innovation. Some of the great names of the Italian hosiery industry hail from the district, including Golden Lady and Calzedonia.
Knitting Industry recently visited a number of producers in the area around Castel Goffredo, which is known as a 'world class' hosiery manufacturing district, to try to gauge how it is evolving to compete in the now globalised and highly competitive hosiery industry. This article, the second in a series, looks at the make-up of the Castel Goffredo hosiery producers, what they manufacture and where they sell their products.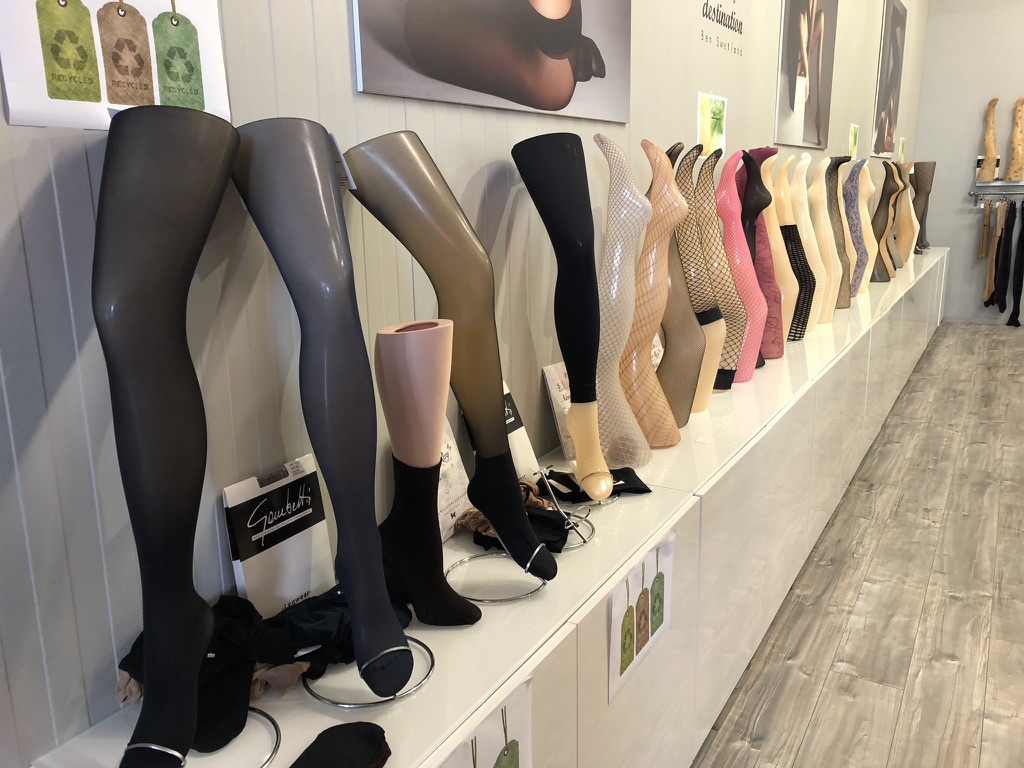 Manufacturers in the Castel Goffredo hosiery manufacturing district produce around 90% of all Italian hosiery exports.
Recent data shows that global exports of women's hosiery were estimated to be worth US$ 5.787 billion in 2016.* Of total exports, China had a 51.7% market share and Italy had a 10.2% market share. However, when it comes to tights (pantyhose), which account for USS$ 1.915 billion of total exports, things are a little different – China has a 23.6% share of global exports and Italy has a 23.4% share. And that, is down to the manufacturers located in the Castel Goffredo hosiery manufacturing district, who are estimated to produce around 90% of all Italian hosiery exports.
Italian imports and exports
Export Markets
In 2017, Italy exported just over 504 million pairs of women's hosiery items, including tights, stockings, socks and knee-highs, and medical and compression hosiery items. 81.03% (a huge 408,408,813 pairs) of the country's hosiery exports went to Europe (EU28), an increase of 1.49% on 2016. The top three EU28 countries for Italian hosiery exporters were UK, Germany and France, followed by Holland and Spain.
A further 60.8 million pairs (12.07%) went to non EU28 European countries, down 3.45% on 2016. The Americas imported almost 16.6 million pairs of women's hosiery items (3.29%) from Italy in 2017, an increase of 1.62% from 2016, and Asia bought just over 14 million pairs (an increase of 4.71% from 2016) or 2.78% of total exports. Africa purchased just over 1.76 million pairs from Italian producers in the same year and Oceania, just over 2.4 million pairs.
Some of the district's hosiery manufacturers outsource their manufacturing from geographically near countries like Croatia, Serbia, Poland, Slovakia, Romania and Albania. Some have moved their factories there, whilst others buy from local producers.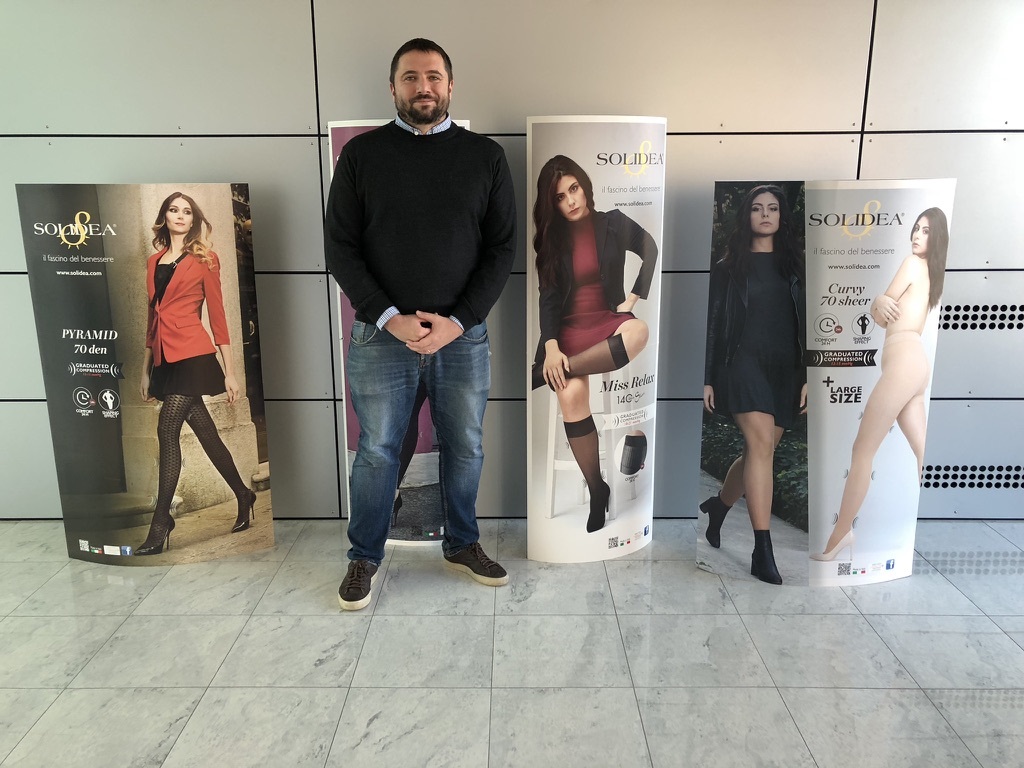 Michele Pinelli of Calzificio Pinelli. Calzificio Pinelli, a family owned business which has become known internationally for its Solidea compression hosiery brand, diversified away from fashion hosiery in the late 1990s when the market became price sensitive. The move allowed the company to thrive and to continue manufacturing in Italy, avoiding having to move to a lower labour cost region.
Product Categories
The largest product category of women's hosiery exports from Italy is that of tights or pantyhose, of 60 denier count or greater. In 2017, a whopping 320 million pairs were shipped, 63.33% of total exports, down 2.46% from 2016.
For tights in the 'below 60 denier (finer) category, in excess of 85.8 million pairs (17.03%) were exported in 2017, up 10.25% on 2016, confirming the trend for finer, lighter weight hosiery products.
In the category Medical and Graduated compression hosiery, 41.53 million pairs were exported from Italy in 2017, up 2.19% from 2016, constituting 8.24% of total exports. This segment is said to be still growing, with more players joining each year.
Knee socks (greater than 60 denier) constituted 5.68% of exports by weight at 28.6 million pairs, up 9.78% from 2016. Similarly, stockings and socks exports amounted to 28.8 million pairs (5.71%), up 5.91%.
Italian imports of women's hosiery
Italy exports three and a half times more than it imports, in terms of women's hosiery products. In 2017, it imported a total of 146,767,245 pairs of women's hosiery items, up 2.48% on 2016. Europe (EU28) was the largest importer, with a 51.76% market share, representing almost 76 million pairs, up 1.69% on the previous year. 64.6 million pairs were imported by non EU28 European countries (44.05%) and 5.7 million pairs were imported from Asia (3.89%), which was down a significant 10.88% on 2016. American imports into Italy were down 83.57% at just 11,068 pairs and imports from African were up 30% to 425,136 pairs.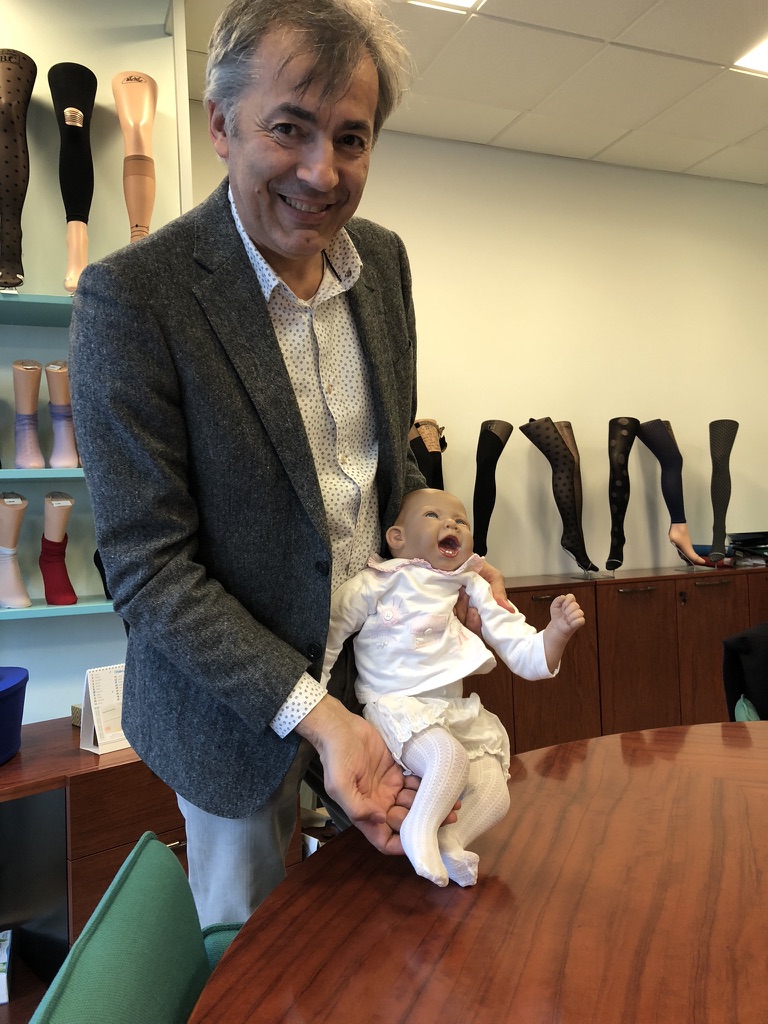 Massimo Bensi owner manager of Calze BC and president of CSC Enterprise Services Service, is automating his children's and infant's hosiery manufacturing to remain competitive, but is also trialling his 'Personal Size' customised women's hosiery innovation in the Italian market and expects to roll it out to the rest of the world in the near future.
Socks exports and imports
Italy's socks exporters had a very good 2017 compared to 2016. Total exports of socks were up 20.20%, amounting to 130.3 million pairs. Exports of wool socks were up 36.50% on 2016, at 16.68 million pairs, and exports of cotton socks (98.89 million pairs) were up 16.99%. Exports of socks made from other fibres amounted to 14.81 million pairs, up 26.36% on 2016.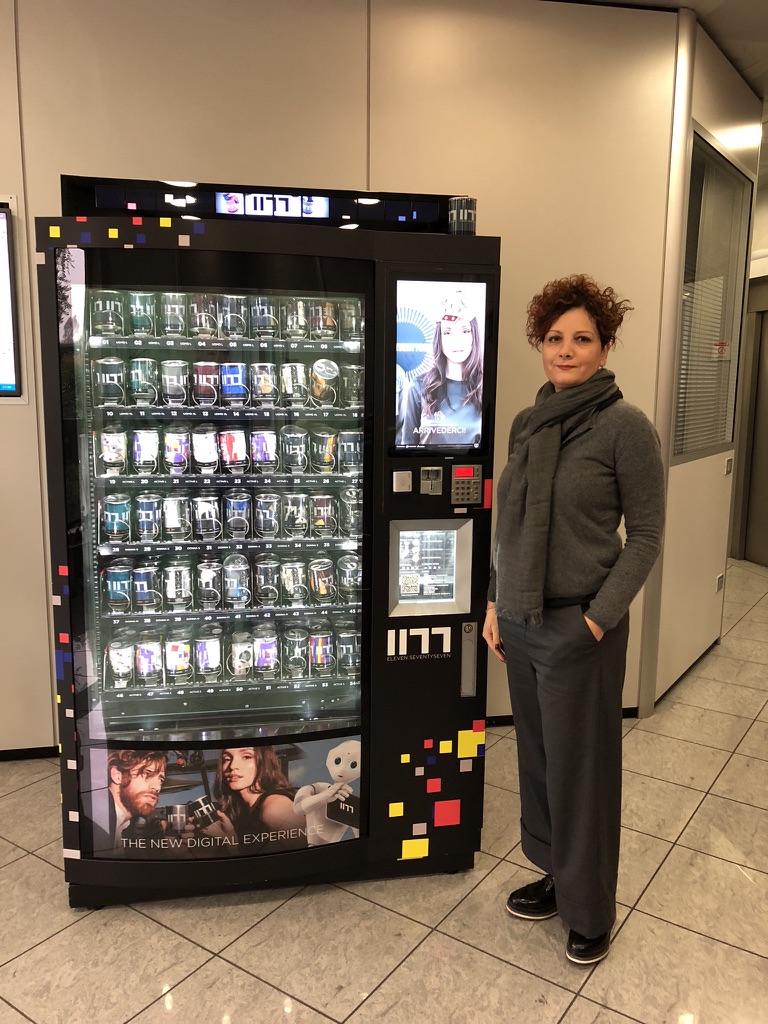 Alda Bondiali of Ileana is keen to stress that manmade fibres have a role to play in the socks industry which is dominated by natural fibres. The Italian socks exporter is bucking the trend with its 1177 brand of synthetic fibre socks which are made from Aquafil's Dryarn, a microfibre polypropylene yarn, which has moisture management properties and regulates body temperature. The company also sells its 1177 socks in an innovative way, via vending machines in shopping malls.
Italy's best export markets for socks in 2017 were Croatia, France, Germany, UK, Spain and USA.
In terms of imports, Italy imported 191.5 million pairs of socks in 2017, 5.51% more than in 2016. Wool socks imports were up 38.79% in 2017, amounting to 4.26 million pairs. Cotton socks imports were also up, at 4.31% (177.9 million pairs) and socks made from other fibres amounted to 9.29 million pairs, up 18.72% on the previous year. The main importers of socks into Italy in 2017 were China, Croatia, Turkey, Holland, France and Germany.
Employers and employees
Approximately 7000 people are employed in the Castel Goffredo hosiery manufacturing district and an estimated 3000 more are employed in the manufacture of underwear in the area.
Recent data from 2017* shows that the hosiery sector in and around Castel Goffredo still comprises of a large number of womens hosiery and seamlesswear manufacturers. A total of 395 producers, down from 435 in 2010, are still making and marketing hosiery-based products in the district. The 395 companies are made up from:
96 Societa' di Capitale (public or private limited companies)
70 Societa' di Persone (partnerships)
225 Imprese Individuali (sole proprietors)
4 Altre Forme (other forms)
As with other manufacturing areas in Europe the industrial landscape in Castel Goffredo is constantly changing. Although the overall number of companies operating in the area reduced by around 9% in the period 2010-2017, the partnerships category (Societa' di Persone) in fact shrunk by 40.2% since 2007 and by 13.6% since 2014.
In terms of people employed, the data shows that there are 275 companies employing less than 10 people each, down from 302 companies in 2010. 105 companies employ between 10-49 people, down slightly from 108 companies in 2010.
Marco Schinelli of Calzificio Schinelli. The company has 200 hosiery knitting machines, is a typical family owned Castel Goffredo hosiery manufacturer, and makes around 15 million items of hosiery each year. Calzificio Schinelli is innovative in terms of the way it markets its hosiery products. A recent move in to e-commerce via its CalzItaly brand has been very successful – 15% of sales now come from the channel.
The statistics also show that just 10 companies have between 50-249 employees, whereas only 20 companies employed 50-249 people in 2010. In 2010, only 5 companies employed more than 250 people and in 2017, the number stood at just 4 companies.
Company ownership
In 2011, three companies from a total of 436 womens hosiery manufacturers operating in Castel Goffredo, were community owned, whereas in 2017 just one company was communally owned. In 2011, 132 of the district's producers was in 'Extra EU' ownership, which had increased to 150 in 2014 and 153 in 2017. There were 298 Italian owned companies in 2011, which reduced to 258 in 2014 and 235 in 2017.
*Osservatorio Economico, Brescia, 30 May 2018 – "Calzetteria - I Principali Dati Statistici di Settore per Il 2017: Analisi e Prospettive." ('Hosiery – Principal Statistical Data for the Sector in 2017: Analysis & Perspectives'
Further reading
Castel Goffredo: World class hosiery manufacturing centre – Part I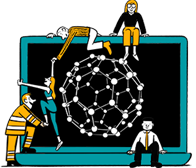 Business intelligence for the fibre, textiles and apparel industries: technologies, innovations, markets, investments, trade policy, sourcing, strategy...
Find out more