21st February 2015, Hawick
Chanel to expand workforce at Barrie Knitwear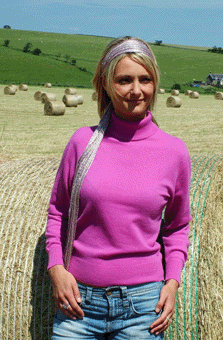 Leading Paris fashion house Chanel has unveiled plans to expand its workforce at its Barrie Knitwear factory in the Scottish Borders to meet a surge in demand, the BBC's news website reported yesterday.
Chanel bought Hawick based Barrie Knitwear in October 2012 and has invested over £1 million in new equipment since then. At the time the move secured all 176 jobs at the firm and since then an additional 60 workers have been taken on.
Sales director Clive Brown told the BBC that the company would need to take on the same number of new employees again over the next two years.
He added: "It's very difficult to understand ourselves how fast the business is growing.
"It's at a point now where we are turning business away and that's one of the reasons we need more people."
As well as Chanel, the knitwear factory has also supplied other top design houses.
Mr Brown said: "The order book is fantastic. As more people realise what we do and how specialised we are, there are more of these top-end players knocking on our door."
Barrie has launched its second ready-to-wear collection for Spring-Summer 2015, designed by Odile Massuger.
Further reading
Chanel to create 100 new jobs at Barrie Knitwear in Scotland
This article is also appears in...