Design
European excellence at MarediModa 2019
The collections of over 100 companies – all European – will be the protagonists for the Summer 2021 season.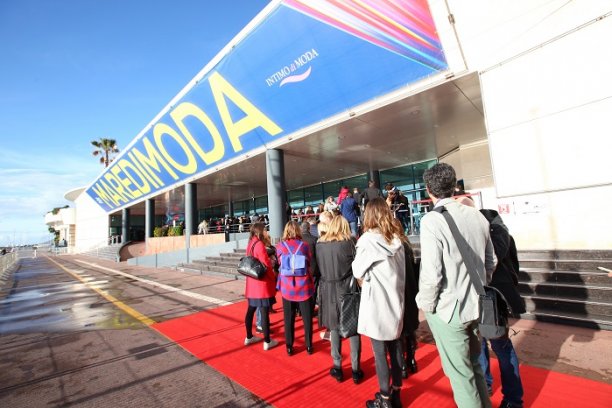 1st November 2019
Knitting Industry
| Cannes
The next MarediModa will be held at the Palais Des Festivals in Cannes from 5-7 November. © MarediModa
The 18th edition of MarediModa, a leading international trade fair presenting the latest in fabrics and accessories for swimwear, underwear, and athleisure, will be held at the Palais Des Festivals in Cannes from 5-7 November.
The collections of over 100 companies – all European – will be the protagonists for the Summer 2021 season, and specialised design studios and a qualified selection of garment manufacturers on behalf of the Euro-Med area will provide safe alternatives to the more exotic and often less reliable entities.
"In an increasingly fragmented trade fair landscape we all must evaluate the actual ability that every single fair has in attracting interest. Buyers travel less and less and concentrate their time on tailor-made appointments. We have always wanted to set up and present this fair as the only global event dedicated to European fabric for beachwear, underwear, and the sports sectors and this choice has certainly rewarded us. Those who come to Cannes are confident that they will find the best in continental productions together with a selection of packaging companies in the Euro-Med area," commented Claudio Taiana, President of MarediModa.
"This fair is one of a kind but necessary being is the only one that makes it possible for Made in Europe textiles to be protected, highlighted, and promoted. The other challenge has to do with content. Simply presenting collections is not enough today, what is furthermore important is that services be offered, along with quality training and consulting."
New highlights
"This year, for example, we've prepared a calendar of events not to be missed: a forum on fashion language that opens the fair, a gallery of athleisure prototypes, a new way of accessing trends with MdM Talking Fabrics, an effective area of company synthesis, and a full programme of presentations and previews," continued Mr Taiana.
The latest trends in fabrics and accessories for swimwear, underwear, and athleisure will be on show. © MarediModa
"To represent what is dear to our heart on a younger level, we've added The Link competition which manages to involve the most creative students of over one hundred European fashion institutes, with the awarding of the best on the evening of November 6th, with an exceptional fashion show followed by an extraordinary party. I am sure that we will be able to satisfy and impress all our guests this year as well, even the most demanding ones."
MarediModa Creative Excellence Awards
The names of the two companies, who will receive the prestigious MarediModa Creative Excellence Awards 2018, have been finally announced. These special awards are delivered each year to brands or companies which have distinguished themselves for research, creativity, innovation, and quality. This year, the awards go to the Italian brand MC2 Saint Barth and Lisca, a Slovenian brand specialised in underwear and beachwear.
MC2 Saint Barth has been selected for its extraordinary textile entrepreneurial history. This is the successful example of a brand born in 1994 from the get-together of two young friends which is now an international brand able to keep high-quality fabric standard, combining it with remarkable creativity.
Lisca has been selected as a virtuous example of a historical company that combines tradition and modernity with particular attention to fabric selection along with a dynamic attitude towards market changes. Lisca, with the #proudtobeme campaign, has also launched an inclusive and positive message of self-acceptance and strong femininity.
Launching Lycra FitSense technology
The Lycra Company, the official sponsor of MarediModa, has chosen Cannes to launch its new technology for swimwear: Lycra FitSense. This patented water-based dispersion technology, which includes the same molecule as Lycra fibre, is designed to provide lightweight, targeted support to advanced swimwear made with Lycra Xtra Life fibre thanks to special screen printing in patterns or colour designs.
Sensil presents its sustainability plan
Sensil will present its sustainability plan at MarediModa, a key theme regarding its development, which has been honed over the recent years. Among the most interesting innovations is Sensil Ecocare, a pre-consumer recycled nylon 6.6, and a complete preview for Europe with the brand-new Sensil Breeze Recycled, which aims to guarantee an "extraordinary cooling effect with an entirely green soul".
Sensil nylon 6.6 fabrics for clothing are manufactured in facilities that are attentive to water and energy conservation and with the use of materials of responsible origin that are said to offer exceptional performance, beauty, and longevity for extraordinary clothing products. A special collection of Sensil fabrics and garments will be exhibited at MarediModa.
Further reading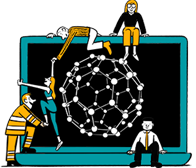 Business intelligence for the fibre, textiles and apparel industries: technologies, innovations, markets, investments, trade policy, sourcing, strategy...
Find out more