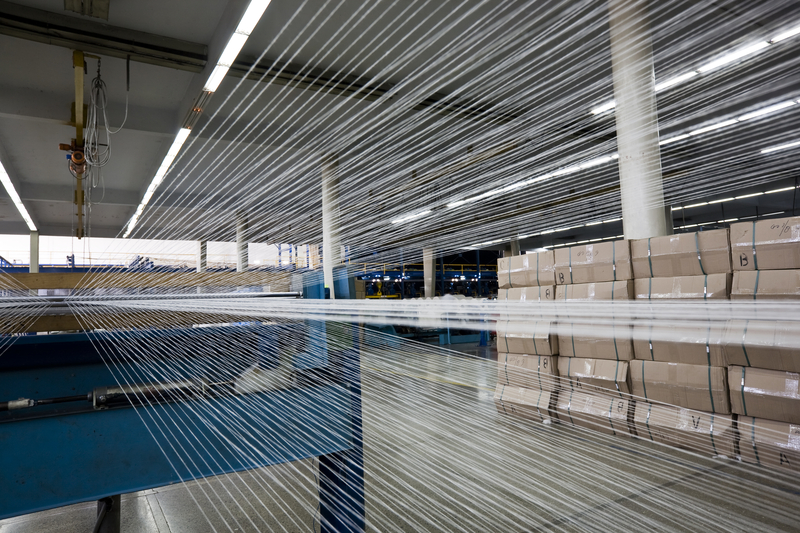 The 13th Dhaka International Textile & Garment Machinery Exhibition (DTG 2016) returns strongly and brings the latest machinery and techniques to the textile and garment industry in Bangladesh from 28-31 January.
The event is jointly organized by Bangladesh Textile Mills Association (BTMA), Chan Chao Int'l Co., Ltd., and Yorkers Trade & Marketing Service Co., Ltd. It is the largest and must-attend annual trade events in Bangladesh.
During the four-day-event, over 1,000 leading brands from 32 countries will be displaying a wide variety of state-of-the-art textiles and garments technologies, machinery and parts.
One-stop trading platform
With many exhibitors' support, the scale of DTG 2016 is bigger than before, organisers report. More than 1,160 booths with 1,000 world class leading brands will introduce the latest machines and technology to whole textile and garment industry supply chain of Bangladesh, including spinning, weaving, knitting, dyeing, printing, finishing, testing, washing, embroidery, sewing and other related equipment.
DTG 2016 offers one-stop trading platform of textile and garment machinery from preparatory process to finishing process. "This is our 13th year for holding this event to help booming Bangladesh's textile and garment industry," say organisers.
"We have been devoted ourselves to create marvellous experience for our exhibitor and visitors. Not only bringing the latest machinery and techniques, we also make our effort to offer an ideal platform with selected high quality exhibitors to help our visitors to save their time for searching a proper partner."
Vision 2021
Bangladesh government set an ambitious target of US$50 billion apparel exports in 2021. However, the current capacity of Bangladesh's garment industry is far behind the goal owing to lack of textiles such as fabrics and yarns.
The problem results from most of the materials are depending on import and the old equipment and laggard techniques of textile industry. In order to achieve the goal, improving techniques and eliminating old equipment are the necessary means.
It can be expected that there will be a huge demand of textile and garment machinery with the strong support from government. The exhibition aims to provide an effective platform for those looking for high-quality machinery, parts, fabrics, accessories and reliable suppliers.
This article is also appears in...