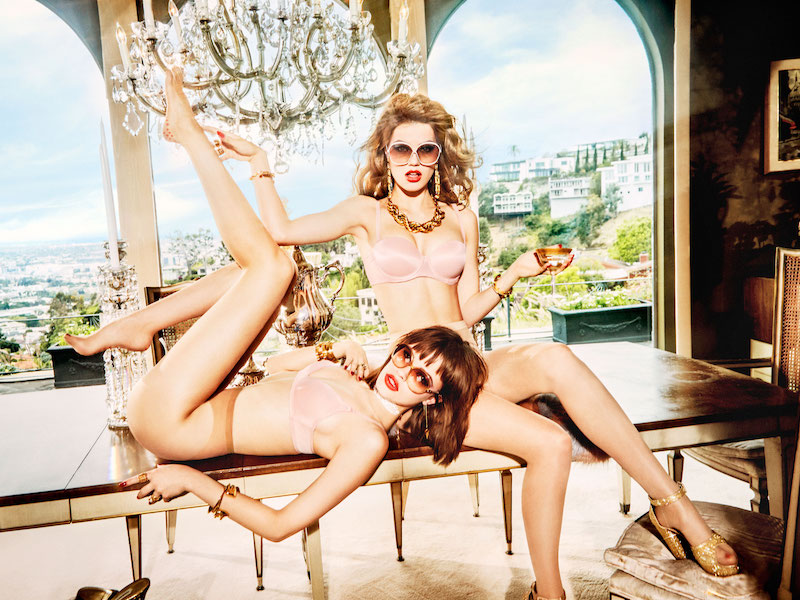 Wolford has recently modernised its branding and business ethos, bringing its brand into a new age of hosiery fashion. © Wolford
The Tight Spot.com online hosiery retailer has received a partnership status from Wolford, a leading brand for luxurious legwear, exclusive lingerie, and high-quality bodywear. The appointment represents a successful long-standing relationship between the two brands, "built upon shared values and a commitment to excellence in hosiery retail". "It demonstrates The Tight Spot's continued sales growth of Wolford products as well as its dedication to offering expert personal hosiery advice to customers," the company reports.
"It is easy to see from The Tight Spot's customer reviews just how much it is loved by its customers from around the world as an online tights and hosiery specialist, stocking a huge range of leg wear and body wear from top hosiery brands, including world renowned luxury brand Wolford."
"This reputation for outstanding customer service together with a large choice of hosiery products, free worldwide shipping and a customer driven website at the forefront of hosiery fashion, are all factors that have helped to achieve this accolade. "
Wolford has also recently modernised its branding and business ethos, bringing its brand into a new age of hosiery fashion that has set a cool, fresh vibe together with a growth in sustainable and eco-friendly styles. The Tight Spot said it is closely aligned with these values.
Wolford aims to increase its appeal to younger target groups. In the first half of 2019, the revenue decline affected the company's own retail and wholesale business, whereas the online segment reported a 14% rise in revenue. Since last year, Wolford has been present across the globe with a new visual language both online and in the display windows of 117 points of sale. In line with the campaign motto #truecharacter, the Wolford brand presents itself in a playful, emotional and occasionally provocative manner.
The Tight Spot.com has an extensive range of over 2000 styles of tights, stockings and hold ups, as well as a superior plus size collection, with sizes up to 10XL.
Further information
This article is also appears in...