Billy Hunter reports from Italy
2015 is the 20th anniversary of the launch of Shima Seiki's WHOLEGARMENT knitting, a revolutionary flat knitting technology that allows the production of 'seam-free' knitwear. This is the fourth in a series of articles that sets out to investigate the impact of the technology on Italy's knitwear industry and its leading exponents.
Last month I visited the Veneto or Venetia region, one of the twenty regions of Italy. Its population is about five million; ranking fifth in Italy and the region's capital and largest city is of course Venice. Veneto, as part of the Republic of Venice, was an independent state for more than a millennium and Venice ruled for centuries over one of the largest and richest maritime republics and trade empires in the world. Besides Italian, most inhabitants also speak Venetian.
Treviso is a city and commune in Veneto and is the capital of the province of Treviso. It has a rich industrial heritage and the city is home to the headquarters of clothing retailer Benetton, Sisley, Stefanel, Diadora and Lotto Sport Italia, as well as appliance maker De'Longhi, and bicycle maker Pinarello. Treviso is also known for being the original production area of the Prosecco wine, and being the town where popular Italian dessert Tiramisu was created.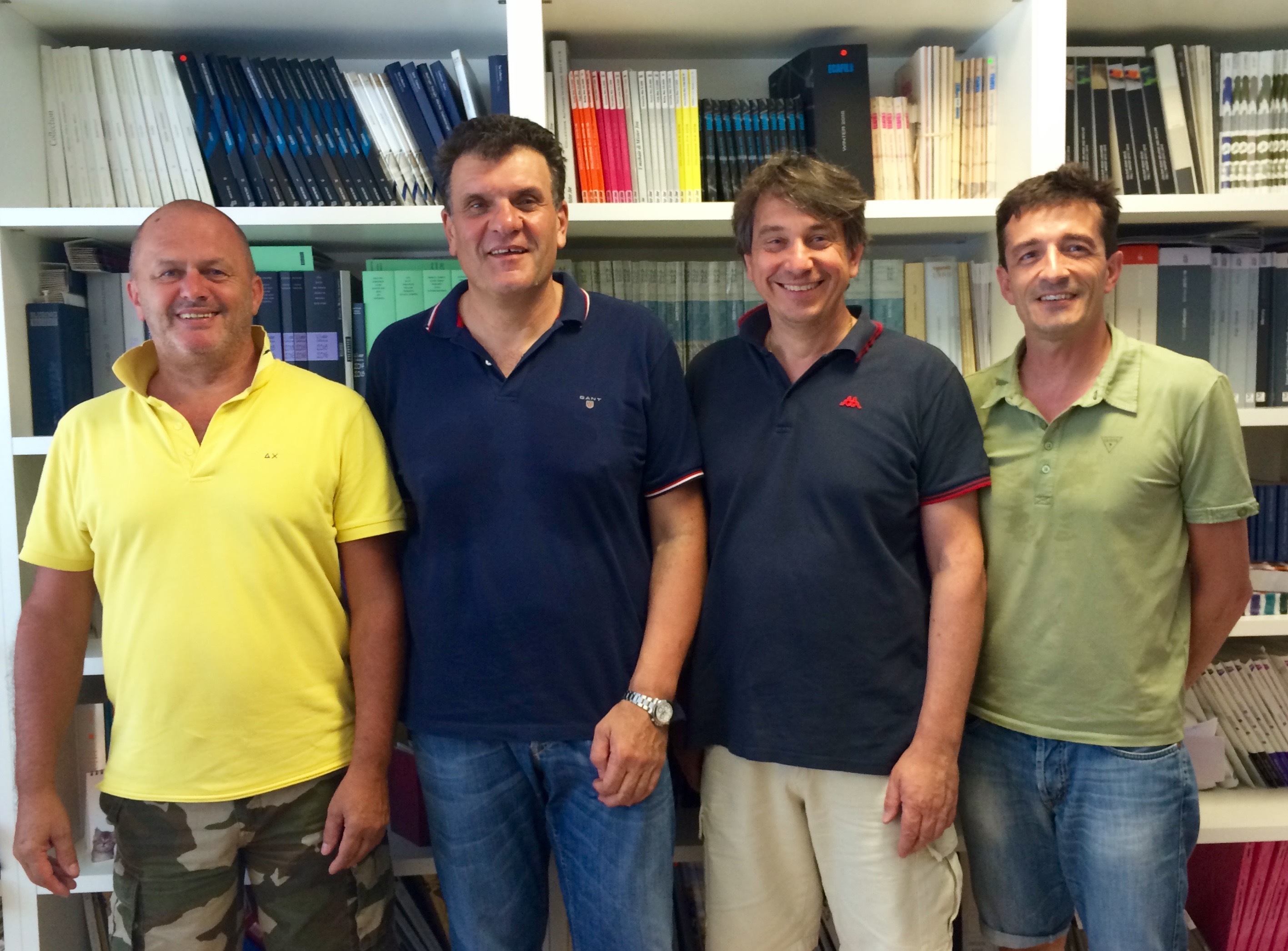 Just outside of Treviso is the commune of Zenson Di Piave where the company I am visiting, MIND srl, was founded in 2002 by Daniele Turra, Luca Zamboni, Paolo Buso and Diego Gerotto, four skilled knitting technicians from Italy's Veneto region with high level programming skills on Shima Seiki flat knitting machines. And it is one of the most inspiring knitwear manufacturers I have visited.
Daniele Turra and Luca Zamboni had set up together as freelance programmers working in the knitwear town of Carpi, Emilia Romagna, after working for a number of years for the then Shima Seiki sole distributor for Italy. Although the two were highly rated and valued, their employer gave its blessing, as the two men were seeking a new challenge.
Meanwhile Paolo Buso and Diego Gerotto, two programmers who had worked for the Stefanel knitwear dynasty, had set up a knitwear production unit in Veneto, when Stefanel started to decentralise its production.
Turra and Zamboni were providing programming services to the two former Stefanel men and eventually joined forces with them when they realised that they could not survive providing programming services alone. Thus, MIND srl was conceived and a WHOLEGARMENT manufacturing dynamo was born.
MIND now has 34 employees and produces more than 10,000 pieces of WHOLEGARMENT knitwear per week for some of Italy's leading brands including Max Mara, Stefanel, Pinka, LiuJo and Patrizia Peppe.
The company started with 12 Shima Seiki SWG-V first generation WHOEGARMENT knitting machines purchased on favourable terms to get the company established. The four worked hard and soon earned enough to buy a further 30 machines. Each time MIND expanded, the philosophy was the same - earn money from the machines you have and then invest in more plant.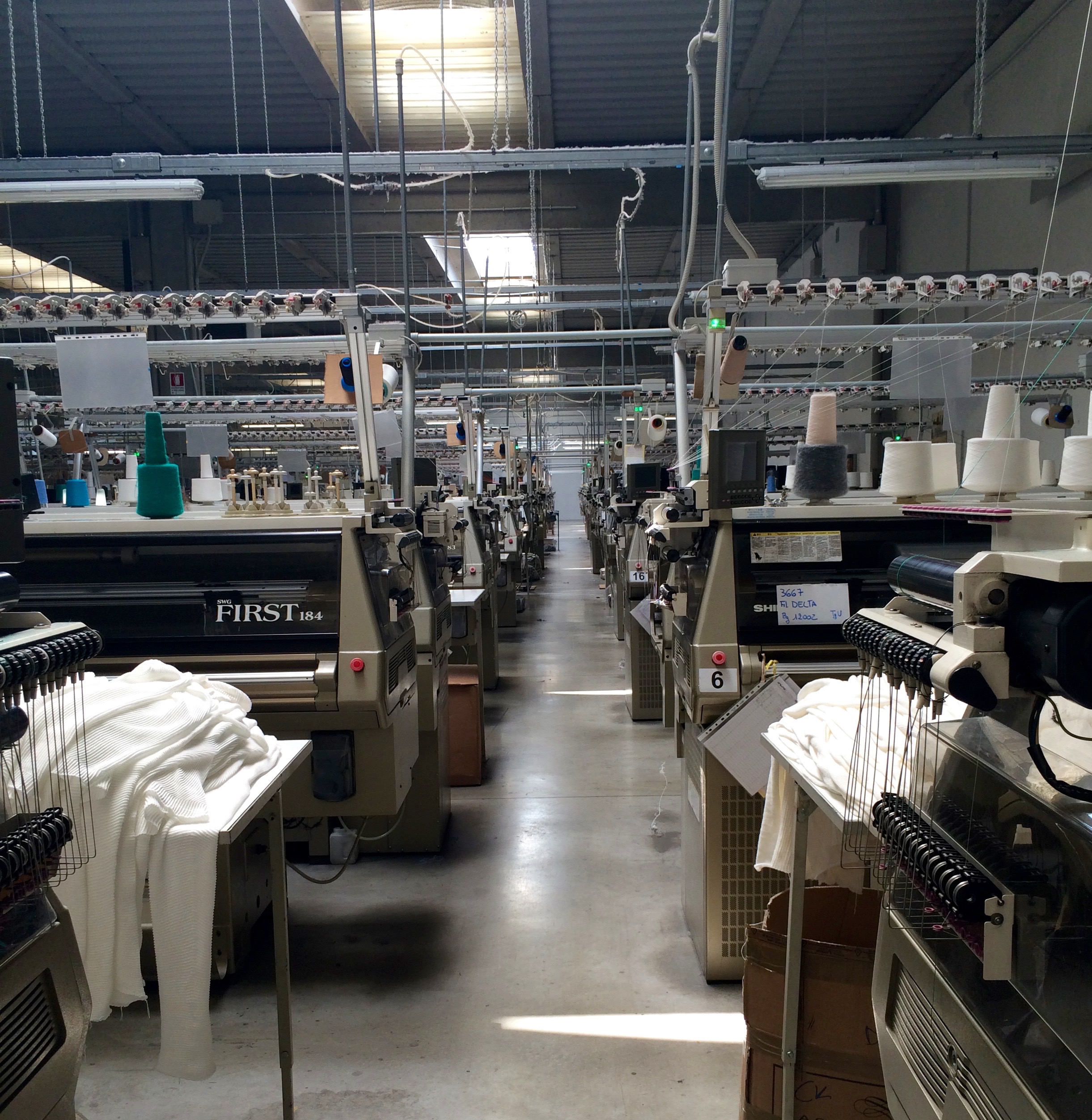 Step by step MIND grew in terms of its customer base, its number of employees and its quantity of machines until it became the largest producer of WHOLEGARMENT knitwear in Italy. Today it owns 124 machines, all WHOLEGARMENT machines, which are located at the company's 3600 square metres factory.
MIND's plant is made up of a mix of SWG-V, FIRST, SWG-X and MACH2X and the factory is absolutely buzzing. You can feel the energy as soon as you walk in to the knitting hall. Around fifty of MIND's one hundred and twenty four machines are late generation Shima Seiki MACH2X models in the ultra-fine 15 and 18 gauges.
Although MIND does make some menswear, 95% of output is womenswear and the company processes a wide range of natural fibres from the leading top end Italian spinners.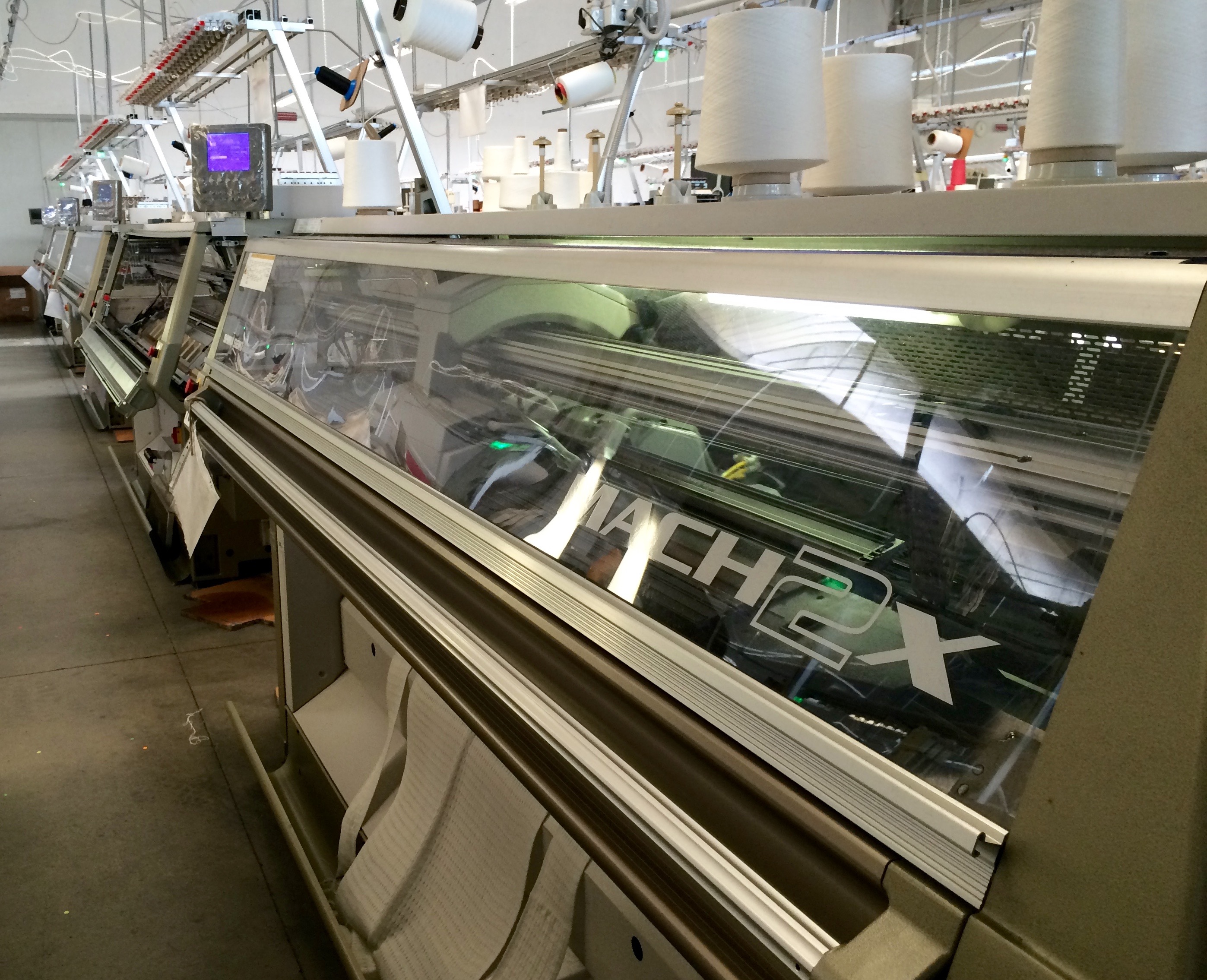 A WHOLEGARMENT Passion
Daniele Turra talks with such passion about knitwear manufacturing. Every detailed answer takes minutes rather than seconds and is accompanied by the beautiful Italian art of reinforcing what is being said with well understood hand gestures and facial expressions. He is a humble man, not the flamboyant fast talking entrepreneur - he just oozes passion for knitwear and WHOLEGARMENT knitwear in particular.
Turra discusses the benefits of WHOLEGARMENT knitwear. "WHOLEGARMENT knitwear is actually very simple to make. You can develop styles quickly for customers and of course you can reduce the number of people employed in the process. The difference is that when you produce a sample, you produce the complete garment. With fully fashioned knitting you have to produce samples for each of the back, front and two sleeves and then think about linking and so on," he enthuses. "This makes sampling and production much more complicated and requires much better organisation," Turra adds.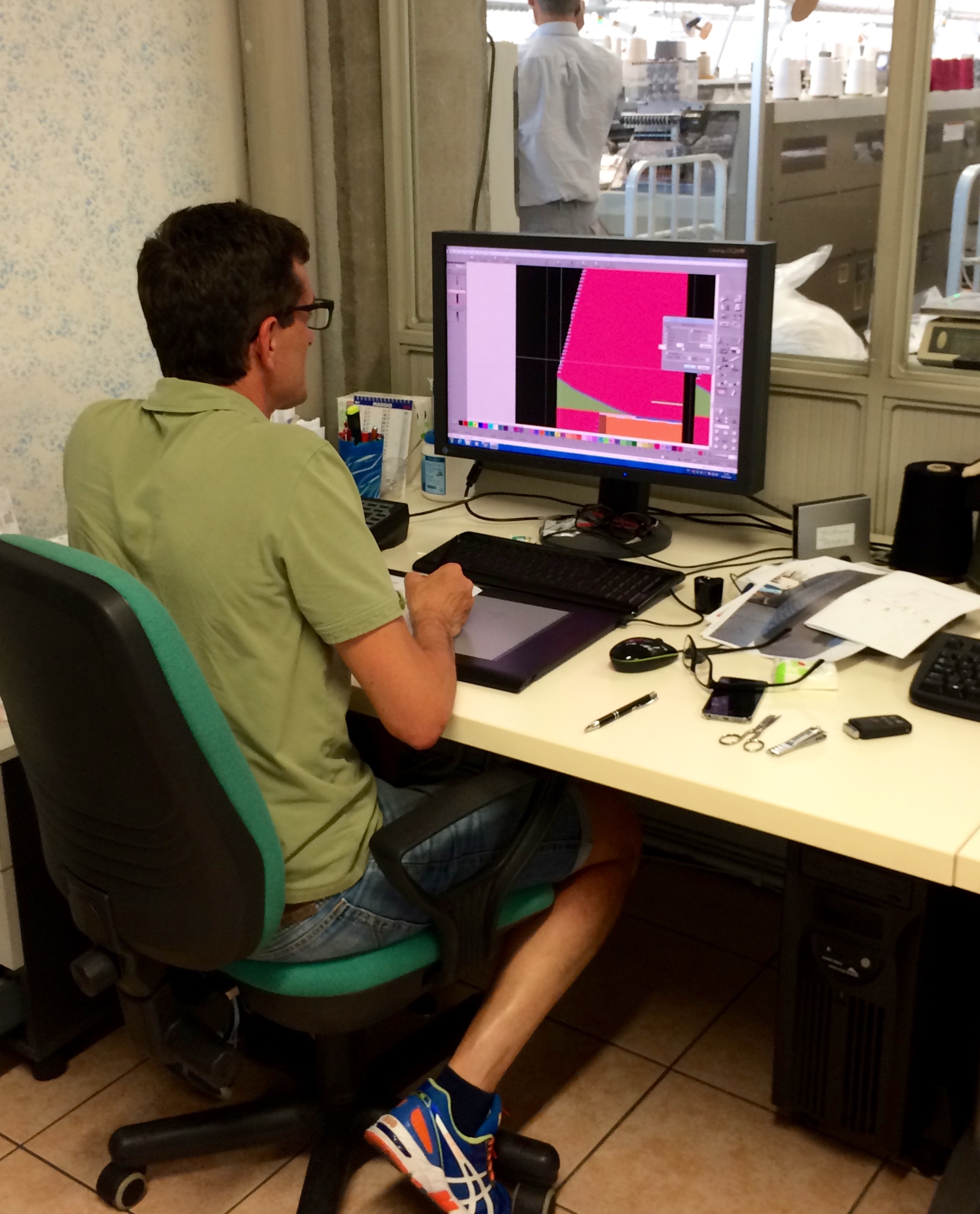 MIND produces 5 or 6 new samples every day with a team of 3 technicians plus lead programmer and owner Luca Zamboni. Daniele Turra estimates that around 60% of samples end up being accepted by customers and are put into production.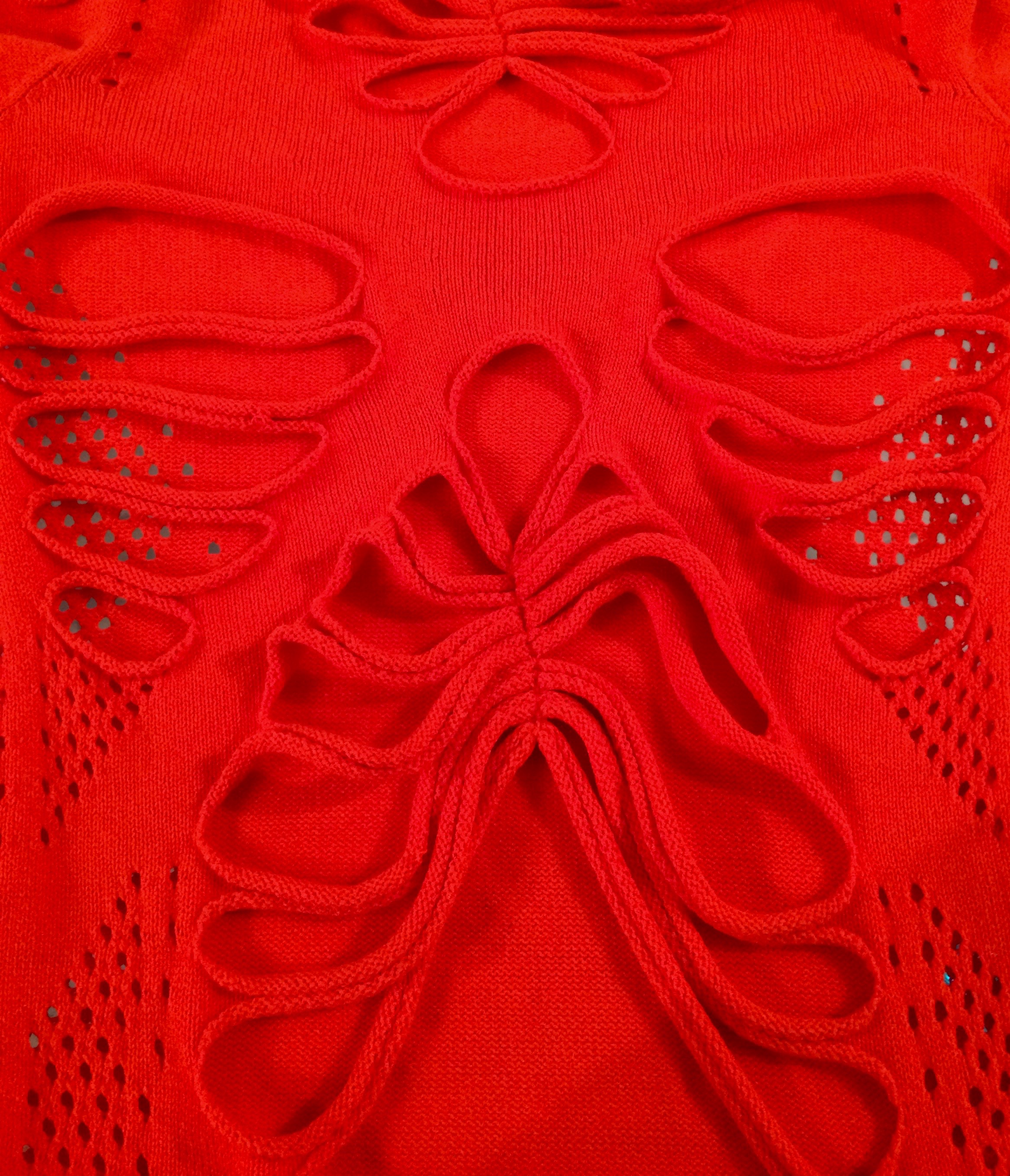 I mention that MIND is one of a number of WHOLEGARMENT producers I have met where the owner or one of the owners are programmers. Turra says it is quite common and he thinks it is a big advantage for the owners of the company to really understand the technology, especially in the case of high technology such as WHOLEGARMENT.
Turra says the sampling process is quick. "It really is a quick development process. Knit and then wash and then you can present the sample to the customer," he effuses.
I asked if MIND can charge better prices for WHOLEGARMENT but Turra cannily says he doesn't know the prices for fully-fashioned garments because he doesn't make them.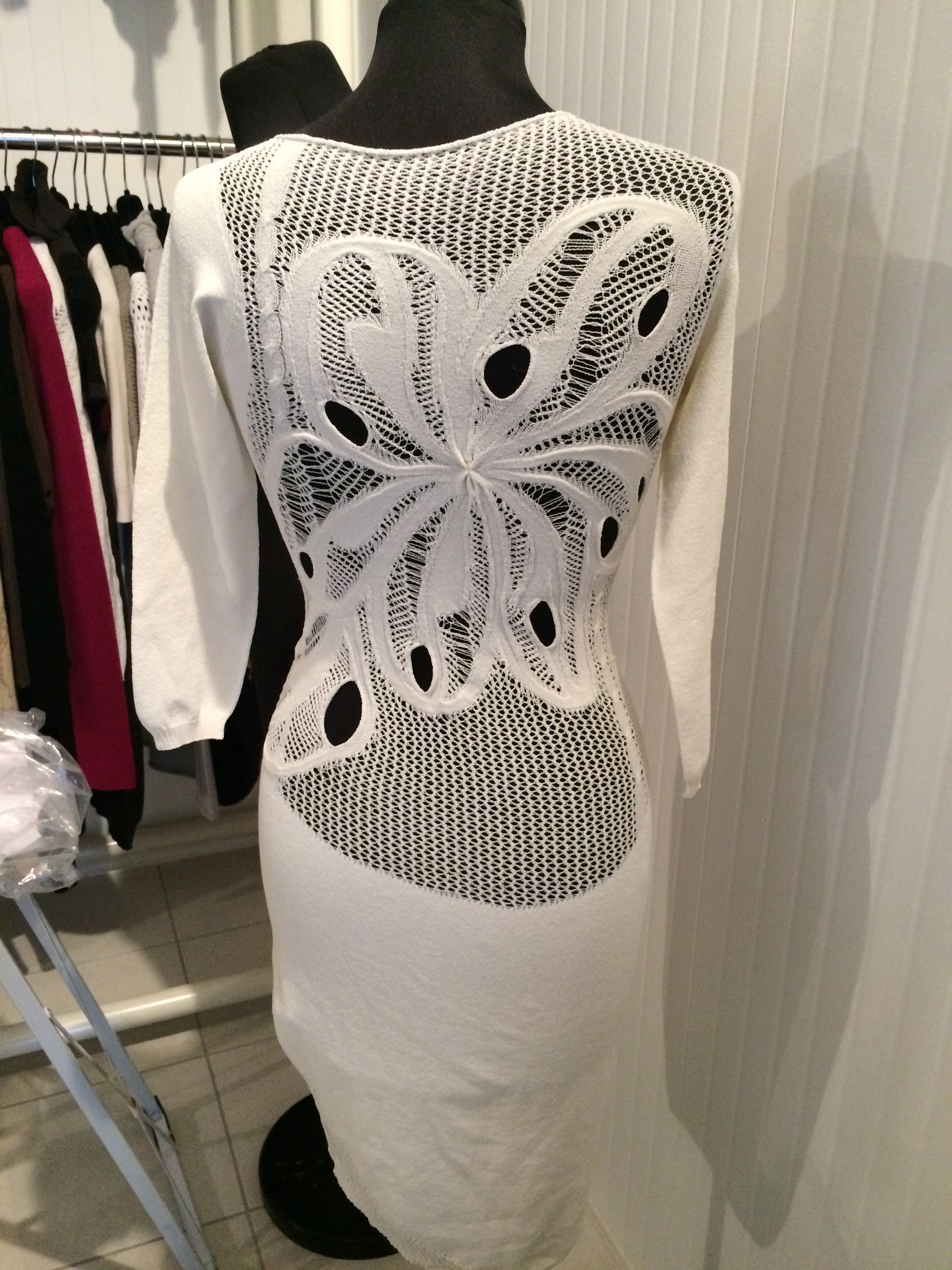 The company is currently producing 2500 pieces of WHOLEGARMENT knitwear per day or around 10,000 pieces per week and is always, in Daniele Turra's words, 'ready for Pronta Moda' or fast fashion customers.
In 2012 demand for MIND's production was so great that it had to sub-contract to other sub-workers – an additional 100 machines were sub-contracted to complete the company's orders. Accordingly, MIND recently purchased another 20 MACH2X WHOLEGARMENT machines.
According to Turra, many leading brands come to MIND looking for WHOLEGARMENT ideas. The company has two sample rooms, which are absolutely packed out with thousands of samples in every colour, structure pattern, shape and yarn you can imagine.
One of the rooms known as 'the cave' has a central table above which hangs a black-framed hi-tech chandelier with spotlights, which resembles a giant spider.
MIND uses the services of a freelance designer who provides annual guidance on trends and helps the company put together a range of directional samples, which can be shown to customers.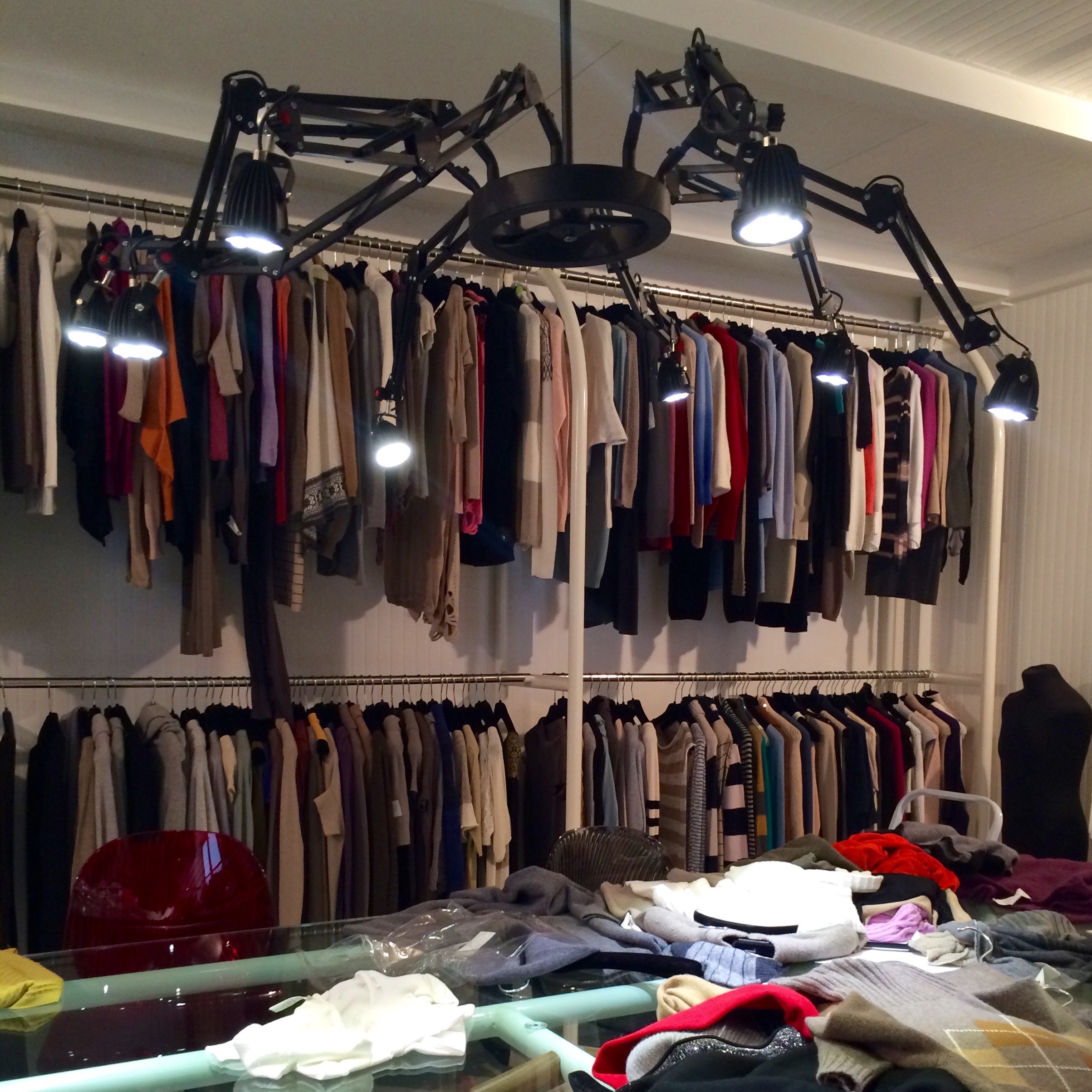 Clearly MIND's programming capacity and the speed that its programmers can sample at is a key factor in why this is one of the biggest and most dynamic WHOLEGARMENT plants anywhere in the world.
As always, Daniele Turra is modest when I ask if the company needed much in the way of technical support from Shima Seiki Italia. "Yes of course we need support. Knitting machines sometimes have problems and breakdowns happen, even with the best ones," he says. "Sometimes we also need help with programming."
Turra seems to understand the risks of growing too big and a long detailed conversation follows about Italy's inflexible labour laws and health and safety issues. Sometimes MIND does not have enough people to meet production demands but it experiences the same issues that most knitwear businesses have with seasonal product and the fickleness of fashion.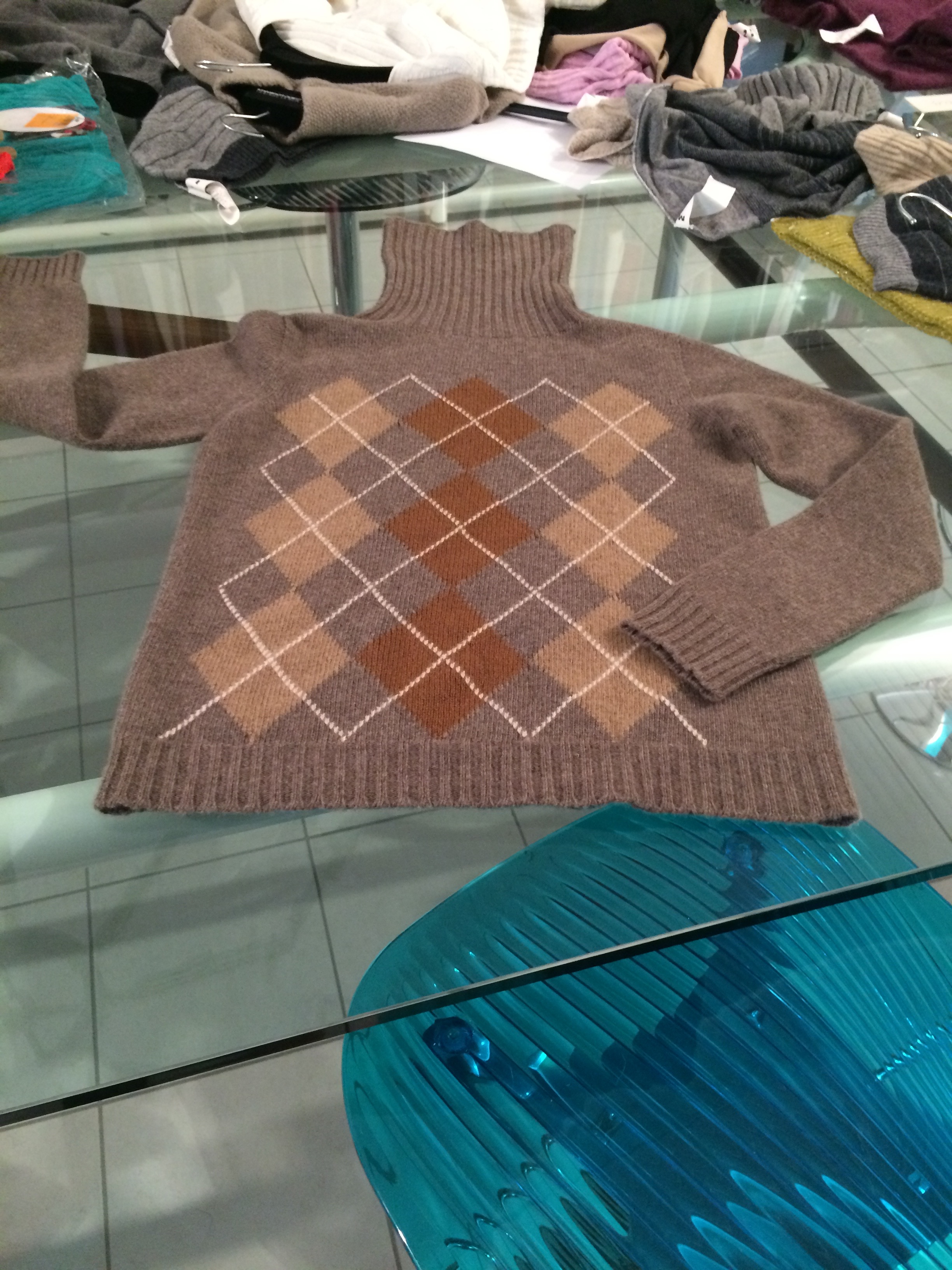 Ask Daniele Turra about the future and he does not have to think about it. He is clear about what the company's strategy is regarding expansion. "For us the future means doing things step by step and not taking too many risks. We will focus on growing our customer base with the right kind of customers."
The four owners of MIND Srl would be the first to say that they are not born business people and they probably don't think of themselves as entrepreneurs either. They may be risk averse, but their pioneering spirit, hard work, and passion are inspiring. This is a really great WHOLEGARMENT success story.
Further reading
New Twins set to become leading player in theatre of WHOLEGARMENT knitwear
WHOLEGARMENT knitting technology helps set New Esse Maglieria apart from its competitors
WHOLEGARMENT investment cuts labour costs and creates new opportunities for Sabry Maglieria
La Trama: A WHOLEGARMENT Powerhouse In Italy's Marche Region