Warp Knitting/​Crochet
Further machine investment at Cifra in the new RDPJ 6/2 EL
Nippon Mayer has been a long-term partner for Cifra and is said to be delighted with Cifra's new investment plans.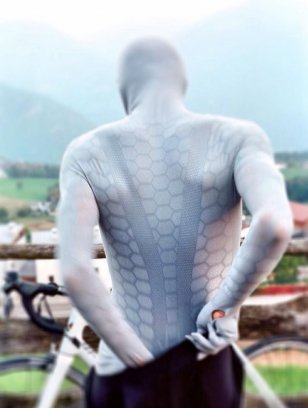 6th March 2017
Knitting Industry
| Fukui, Japan
Cesare Citterio, CEO of leading warp knit seamless specialist Cifra SpA, was in Japan last week to attend an Open Day at Nippon Mayer, the Japanese subsidiary of the Karl Mayer Group, to celebrate the German company's 80th Anniversary.
The company's in-house show in Japan was the first event to kick off the year long global celebrations. With the investment in Nippon Mayer, Karl Mayer's Japanese site in Fukui has become the Centre of Excellence for the development, construction and technical support of double-bar raschel machines, special machines and applications.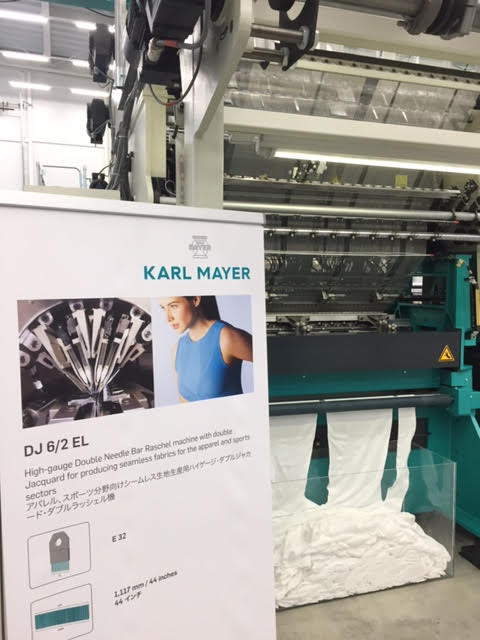 Taking place from 1-3 March in Fukui, the event featured demonstrations of the company's advanced machinery, including some newcomers, like the RSJ 4/2 EL raschel machine with double jacquard patterning.
Further machine investment at Cifra
But there was another reason for Cesare Citterio's trip to Japan. The dynamic Italian family run business is planning to invest in new Karl Mayer RDPJ 6/2 EL double needle bar jacquard machines in 24 gauge to meet increasing demand for its seamless products.
"We are buying more machines to increase our capacity to meet increasing demand," said Cesare Citterio. "We have big orders in our sportswear business and we are also seeing a strong return in demand for hosiery."
"Further to this, Cifra also wants to explore the possibilities of innovative products using 6 bar and EL system at the full of it potential."
Nippon Mayer has been a long-term partner for Cifra and is said to be delighted with Cifra's new investment plans. " Cifra, with this investment, is even more the world leader in warp seamless technology," said Mr Hirokazu Takayama, Head of Technology at Nippon Mayer.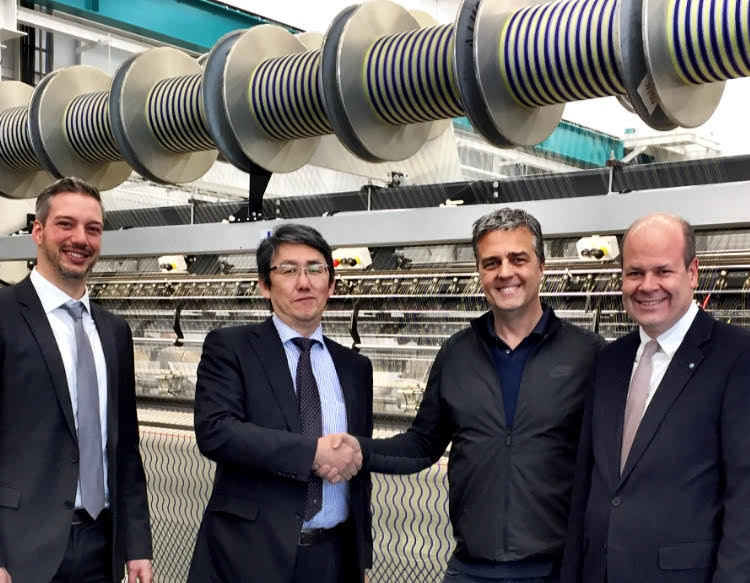 Pioneering merino wool warp knits
Cifra is also developing merino wool products for some of Europe's leading brands. Merino wool is not normally knitted on seamless warp knitting machines and so this is thought to be a first.
"We have also been developing new seamless warp knit products in merino wool for the first time ever, which is crazy. It makes the best product ever," Cesare Citterio enthuses. "These merino wool products are already in the latest collections of leading brands for both sport and fashion."
"This is the first time wool has ever been used on a seamless warp knitting machine. It also is much more productive than current flat knitted products," Mr. Citterio adds.
The merino wool yarns Cifra is using for the new seamless project have been specially developed by leading wool spinner Schoeller.
"Schoeller is one of the worldwide leading spinning mills in terms of innovation, function and sustainability," commented Kurt Haselwande, CEO of Schoeller Spinning Group. "Since years we are pushing the use of wool for functional first layer garments. According to our vision we developed a 100 % wool yarn optimised for Cifra's seamless warp knitting machines."
"First time this yarn was used for seamless warp knitting by Cifra and the results are excellent. Use of special fine micron wool types in combination with our chlorine free wool treatment and compact spinning technologies ensure high productivity and top performance in terms of function," Mr. Haselwander concluded.
Innovative approach
Cifra is well known for its innovative approach to seamless garment manufacture using double needle bar jacquard raschel knitting machines. The Milan based company designs and produces seamless socks, tights, pantyhose and seamless garments for intimate apparel, activewear, bodyshapers, posture garments and swimwear for leading European and worldwide retailers and brands.
The company has the largest plant of double needle bar jacquard machines in the world, which are mainly supplied by Karl Mayer. For sportswear Cifra mainly uses Karl Mayer HDRJ 6/2 and HDRJ 4/2 in 24 gauge (needles per inch).
The Citterio family's business was as a producer of raschel knitted agricultural nets until the young Cesare took over. A trained engineer, Citterio undertook an extensive one-year warp knitting training programme at German machine builder Karl Mayer before setting out on his quest to create some of the world's finest seamless garments - gradually converting the family production facilities to produce seamless hosiery, fashion garments, lingerie, sportswear, medical garments and shape wear.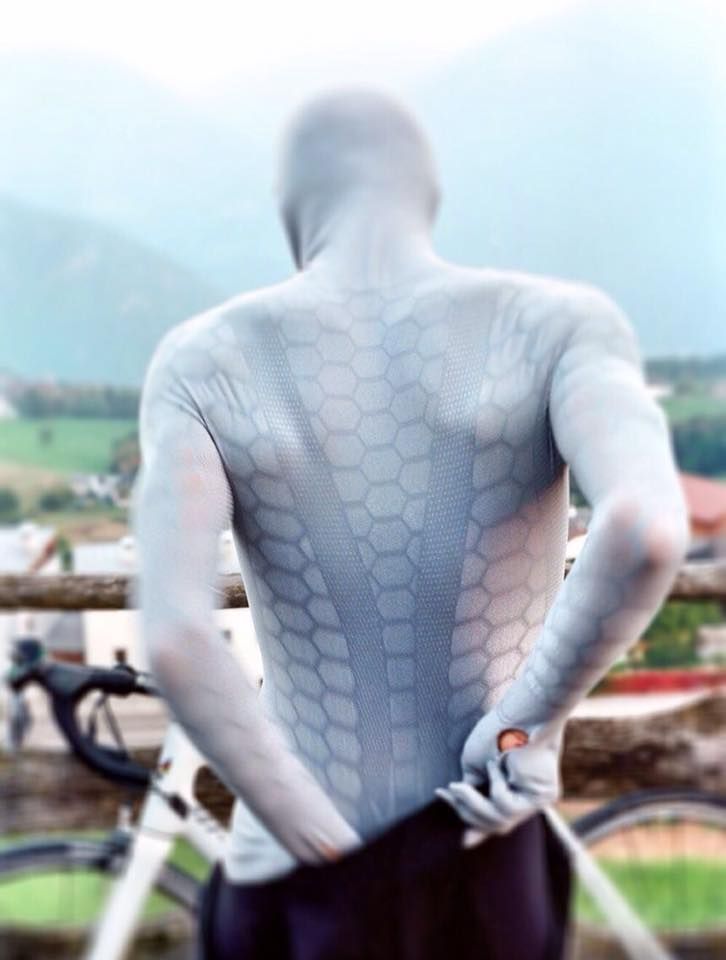 Today as CEO and owner of Cifra, Citterio watches over the high-quality production of exquisite garments for many of the world's leading brands including , Hanesbrands, Calzedonia, Wolford and Jonathan Aston. Cifra has many more customers which Citterio prefers not to mention but - 'Cifra – the name behind the brands' - the company's slogan, seems really appropriate.
Cifra is one of a handful of companies in the world which has exploited the true potential of warp knit seamless technology to date – and Citterio is the driving force behind the success story.
The machine technology was developed by Karl Mayer and its Japanese subsidiary Nippon Mayer some years ago but the past few years have seen greater interest in the technology after the addition of piezo jacquard technology extended the patterning and shaping potential.
Cifra's innovative stretch jacquard fashions can be seen in the ranges of the world's top designers on the catwalks of Milan and Paris. A string of patents and registered designs aims to protect the company's high profile customers.
Further reading
'Man on a seamless mission' – an exclusive interview with Cesare Citterio, CEO Cifra SpA.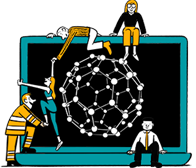 Business intelligence for the fibre, textiles and apparel industries: technologies, innovations, markets, investments, trade policy, sourcing, strategy...
Find out more