Opinion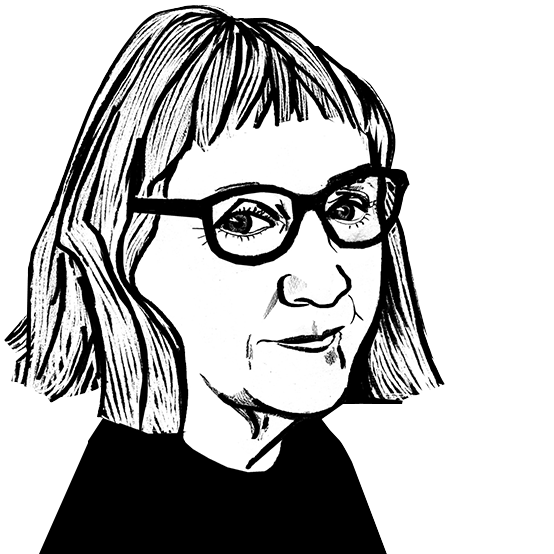 Digital satisfaction as Premiere Vision refines exhibition model
Janet Prescott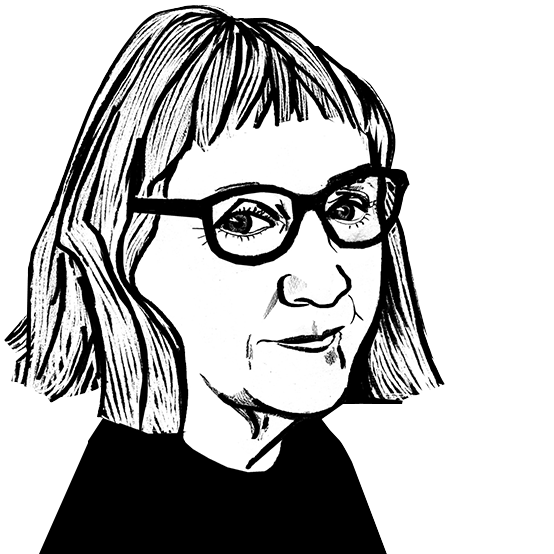 The face-to-face meeting is still the best adjunct to business - identified as an indispensable element. But current season shows it can be at a distance when necessary.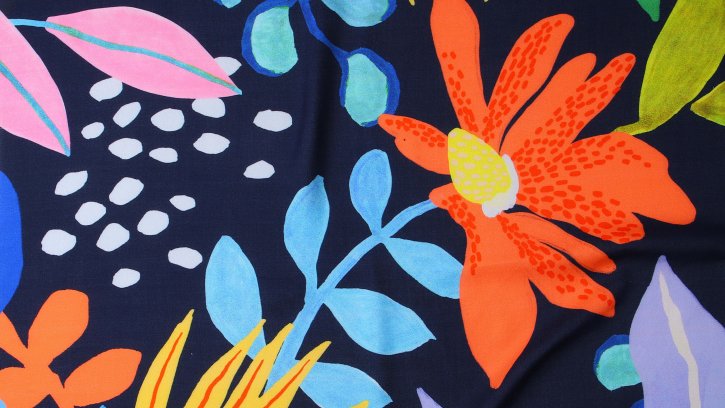 15th March 2021
Janet Prescott
| Online
Premiere Vision Digital in February 2021, fully online due to ongoing Covid-19 restrictions, majored on reflection and information for Spring/Summer 2022 building on its experience in 2020.
PV stated with confidence that the digital show had already become a key industry event with interest expressed for July this year, 2021.The latest data shows that the edition surpassed expectations. 35,000 connections were made from 110 countries and exhibitors included Japan, Korea, Turkey as well as Europe and UK.
The show was enhanced by a series of talks and discussions that took place over a four-day period in February (15-19) which covered trends, colours and new ways of doing business in the digital sphere. The website itself was accessible for much longer for buyers and exhibitors.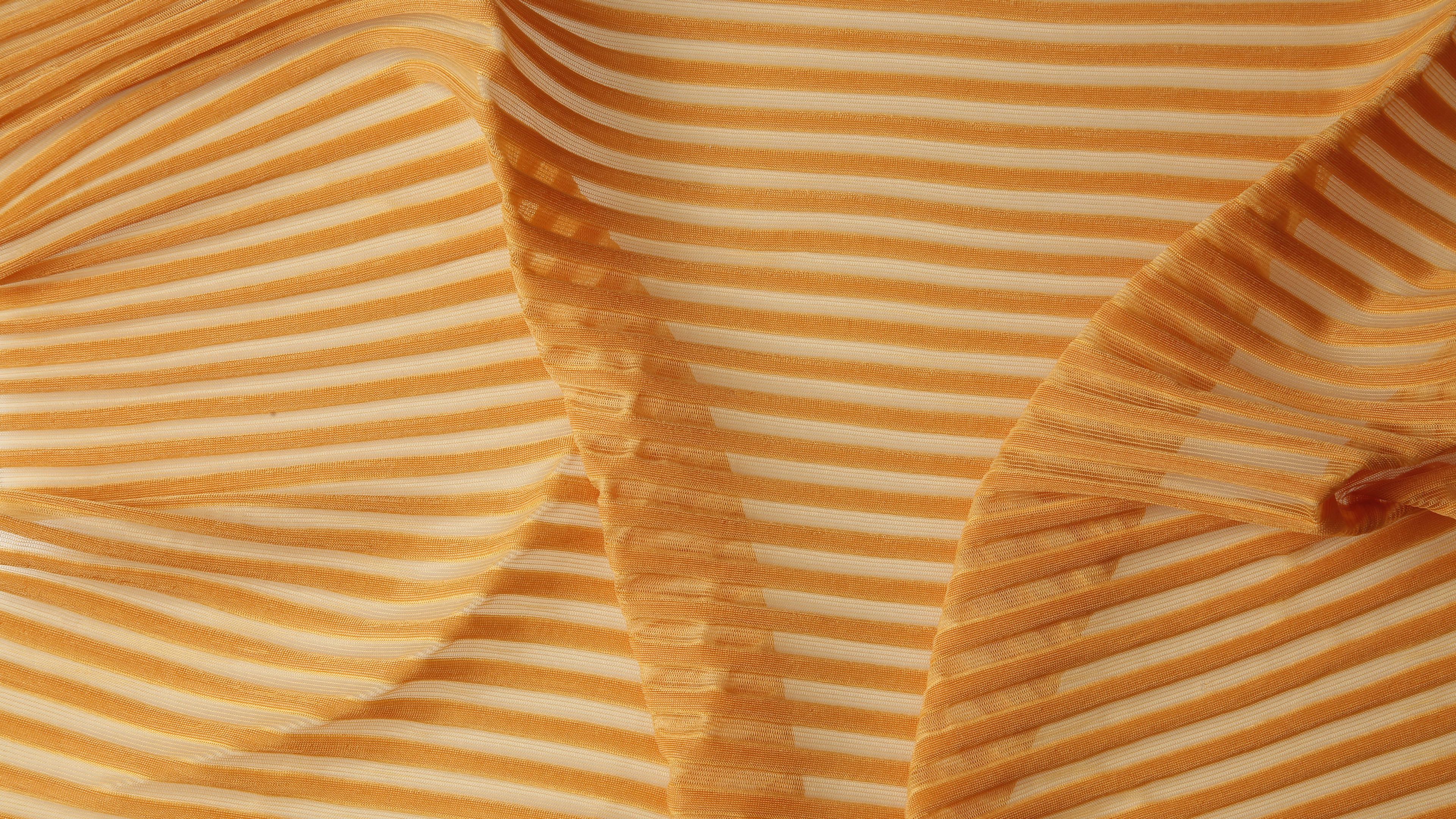 The navigation round the platform was not difficult and for participants, PV was aiming for quick and easy uploading of collections of materials to the e-shops, including an unlimited number of products, which seemed to work well.
Discussions and webinars
Effort went into perpetuating the PV tradition of explanatory shows and discussions and expanding the audience as new ways of working worldwide are making the Zoom conference commonplace. Thirteen well attended free digital talks and webinars took place.
Subjects under discussion ranged from straightforward trend and colour tasting, to discussions on tackling the impact of missing the element of touching fabrics, opinions on Sustainability as the new Normal, Circularity in Fashion and the current emphasis and desirability of establishing circular systems.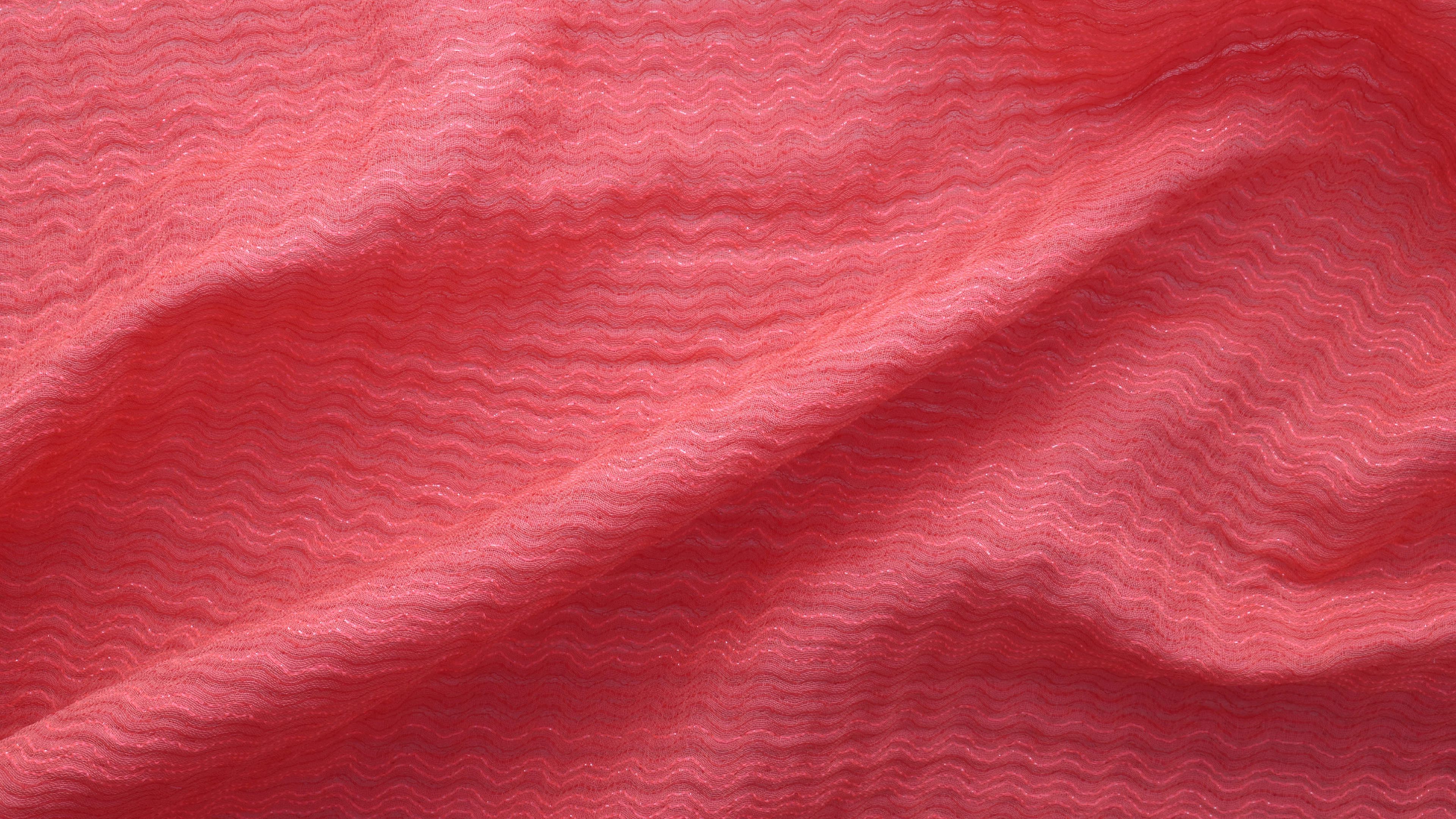 For example, a discussion of pros and cons of polyester recycling, PET, and the rise of regenerative fashion was published by Premiere Vision in co-operation with the French language environmental company The Good Goods. The position is not straightforward: Polyester can't be recycled forever; nano fibre shedding is a problem; and the origins of recycled polyester are almost impossible to trace. Food for thought.
In the market some collections sourced previously used fabrics, offcuts or factory-made clothes, re-purposing excess materials, where recycled and new synthetic yarns are combined for particular decorative effects. 'Ecology doesn't mean rough' is a significant slogan.
Fashion
Premiere Vision fashion team's information is a respected guide for buyers. The digital presentations were wide-ranging and contained decoding information and could be accessed later.
Top picks for the season were borne out by some samples already in the marketplace, optimistic bright colours as well as a soft natural palette, traceable materials. Textures included brushed yarns and fabrics, velvet, embroidery, print and soft handles to bolster a feeling of comfort.
Materials were described as cooking ingredients in an informative Peclers fashion seminar by Yvonne de Bruyn; "Customers are looking for creative energy, with the designer as fashion editor," said deBruyn. She urged buyers not to rely on data too much – "be creative."
Denim influences
Eco-friendly natural fibres for denim jeans and casual wear make the most of irregularities to underline the unique appeal of fabrics with unusual qualities, like linen at Libeco, wool in blends with shiny synthetics all with the prized quality of softness, including softened denim for the summer season. Jeanswear and casual fabrics featured soft washouts, soft touch, pale blue denim constructions with smooth handles in Lyocell and other eco-friendly fibres appealing to the concerns of younger end users.
In 2020 Knitwear became another of the growth areas. increased internet selling areas have burgeoned throughout most markets, as people worked at home and chose unconstricting easy to wear garments which favoured knitwear. Companies are keen to capitalise on the fact. Predictions showed knits and jersey in summer yarns like cotton, linen, Tencel, viscose and mixes from fishnets to closely knitted marl jerseys with texture, jacquards, knops and irregular decorations, many looking hand crafted. In contrast came bright jersey, with intarsia patterns, decoration and bold checks and stripes. The season's often mentioned 'Optimistic' colours signalled red, green, blue and a radiant yellow.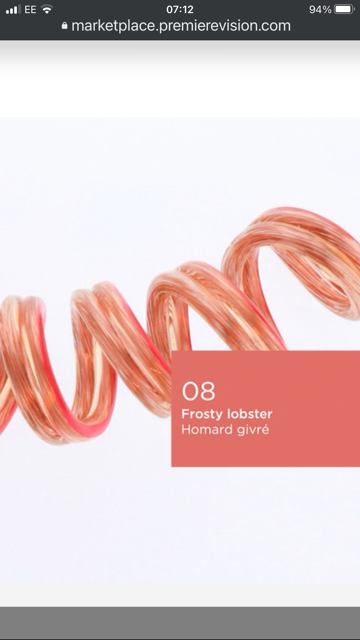 Looking towards 2022/23 the autumn/ winter yarns for the next season to encompass such tones as candy pink, green, cream, blue as well as undyed yarns and natural looks. The seasons are predicted to melt into each other more slowly rather than changing suddenly, with a calmer pace of change being predicted.
Linen goes digital
PV Digital saw the e-launch of CELC Digital (European Confederation of Flax and Hemp) a significant move, made with enthusiasm, with the digital Linen Dream Lab conceived as a comprehensive online tool for brands and designers and to promote Linen innovations.
It uses Tagwalk, the fashion keyword search engine highlighting trends across the market. It is intended to help buyers, designers and retailers to locate and access linen and hemp developments, and collate and keep them, currently a hot topic in the ever-growing move to sustainable development and products and is an open-source use for spinners, weaving and knitting sectors.
Optimistic moves
The customer base at PV is firmly at the high quality of the market. Top-end names participated; Abraham Moon, Harris Tweed Hebrides, Neill Johnston, Laurent Garigue, Mahlia Kent all with distinctive styles and brands made Premiere Vision their marketplace. Other well-known names will wait until the summer edition to join but several state a firm intent.
installations in the marketplace included a showroom at I-Techstyle Green Circle at the Portuguese 3- D showroom with Responsible Fashion from Portugal, including Tintex, with a 24-hour collection comprised of 10 fabrics to adapt to all need of the day.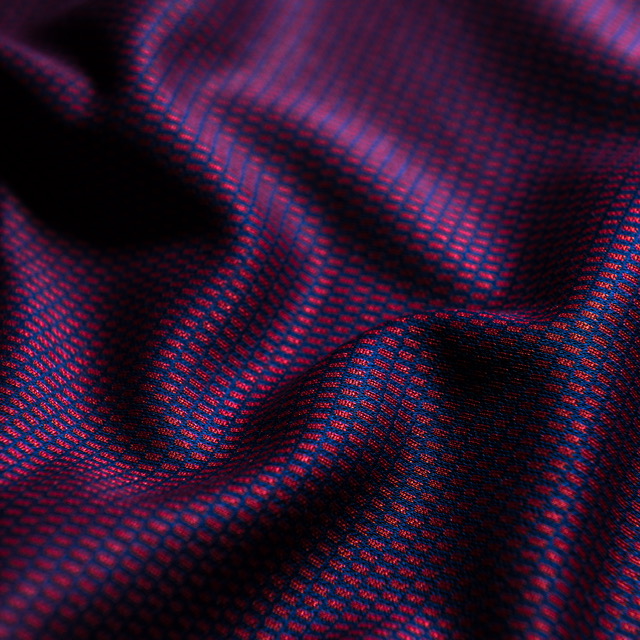 Clicking on a mannequin in the room revealed contact details to access the mills who made the fabrics. A form of VR moved the customer to various angles. Most companies exhibited singly, taking opportunities to stay in touch with customers including new contacts, with later follow-up.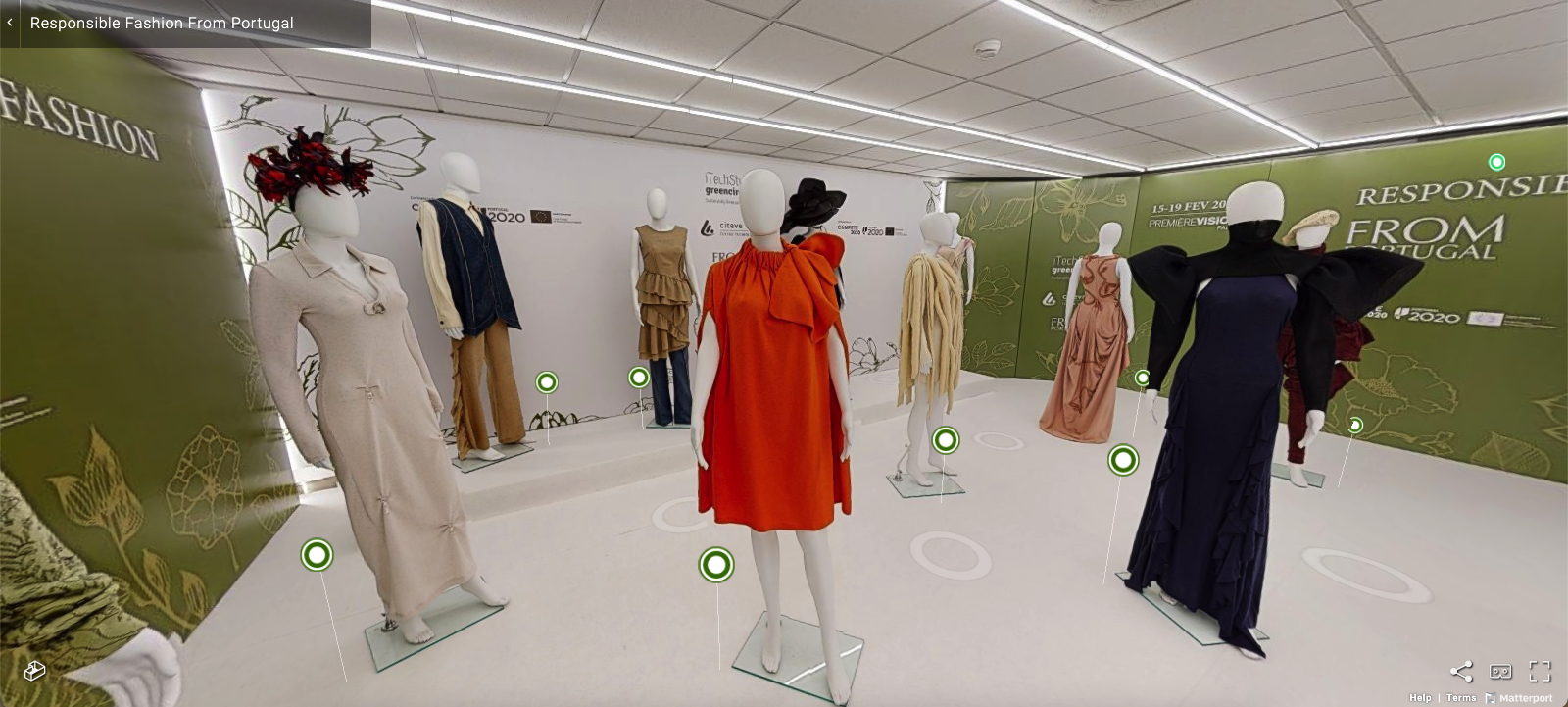 Performance
Brands made a point of describing their qualities fully since the tactile dimension was missing. As an example, Tintex described the complexity of three of their new fabrics:
-A smooth, precious cotton touch with no use of hazardous chemicals and much less water use compared to traditional mercerization treatment.
-The fabric uses Polygiene Stay Fresh and Polygiene Odor Crunch for active odour control technology that breaks down the odour and the technical hydrophilic finishing.
-Hydroperm by Archroma for a fast dry and comfortable surface and a fresh look. Due to the structure and the raw materials this knit can be dyed always in two different colours.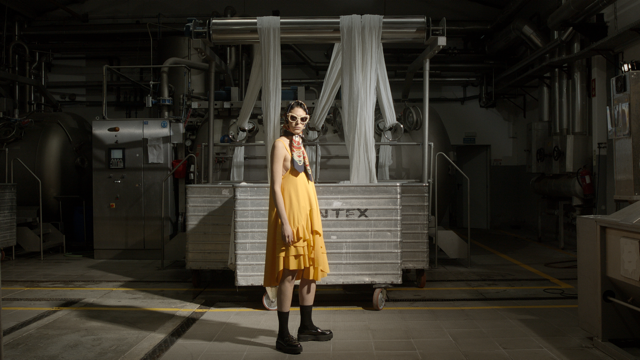 Naia Renew
Eastman, the producer of sustainably sourced Naia cellulosic fibre introduced Naia Renew portfolio, 60% wood pulp and 40% certified recycled waste plastics. Explaining that it is made from cellulosic, hard-to-recycle materials that would otherwise be destined for landfills. "It can be produced at scale to deliver sustainability without compromise to the fashion world." Both a filament yarn and a staple fibre, the closed-loop process used for Naia Renew prioritises the safe and environmentally sound use of chemicals.
Main trends
Knitwear fabric favours bright colours in lightweight yarns. Some undyed and natural, others channel characters in children's tv for example, yellow with red bobbles, patterned or multicoloured patchwork.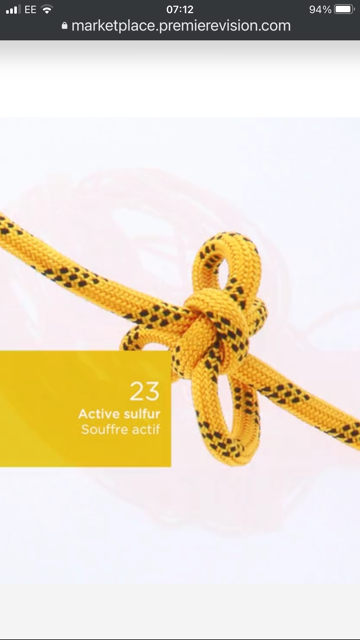 Menswear fabrics: woven classics disrupted and recoloured. Fine Merino, Linen, cotton, viscose summer checks and stripes. Next to skin knits.
Summer fabrics include lightweight wool, in bright ribboned tweeds and jersey, light and transparent styles in Linen; Rustics in hemp and ramie; upcycled materials and so-called virtuous fabrics: Tencel, BCI (better cotton initiative) cotton, Merino wool, European Linen, eco viscose in particular Lenzing's EcoVero, using much less energy and cutting out harmful chemicals.
Digital advances in 2020 have taken a step forward which will shape trade from now on. All-digital fairs are not likely to supplant the physical cues of sight and the touch of the experienced fabric buyers. The face-to-face meeting is still the best adjunct to business it is agreed, identified as an indispensable element, but the current season shows it can be at a distance when necessary.
View more digital highlights from Premiere Vision Digital 2021
Responsible Fashion from Portugal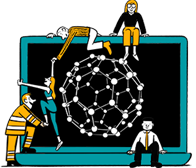 Business intelligence for the fibre, textiles and apparel industries: technologies, innovations, markets, investments, trade policy, sourcing, strategy...
Find out more