8th August 2016, Albstadt
Innovation keeps Mayer & Cie one step ahead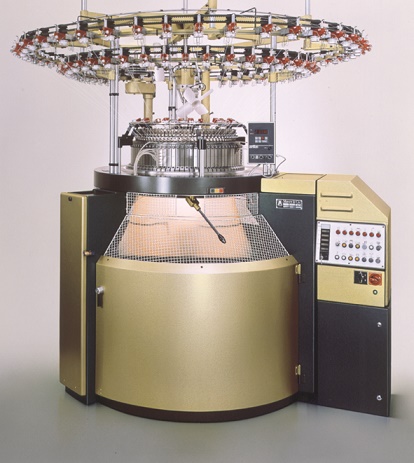 Mayer & Cie., the leading Albstadt, Germany based knitting machine manufacturer, has recently been praised with a Top 100 award, recognising the company's effort to pursue its innovation objectives. Other evidence of the company's commitment to continuing to increase its innovation capacity include its spinning-knitting machine, over 300 patents and registered designs, a succession of major developments for the entire industry, as well as longstanding loyal customers who are leaders in their respective markets.
The company says its main objective today is to "always be a step ahead" of the competition, a goal formulated by the company's late senior director Emil Mayer in 1971.
Investing in innovation
Since 1965 Mayer & Cie. has maintained its own research and development department at its Albstadt head office location. Year by year the company invests about 5% of its sales revenue in this area, which is above the industry average. About 7% of its employees work in development and design.
"In principle it is always a matter of offering machines that deliver even better performance and greater efficiency," commented Managing Director Benjamin Mayer. "Speeds, outages and waste are the key factors on which we are constantly working. Another important aspect is the energy efficiency of our products. And sustainability plays an increasingly important role, regardless of the market."
Central corporate value
Mayer & Cie. currently holds 320 patents and registered designs in its area of business, the oldest of which dates back to 1938. About 50 patent applications in recent years relate to the spinning and knitting technology alone. The most recent patent applied for was published in June. It was for the Fancy module, a process that is said to enable entirely new and unique patterns to be created on the Spinit, a spin-knit machine, which combines the spinning and the circular knitting processes.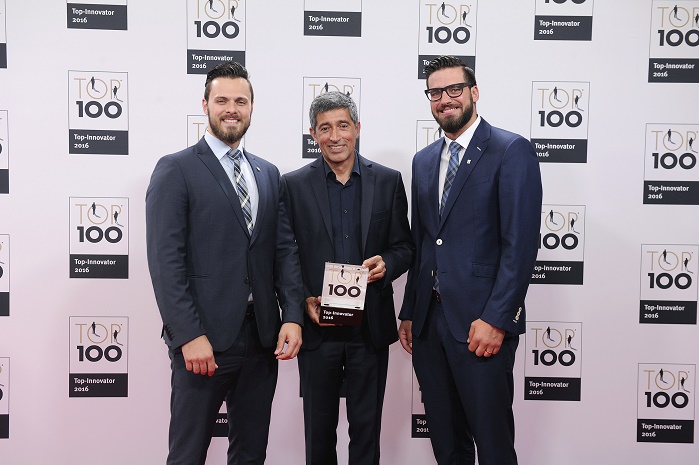 According to the manufacturer, these patents testify to the creative power that Mayer & Cie. sees as a central corporate value. Back in the early years, between 1905 and 1935, the inventor Johannes Mayer, who co-founded the firm, dedicated himself to technical improvement of the circular hosiery machines that the company initially manufactured. When he and his son Emil Mayer decided in 1935 to develop and manufacture circular knitting machines of their own, it took them only three years to go into series production.
"With the electromagnetic pattern machine in 1971 or electronic single needle selection in 1983, Mayer & Cie. was likewise, in keeping with Emil Mayer's guiding principle, at least a step ahead of the competition," says the company.
New developments
"To be innovative means to be persistent," commented Benjamin Mayer. "It also requires courage. There is always a risk that the development expenditure will end up not being worthwhile. Along with great successes such as the OVJA 36 or the Relanit machines there have, of course, been blind alleys."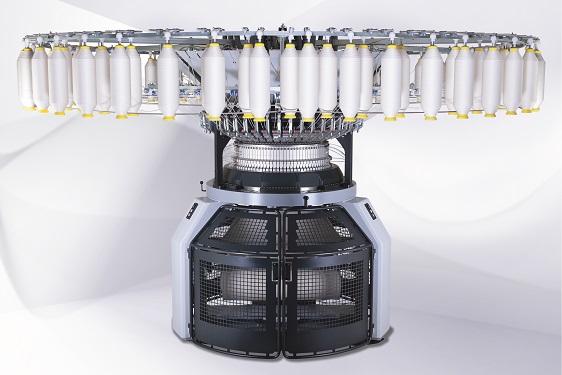 Fears of that kind led to the spinitsystems spinning and knitting technology being put to the test. In the course of Mayer & Cie.'s scheduled insolvency in 2009 niche machines were eliminated from the product range. The spinning and knitting project was not axed due to the prospect of being able to exhibit a prototype at the 2011 ITMA. In 2015 MCT exhibited the production ready model, together with a totally new approach to producing knitted fabric.
"Not every new development may prove to be a success, but we still benefit to some extent," Benjamin Mayer says. "Many a customer prefers to buy from the most innovative rather than from the lowest-cost manufacturer. We noticed this effect after the 2011 ITMA, for example, especially among our Indian customers."
Sustainable future
Today, the founder's grandsons Benjamin, Marcus and Sebastian Mayer, the fourth generation of the family firm's owners, are investing not only in the development of circular knitting technology but also in a start-up company that deals mainly in smart energy management.
An important feature of the solution developed by the start-up, GridSystronic Energy, is the possibility of connecting plant and machinery of all kinds and of servicing and maintaining them remotely.
Further reading
Mayer & Cie. receives Top 100 Award for its spin-knit technology
A true game changer: Interview with Michael A. Tuschak and Dr Wolfgang Bauer, of Mayer & Cie.
This article is also appears in...