Interviews
Eurojersey: sustainability as driving force
Founded in 1960, Eurojersey represents the Made in Italy style and creativity in warp knit fabrics.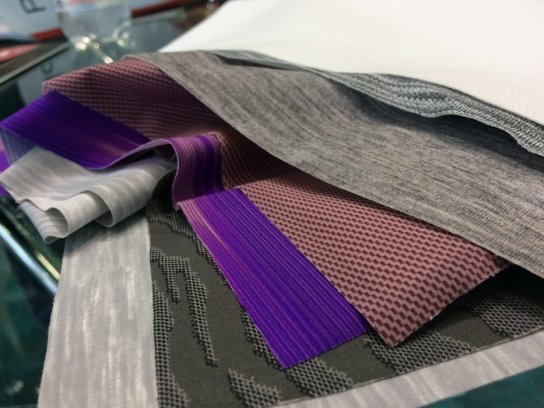 3rd April 2019
Knitting Industry
| Munich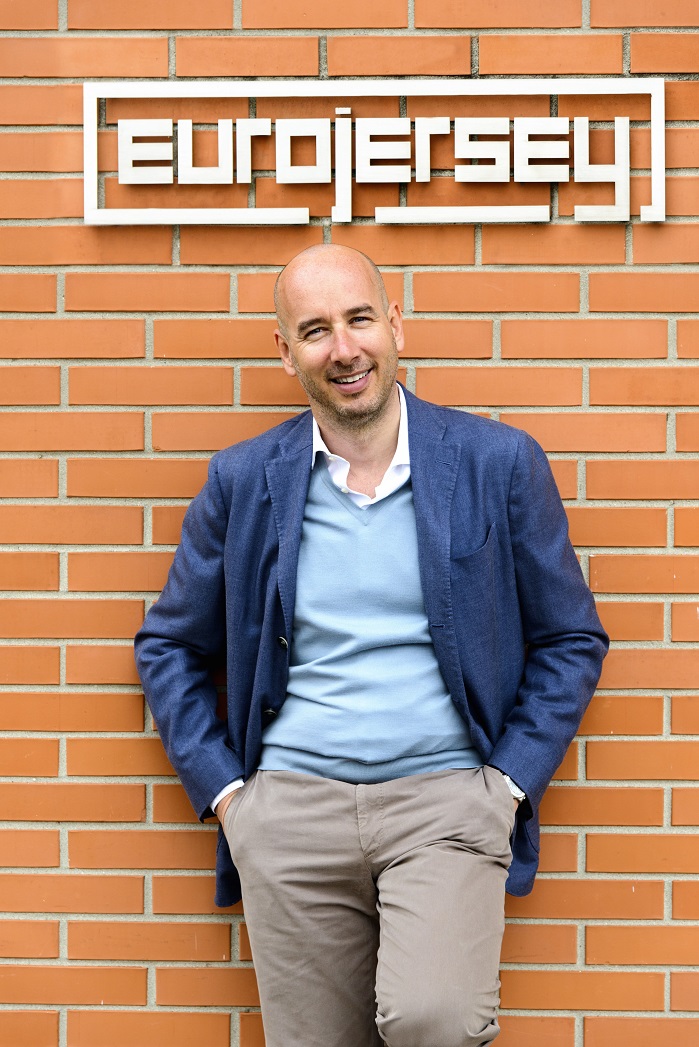 Founded in 1960, Eurojersey represents the Made in Italy style and creativity in warp knit fabrics. Through its Sensitive Fabrics portfolio, it is well established with major brands for sportswear, swimwear, intimate apparel and ready-to-wear.
Eurojersey began to market its Sensitive Fabrics products for the sports applications in 2005, which was followed by the launch of Sensitive Sculpt, a technical fabric specially designed for the shapewear, sportswear and swimwear sectors, in 2015. In recent years, the manufacturer continued adding new technologies onto Sensitive Fabrics, such as bonding technology with merino wool, membranes and exclusive prints with bioceramics.
At this year's ISPO trade fair, Eurojersey launched its new 2019 advertising campaign Free the Form. In addition to the latest Sensitive Fabrics collection, the company also presented its new Absolute Move collection of Sensitive Fabrics for sports bras powered by Lycra Sport technology. The company highlighted some of the key manufacturing technologies that created the collection's unique surfaces, such as the new punch out fabrics with contract layers, fabrics enriched with functional membranes and bonded fabrics.
The company says its success is underpinned by a business strategy that combines innovation and constant attention to quality with the sustainable development of large-scale production. In 2007, it launched the SensitivEcoSystem project programme to promote the eco-sustainable quality of Sensitive Fabrics production.
Knitting Industry spoke to Andrea Crespi, Managing Director, Eurojersey, about the company's recent developments in the field of sustainability and future objectives.
What does sustainability mean to you? What are some of the company's latest achievements in this area?
Andrea Crespi: This year, we actually expect to become the first textiles company with the EU Product Environmental Footprint (PEF) accreditation. Unlike other companies that are only now jumping on the bandwagon of environmental sustainability trend, promoting their recycling efforts and green production – we've been doing it for years, focusing our efforts on making our manufacturing processes more efficient and clean as part of our company's vision and brand identity.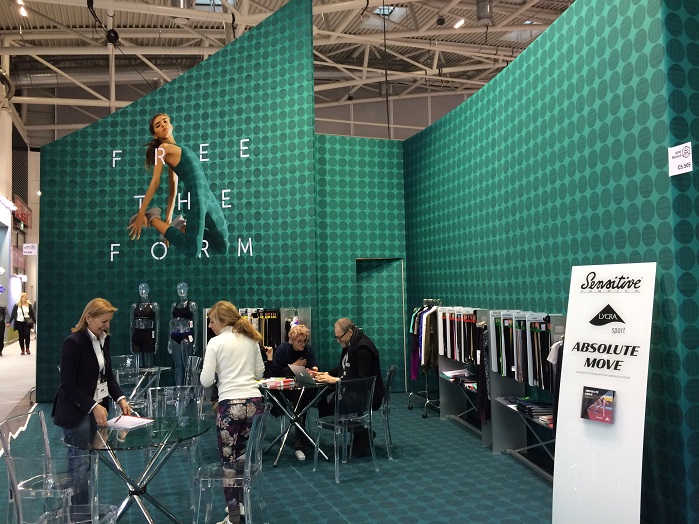 Eurojersey launching its new 2019 advertising campaign at ISPO 2019. © Knitting Industry
We truly believe that sustainability is how you do things and thanks to the new legislation, with the new PEF declaration that we expect to be ready sometime within the next three months, we will be able to declare the carbon footprint and the environmental cost of every single metre of our fabric, and let customers be aware of our environmental impact.
This is an important step for us, because we believe that you need that independent accreditation system that would be able to attest to your efforts and provide an indication of how successful they are. This is a big milestone for the company, showing what steps we are making through investments and the know-how to improve on every year. We are honoured to be making an important statement, reflecting on the last 10 years of dedicated work in this area.
Are you referring to the SensitivEcoSystem programme?
AC: We launched the SensitivEcoSystem project back in 2007 to better manage the impact of our production. We are attentive to environmental issues, and thanks to an all-vertical production chain, Eurojersey manages to control the entire manufacturing process to the benefit of the local economy and the environment.
It is important to remember that sustainability today is more than just chemical management. Sustainability should be economic, ethical and social. As part of our project, have run a number of activities designed to achieve better performance and benefit the community. This includes our work with WWF Italia with a focus on water as our planetary resource, which takes the form of multiple activities, such as the calculation of the water footprint of Sensitive Fabrics, the problem of plastic in seawater and a campaign to increase the awareness of sustainable fishing and the protection of sharks with the #SafeSharks Project, as indicators of healthy sea eco-systems.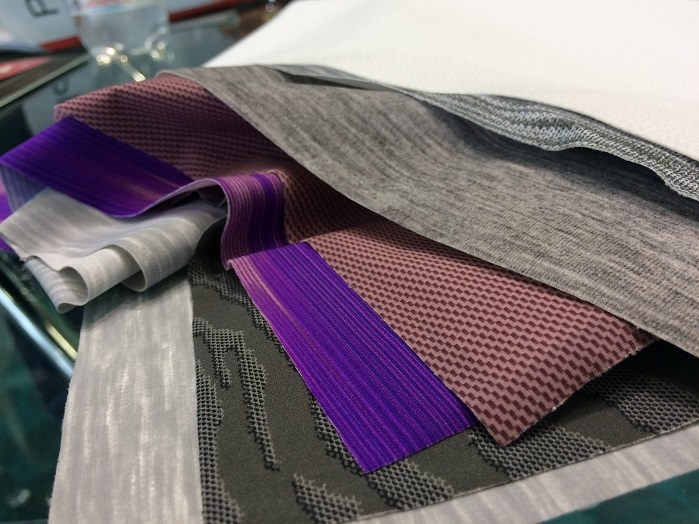 Eurojersey highlighted some of the key manufacturing technologies at ISPO this year. © Knitting Industry
Moreover, inside the company we have several activities in terms of social responsibility, such as our new canteen with food coming from our local community, and running group at Eurojersey gym among our employees to support the Italian Sclerosis Multipla Association.
Is it important to communicate these efforts to the brands that you work with?
AC: We think it is not only important but it's a must. Today, marketing playing an increasingly important role in the decision-making process in our industry. You have to inform and educate people and raise awareness about what you are doing and how it sets you apart from other competitors.
Also, we think the industry, especially the Italian one, should make efforts to promote 'how we do' things, rather than 'what we do', because at the moment we have many sector players talking about what they have to offer in terms of their 'green' product, but if you are really paying attention, you should be trying to understand how these things are made.
What are the main markets right now?
AC: Sportswear and ready-to-wear markets at the moment are the ones that we see a lot of demand from, which is understandable – the modern trend suggests the consumer desires a garment that is elegant, but comfortable, as well as functional and high-performance. So, we would say we are offering the right product at the right time and at the right place. Our tradition, our know-how and the identity of our fabrics is very Italian, but more than 85% of our products are exported to countries like Germany and France in Europe, but also the US and Asia. The quality of our products is well recognised around the world.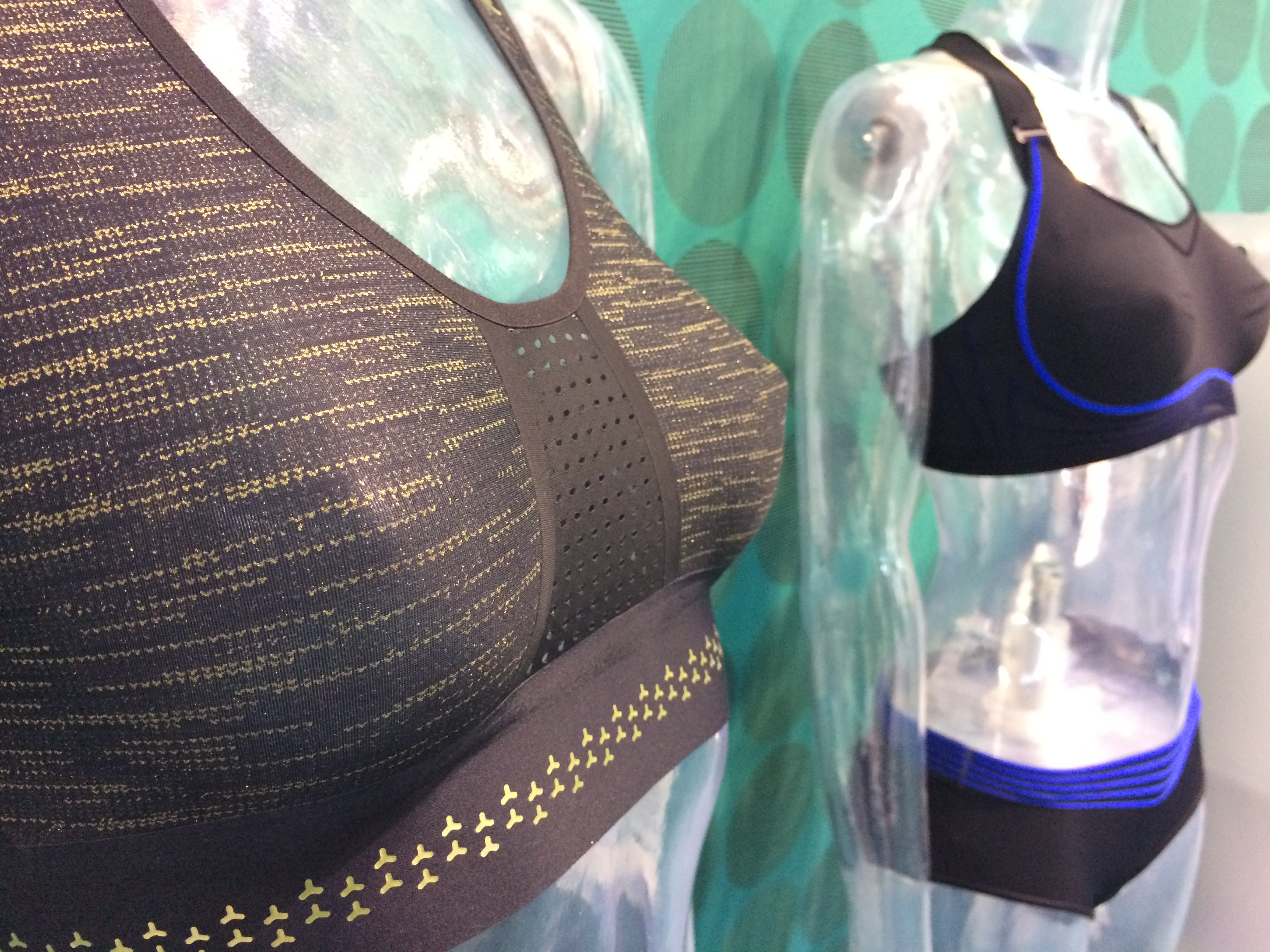 Eurojersey presented its new Absolute Move collection of Sensitive Fabrics for sports bras powered by Lycra Sport technology. © Knitting Industry
Swimwear globally we believe is suffering from the identity crisis. We think that the problem is that you have many companies concerned with the production costs that are doing something very similar, which results in large quantities of products – unwanted by the market. And this is where people have to be very careful, because in order to become more sustainable as an industry, we have to learn to consume less and to consume better.
How has the show been working out for you?
AC: As sportswear is becoming so important, ISPO is a good place to be. It is a good opportunity to connect with people that we still don't know and don't work with, but also to meet our existing customers that come to shows like Première Vision. This is a chance for us to show our way of approaching the sportswear business.
Further reading
Classic performance meets innovative surface design at Eurojersey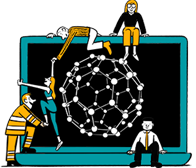 Business intelligence for the fibre, textiles and apparel industries: technologies, innovations, markets, investments, trade policy, sourcing, strategy...
Find out more