Interviews
Interview with Benjamin Mayer, Managing Director of Mayer & Cie.
Talking Heads is a new KnittingIndustry.com column, which features exclusive interviews with the industry's movers and shakers.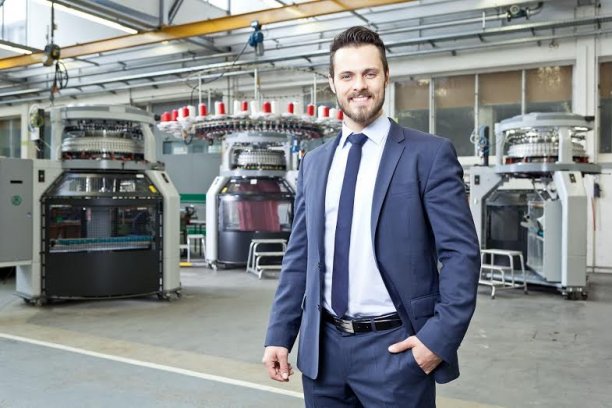 17th August 2015
Knitting Industry
| Albstadt
Talking Heads is a new KnittingIndustry.com column, which features exclusive interviews with the industry's movers and shakers. In this edition of Talking Heads we interviewed Benjamin Mayer (BM), Managing Director of Mayer & Cie., the leading German circular knitting machine manufacturer.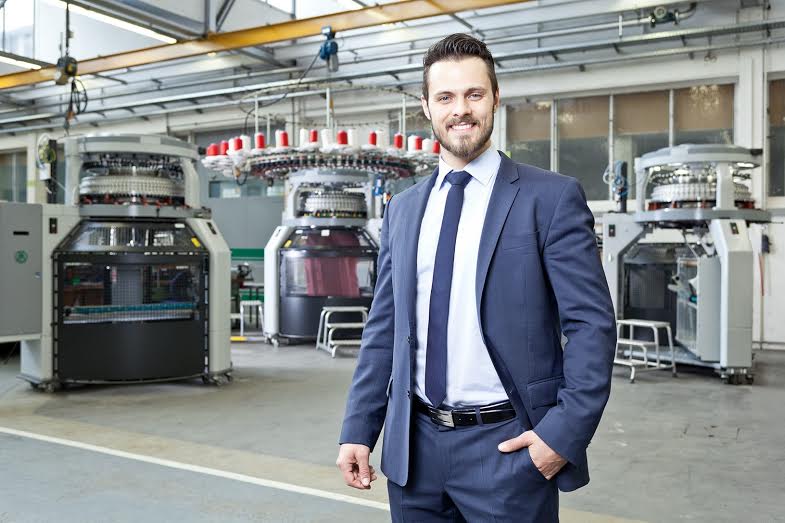 KI: In May this year Mayer & Cie. announced expansion plans at its German, Czech Republic and China manufacturing sites. Can you tell us a bit about what this involves, what benefits will this bring to the business and when can we expect completion of your plans?
BM: We focus on two things in Germany, our Headquarters and biggest plant.
Germany
Investments in tool machinery to expand and modernise our existing machine park for producing cams, cam boxes, yarn feeders, cylinders and frame parts. This is very important for us because in comparison to most of our competitors we produce all the important parts for all our machines by our own and 100% in Germany. Benefits are faster and more flexible production opportunities and a bigger capacity. This is an ongoing process but we want to finish most of the investments within the next three years.
Energy project. We are investing in new cooling and heating systems, in isolation of buildings and water pipes in order to save a lot of energy in the future. The final step is to install a block heat and power plant to generate all the energy we need by our own and even supply the rest of the energy into the public grid. Target is to finish in 2017 and save 30% of the energy in comparison to 2013.
Czech Republic
We are building a new plant with 5,000m2 that is 1.5 times bigger than our existing plant. The target is to finish in May 2016 and move in June. With that construction we want to increase our assembling capacity in Czech Republic up to 600 machines and knitting heads for China (knitting head gets assembled in China on locally sources frames).
600 machines will be about 40% of the overall output of Mayer & Cie. In the future almost every S4 and D4 machine, as well as other components will be assembled in Czech Republic, of course, with the well known Mayer quality. The Czech facility will also be more representative and allows us to plan an ideal and fast material flow through the company. The new building will also be our property, as the old one is only rented.
China
We already moved into a bigger plant with about 1500 m2, which is more than twice the space we had in the beginning. In China we assemble our MSC and since this year also the MDC model, which were specially created for the local Chinese market, but that doesn't mean that we are not thinking about exporting that machine in future to chosen price sensitive markets. We started to assemble the MSC in 2012 with our knitting head principle that I already explained. So far we have been very successful in China what forced us to increase our capacity in our Chinese plant. Now we have enough space to go for up to 300 machines per year from 2017 on, what would de double the production of this year. The benefit of the local production is, of course, the price and also saving the import taxes for completed machines in the biggest textile market in the world.
KI: In April, Mayer & Cie. took part in the VDMA's German Technology meets Iranian Textile and Carpet conference and B2B event in the Iranian capital of Teheran. What potential do you see in this market and for which Mayer & Cie. products? Which other markets look promising for the company?
BM: Iran has a big potential because the companies want to invest in new machinery and it looks like they prefer German technology. In my opinion as soon as the market opens we see a big potential for new orders (about 50 machines per year). With our local agency Iranstrick we have a very good and powerful partner so we see ourselves well prepared, the rest is politics. Talking about other markets we see South East Asia as the most interesting one. Of course, also Sub-Saharan Africa will come up in the next years, but I think they still need a little time.
KI: Mayer & Cie. recently announced that it would show its revolutionary spin-knit technology at ITMA 2015 in Milan in November. What is the real market potential for this technology?
BM: Because it is a brand new technology, nobody can say what the real potential is. Talking with customers, everybody is very interested, but buying is another thing. We at Mayer are convinced about the technology and the advantages it brings to the customers. Less production costs, less space, a different product for additional applications and so on.
We also think that the first customers will not be the classical knitting customers, but more the spinners and vertical companies. After 10 years of R&D we now want to make the next step and go in to marketing and sales. We already hired a highly experienced employee who knows spinning and knitting and also is a salesman. For more information you are welcome to visit us at ITMA.
KI: Apart from spin-knit technology what other Mayer & Cie. technologies will be the must see developments at ITMA?
BM: We have four other machines, which are all focused on increasing the productivity of our customers. More productivity means lower production costs and higher margins. In detail, we have two high speed machines: a new single jersey machine Relanit 3.2 HS and a mattress ticking machine OVJA 1.6 EM HS (HS is high speed). Beside that, we will show a high feeder interlock machine and a Relanit 3.2 Striper version what will be the fastest striper machine in the market.
KI: As part of the new generation of Mayer family owner/managers, what is your vision for your company? For example, where do you see the business in 5 years time?
BM: Actually, right now we are working on our vision and plans for 2020 and we will be finished soon. Right now it would be too early to talk about detailed plans and of course most of our targets we will keep in the company. But, of course, it is correct that the change into the 4th generation is now completed and none of us (my cousin, my brother and myself) joined the company for doing a nine to five job. We are highly motivated to improve Mayer & Cie. and its products day by day and we are convinced that we have the set-up, the knowhow and, of course, the people to be the benchmark in circular knitting now and in the future.
Further reading
Great interest from Iran for Mayer & Cie
Mayer & Cie to launch spin-knit machine and other new developments at ITMA 2015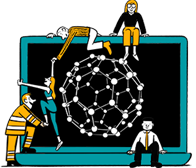 Business intelligence for the fibre, textiles and apparel industries: technologies, innovations, markets, investments, trade policy, sourcing, strategy...
Find out more