Interviews
Shima Seiki's Ikuto Umeda on being a technology leader and the digitalisation of China's knitwear manufacturing industry
At last month's ITMA Asia + CITME in Shanghai, Knitting Industry spoke to Mr Ikuto Umeda, Director of Sales Headquarters at Shima Seiki.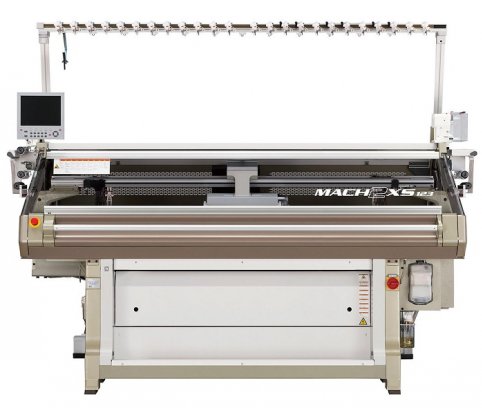 30th November 2018
Knitting Industry
| Shanghai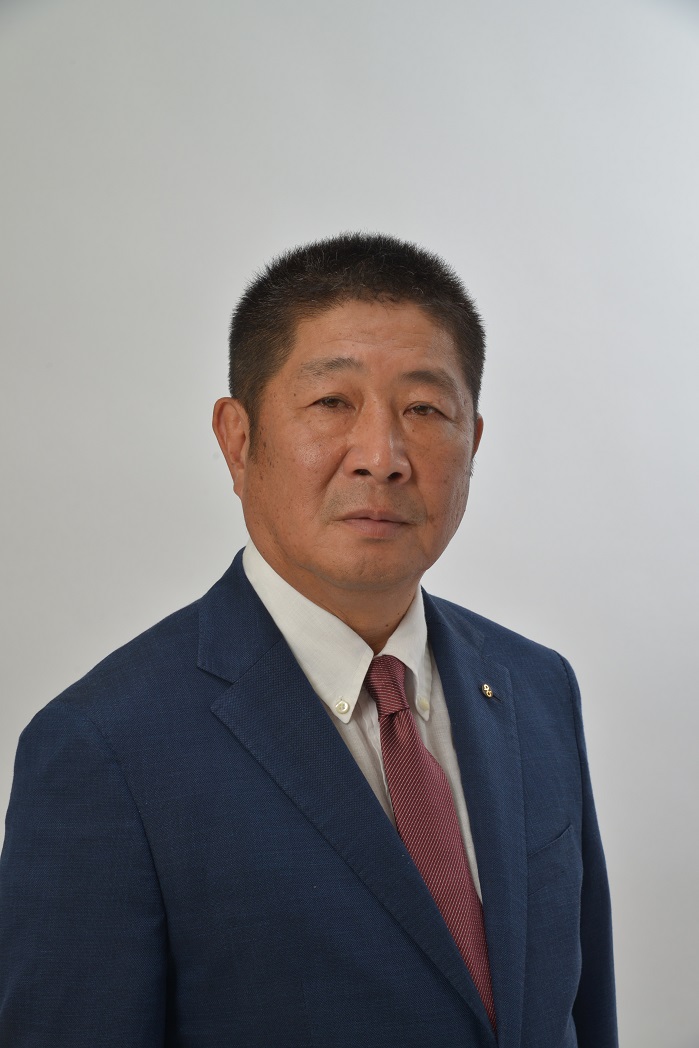 As a knitwear exporting country, China is still a giant, but is smaller than it once was, with some production recently moving to countries like Vietnam and Bangladesh and even parts of Africa. China, with its huge population of 1.37 billion, had been the epicentre of the world's knitwear exporting industry for decades with its enormous labour pool and low labour costs, but now rising labour costs and labour shortages have, and are still changing significantly.
The situation in China's domestic manufacturing industry is quite different, however. With consumers wielding real spending power with domestic fashion brands, China has to find ways to satisfy demand. At last month's ITMA Asia + CITME in Shanghai, Knitting Industry spoke to Mr Ikuto Umeda, Director of Sales Headquarters at Shima Seiki Mfg. Ltd., the man responsible for, amongst other things, sales of Shima Seiki machines in China.
Adopting Industry 4.0
"With rising living standards and booming demand, China's domestic needs in terms of knitwear and other apparel cannot be met conventionally. Production needs to change, and China has to deal with it. China has to adopt Industry 4.0," Mr Umeda opened.
Digitalisation and automation were accordingly the key message at ITMA Asia + CITME, which hosted over 1600 exhibitors and attracted around 100,000 visitors, many of whom flocked to see Shima's Total Fashion System.
Digitalisation
The Japanese company's solution is a complete digital system which aims to maximise profits while achieving zero inventory loss, zero leftover stock, zero lost sales opportunity and most importantly zero waste through smart, speedy and sustainable production.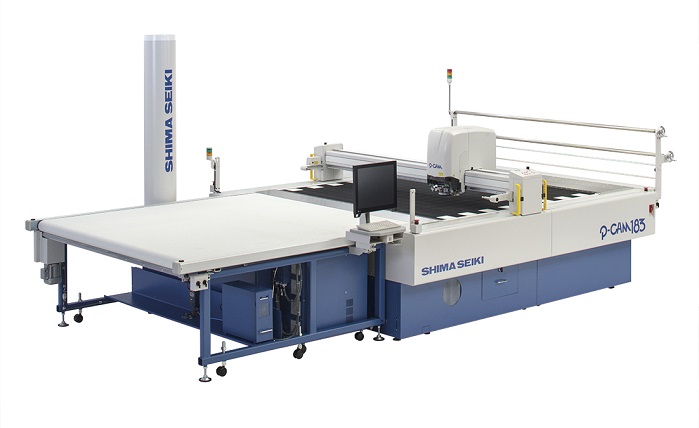 The concept started off as the Total Knitting System in the 1980s and was then extended into other areas of fashion and textiles via the company's P-CAM cutting and SIP printing technologies, emerging as the fully-fledged Total Fashion System only in recent years.
Automation
The automation part of the Total Fashion System comes in the shape of the company's WHOLEGARMENT knitting technology, a pioneering seam free knitting solution, which is now gaining real traction in the Chinese domestic market. Ikuto Umeda explains:
"Our solution for automation is of course our WHOLEGARMENT knitting technology, which many people in our industry already know well. Garment make-up, including neck linking is difficult in China as labour costs have risen and there is now a shortage of labour. This has increased the need for automation and therefore we have been selling our flagship MACH2XS and MACH2S WHOLEGARMENT machines in significant numbers over the past three years in China."
Sustainability
According to Mr Umeda, Shima's Total Fashion System is the only complete sustainable digitalisation solution that can meet China's needs. "For exports, China has now reduced its capacity with the China +1 countries plus Bangladesh growing as knitwear suppliers. But domestic demand in China is huge – with the country's rising standard of living and the aspirations of the young generation demand is so high that it cannot be met conventionally."
"As I said earlier, production needs to change. China has its own fast fashion brands which are booming, and to satisfy them, the industry has to adopt Industry 4.0. Our zero-waste solution offers significant cost reduction and IT based production management systems like our Shima KnitPLM are essential for manufacturing efficiency."
Mr Umeda believes that, even if large scale production returns to traditional manufacturing centres like Europe and the USA, it will have to be automated and digitalised.
"Reducing yarn waste in knitwear production is one of the advantages of WHOLEGARMENT knitting but zero or low waste is not the only solution. What about the waste that is created when garments do not sell?"
"Highly realistic simulation capability on APEX3 allows virtual sampling which minimises the impact the sample-making process has on manufacturing, both in terms of time and cost. With our new manufacturing model, the production cycle can be shortened to such an extent that on-demand production is possible without being limited to seasonal cycles. This allows the product planning stage to be extended to allow more accurate analysis of consumer demand and this drastically reduces waste because the manufacturer doesn't make what the market doesn't want."
Importance of patents
As a technology leader, Mr Umeda stresses the importance of patents for Shima Seiki and more importantly the company's commitment and right to enforce its patents to protect its cutting-edge knitting technologies from some unscrupulous copycat manufacturers in Asia. The company owns around 5000 patents worldwide, around 2000 of which cover its WHOLEGARMENT technology.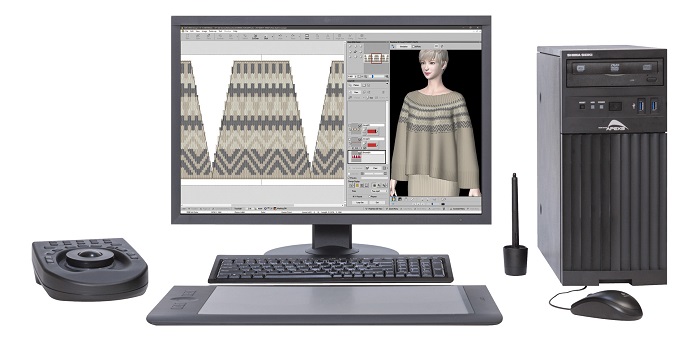 Shima's patent portfolio covers not only knitting machines but also knitting techniques and systems. For example, in conventional WHOLEGARMENT knitting, where the garment is knitted by combining three tubes side by side (sleeve, body, sleeve), Shima has many patents covering shoulder bind-off, neck bind-off and neckline knitting techniques for a variety of neckline styles.
Also protected by worldwide patents are multiple pocket style techniques, gusseting techniques for underarm engineering for fit, as well as numerous set-up techniques for commencing knitting.
Shima also has global patents covering unconventional WHOLEGARMENT knitting. For example, the method of knitting a garment on its side from cuff to cuff is also covered by multiple patents. These include patents covering cuff bind-off, cuff set-up, side bind-off and side set-up techniques.
On patents, Mr Umeda is very clear and very firm. "We will and do enforce our patents. We must protect the technologies we have spent many decades developing and most importantly we must protect our customers who use our WHOLEGARMENT technology."
Knitifying the World
Ikuto Umeda goes on to talk about Shima Seiki's technical textiles business – the company has sold a lot of machines into the shoe-upper sector and other non-fashion segments in recent years, not just WHOLEGARMENT technology but also technologies such as the company's SVR hybrid inlay technology.
He talks about 'Knitifying the World', where products made using traditional manufacturing methods will in future be made using 3D knitting using the company's flat knitting technology. There are many examples of Knitifying on display at the Shima booth ranging from luggage and handbags to suspension fabrics for chairs to wearable computing and heated garments.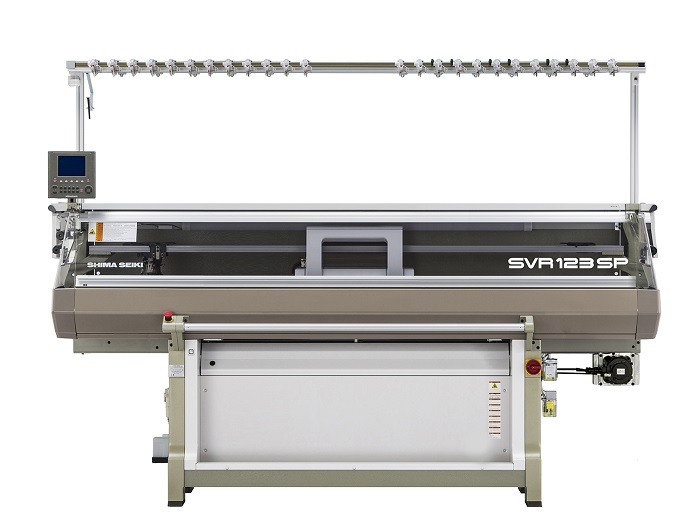 "We are planning to expand our 'non-fashion' division to realise our goal of Knitifying the World with our technology," Mr Umeda states. On the question of what will be the next 'killer application' in technical textiles, he comments: "Wearable technology will be an important area of application, especially when applied to the automotive industry. Of course, composites are also possible, especially using our hybrid inlay knitting technology using special yarns such as carbon fibres."
Made in Japan
Our final question for Ikuto Umeda relates to manufacturing machines in China – all of Shima's competitors do it to a greater or lesser extent, but not the Japanese company. Mr Umeda concludes: "There are of course tariff issues between Japan and China which would make manufacturing there difficult, but the real issue is that we make cutting edge technology and while we make cutting edge technology it will and must continue to be Made in Japan."
Further reading
Battle to automate China's domestic knitwear manufacturers
Shima Seiki's Total Fashion System takes centre stage in Shanghai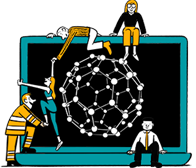 Business intelligence for the fibre, textiles and apparel industries: technologies, innovations, markets, investments, trade policy, sourcing, strategy...
Find out more