Interviews
TALKING HEADS: Interview with Andreas Schellhammer, CEO of Stoll
Talking Heads is a brand new Knittingindustry.com column, which features exclusive interviews with the industry's movers and shakers.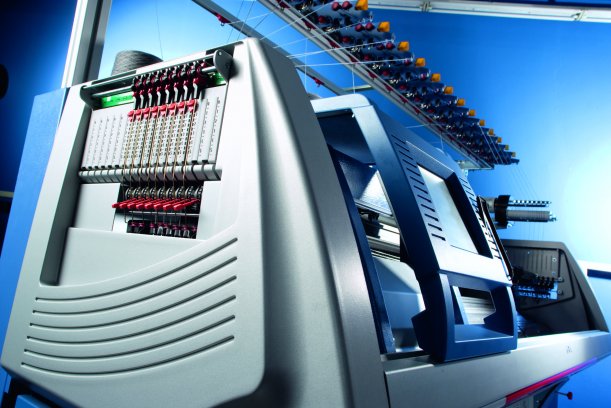 1st May 2015
Knitting Industry
| Reutlingen
Talking Heads is a brand new Knittingindustry.com column, which features exclusive interviews with the industry's movers and shakers. In this Talking Heads we interview Mr. Andreas Schellhammer (AS), CEO of leading German flat knitting machine builder H. Stoll GmbH & Co. KG.
KI: How was 2014 for your business and what are the prospects for your business in 2015?
AS: We expected 2014 to be a difficult year. Ongoing consolidation in the market and a strong Euro didn`t make things easier. However, we did see changes towards the end of the year so that overall results were slightly better than expected.
This year we are seeing positive signals in certain markets and there is potential for growth. We have identified two trends in 2015, which are affecting our business positively.
The first is that due to maturation in the market we see priorities of our customers' requirements changing. We understand that speed, flexibility and efficiency in the overall value chain are becoming more important for the economic success of our customers.
We also see that our customer base is becoming more diverse. We now have customers making everything from basic fashion to high-tech textiles and everything in between. Each customer has his unique needs which we strive to fulfill. Topics like "Industry 4.0" - a collective term for technologies and concepts of value chain organization - and sustainability are coming to the fore and therefore customers are looking for greater support.
KI: Which are currently your best selling products and which are your best markets?
AS: In terms of volume our best-selling machines are the highly flexible CMS502 HP and CMS530 HP ranges. They currently are selling well in China, Hong Kong and Bangladesh. Also Turkey, Italy and India have been developing well and we see noteworthy potential in other South East Asian markets.
On the premium side we are also quite happy with our latest ADF technology and our Knit & Wear seamless knitwear technology. The unique advantages of these machine ranges are especially creating success in Europe, including UK, Korea and Japan.
KI: As the industry waits in anticipation for the ITMA 2015 in Milan in November, can you give some insight into what it can expect from your company by way of new products/services?
AS: The economic success of our customers has always been our guiding principle. At ITMA 2015 in Milan we will show solutions, which again will bring significant advancement in this regard.
Prominent will be our new ADF flat knitting technology and there will be more developments including 'new members of the ADF family' on show. We will demonstrate their unique benefits which offer new possibilities and horizons to our customers.
Responsiveness and flexibility will be the other prominent theme at ITMA 2015. We will present new software solutions for greater efficiency in the value chain, which are going to result in a new level of differentiation for our customers.
To complement those topics our sections "Fashion & Technology" and "Technical Textiles" will show samples of the latest developments, which highlight the extensive possibilities and unique strengths of our knitting technology for various industries.
KI: What do you see as the most important market trends at the moment that affect your business?
AS: Certainly cost pressure is an ongoing trend for our industry. More and more however we see that our customers are looking for new answers to this question. Considerations of total process cost, which include aspects like ease of programming, handling and maintenance as well as sustainability, are becoming more important.
Other important trends are individualization and supply chains simplification. Those create significant opportunities for flat knitting technology also in new industries. Flat knitted footwear probably is the most prominent of those examples at the moment. We are confident that there is even more potential for disruptive change and we want to partner with our customers on this journey
KI: Is there anything else you would like to bring to the attention of our readers?
AS: There will be much more to see at ITMA 2015 in Milan than I have mentioned above and readers should make sure they visit our booth. Expect more new developments from Stoll.
Further reading
Entrepreneurship at it's finest as London gets its first ever high-end fully-fashioned knitwear manufacturer
Stoll to exhibit weft insertion flat knitting machine at Techtextil
New Stoll CMS ADF-3 opens up new dimensions in knitting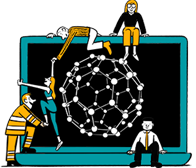 Business intelligence for the fibre, textiles and apparel industries: technologies, innovations, markets, investments, trade policy, sourcing, strategy...
Find out more