26th April 2017, Manchester
Knitting technology on show in Frankfurt
One of the biggest leading showcases of the latest solutions for technical textiles is getting ready to open its doors to visitors and exhibitors in Frankfurt, next month. Techtextil 2017, held concurrently with Texprocess, a show for the textile processing industry, will be held from 9-12 May, welcoming an international audience to an even bigger event featuring an extensive programme of complementary events, according to its organisers, Messe Frankfurt.
A number of knitting machinery specialists will present their latest developments promoting knitted applications in the field of technical textiles, including functional apparel, home fabrics, construction materials and automotive textiles.
Shima Seiki
Leading Japanese manufacturer of computerised flat knitting machinery, Shima Seiki presents its latest developments together with its Italian subsidiary Shima Seiki Italia S.p.A. On display will be Shima Seiki's line-up of advanced computer design systems and computerised flat knitting machines, including the new SVR123SP flat knitting machine that features an extra loop presser bed for a wider range of knitting techniques including inlay.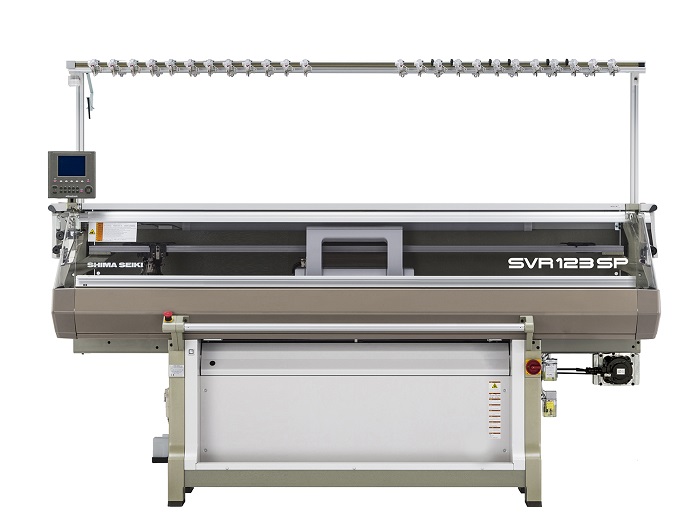 It has gained particular attention in knitted technical textiles with its capability to produce a hybrid knit-weave pattern by inserting yarn into existing knit fabric in a weave fashion. See more here – Shima Seiki to present latest technology at Techtextil 2017.
Mayer & Cie.
The knitting technology sector this year is well represented by German companies. Albstadt-based circular knitting machine manufacturer Mayer & Cie. will be present at the event again this year, however, it will not be exhibiting any machines. At the event the company will be promoting opportunities that circular knitting machines can offer, focusing on the members of the OVJA family – OVJA 1.6 EM HS and OVJA 1.6 EE, for example.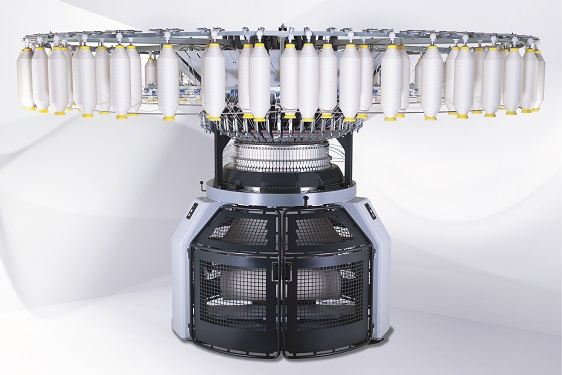 Other company's highlights will include the MCPE 2.4 machine for coloured all-over plush jacquard fabrics, and Relanit 0.8, which knits spun steel fibres or copper, steel and silver wire, glass fibre, carbon fibre or carbon – including in combination with cotton and synthetic yarns. Read more here – Mayer & Cie. to highlight circular knitting applications at Techtextil.
Groz-Beckert
Another Albstadt-based manufacturer, Groz-Beckert, a leading provider of industrial machine needles, precision parts and fine tools, will appear at the show with its high-quality needles and system parts for circular, warp and flat knitting segments.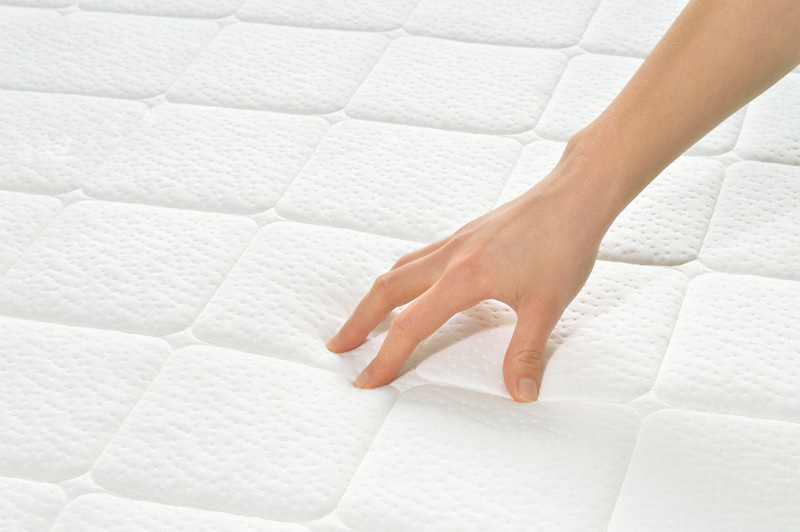 At the Techtextil 2017 in Frankfurt the company is looking forward to presenting a unique warp knitting machine equipped with a selection of different warp knitting modules. As well as providing detailed insight into the working method of the modules, the exclusive exhibit will offer space for discussion. Find out more here – Groz-Beckert to exhibit latest innovations for knitting at Techtextil.
Stoll
Another German company, Stoll, a long-established manufacturer of flat knitting machines, will be presenting designs and applications of its flat knitting technology at Techtextil. The new cluster concept for TT sport, TT med, TT home, and TT mobility will be unveiled, along with the new CMS 330 HP W flat knitting machine for TT sport, which is suitable for the manufacture of shoe uppers, orthopaedic supports, and textile accessories with complex shapes. See more here – Stoll to present modern flat knitting technologies at Techtextil.
Karl Mayer
Karl Mayer, an Obertshausen-based manufacturer of warp knitting machinery, will be participating in Techtextil with a focus on textile-reinforced concrete and functional clothing for the sports and athleisure sectors.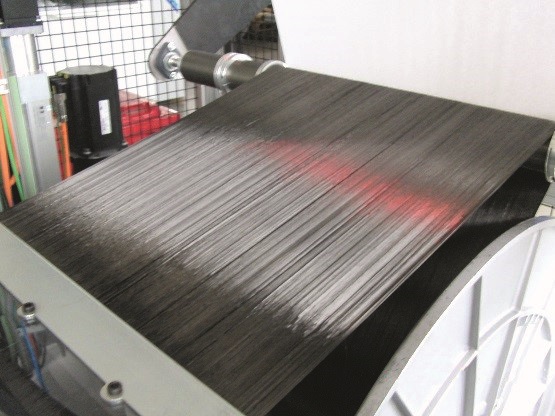 Karl Mayer Technische Textilien offers the RS MSUS-G weft-insertion warp knitting machine for producing the textiles that are used as an innovative way of reinforcing concrete. This high-speed raschel machine with weft insertion in line with the stitch courses can produce heavy carbon-fibre grids, which are used by members of TUDALIT e.V. Find more here – Karl Mayer to exhibit solutions for technical applications at Techtextil 2017.
Jakob Müller
Jakob Müller, a Swiss specialist in the technology for manufacturing of woven and knitted tapes and webbings, as well as technical textiles, printed narrow fabrics and winding machinery, will exhibit its latest technological solutions at the fair.
The company will present its COMEZ ACOTRONIC 8B/600 high-efficiency, electronic crochet knitting machine that employs compound needles for the production of a wide range of ribbons, technical and medical textiles, both elastic and non-elastic. Read more here – Jakob Müller to present latest solutions at Techtextil 2017.
Thank you for reading Knitting Industry!
Jana Bukolovska
Staff Correspondent
Billy Hunter is away
This article is also appears in...