31st January 2012, Leicester
Knitwear magnate in Sweater Shop revival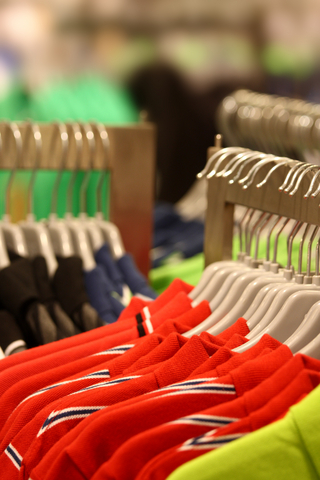 Early 1990s knitwear manufacturing and retailing success The Sweater Shop has been 'reborn' in the shape of a new venture headed by the man behind the original business. Jersey based millionaire Brian de Zille who made his fortune building up the Syston, Leicestershire based knitwear manufacturer, before selling it in 1995, is back in business.
De Zille recently set up a knitwear manufacturing unit in Thurmaston, Leicester and has launched a new brand, which has its first retail outlet in Peterborough, called 019 Sweater Shop. The 019 is said to be a reference to a racing number used by his family which has motor racing interests.
According to a report in the Leicester Mercury today 019 Sweater Shop has plans to open a further retail outlet at the Meadowhall shopping centre in Sheffield as well as an online store and a mail order business.
The new manufacturing business actually started off as a production unit for another venture called Seamless Technics which was set up to manufacture fire retardant knitted base layer clothing for F1 and other motor racing drivers. The business was recently wound up and the De Zille family decided to focus on fashion knitwear, a business they know only too well.
"This is a rebirth of manufacturing for us," Ben de Zille Butler, Operations Director of the company and grandson of Brian de Zille told the Leicester Mercury this morning.
"We are now looking at opening a flagship store in Sheffield, which was The Sweater Shop's primary location 25 years ago for testing the market when there were 68 shops around the UK."
"Our products are aimed at everybody, because although the market has changed, we still believe business is out there. We wanted to manufacture in Leicestershire, because the history of the business is in Leicestershire."
"The other upside is that we can manufacture to meet demand without lead times of several months - we can re-stock on a weekly basis," Mr de Zille Butler added.
Brian de Zille has also brought in Alan Hodges, who was involved in the original Sweater Shop business, as Development Director. Unlike the original Sweater Shop brightly colours 3D knitted and embroidered sweaters, the new business now manufactures knitwear ranging from traditional Aran sweaters to T-shirts and knitted dresses in a range of natural fibres.
019 Sweater Shop is thought to have invested around £1 million to date, including an investment in the latest Shima Seiki flat knitting machines. The company employs 10 people and is said to have the capacity to produce around 1750 pieces of knitwear per week.
Brian de Zille established the Sweater Shop retail chain in 1973, and sold it for £150 million in 1995, before moving to Jersey. The business folded a few years later.
"We're very happy with our new premises at Pinfold Industrial Park. Its location and transport connections make it ideal for our employees and logistics, plus the opportunities available here at the business park also provide us with room to grow," Alan Hodges told the Leicester Mercury.
Source: thisisleicestershire.co.uk
This article is also appears in...