12th February 2013, Lenzing
Lenzing Color Trends Autumn-Winter 2014/2015
Lenzing has released its Lenzing Color Trends Autumn-Winter 2014/2015. The 52 page image rich PDF version of Lenzing's colour forecasts with Pantone TPX referenced colour palettes can be downloaded below.
AUTUMN-WINTER 201402015
THE TIME IS NOW
Get moving. Turn your back on mediocrity. Push the boundaries even at the risk of failure.
This season is all about change. After a period of unease and longing for better days, we realize that we are no longer at a standstill.
We embrace generosity. Empathy is a driving force. And the interplay between knowledge and intuition will lay the path for new inventions. We wish to create iconic, timeless and narrative design that is a testament to a time when we finally acknowledged that the only endless resource is our creativity.
We are curious. We want to collaborate. We see the future in a brighter light. Stretch your imagination – the time is now!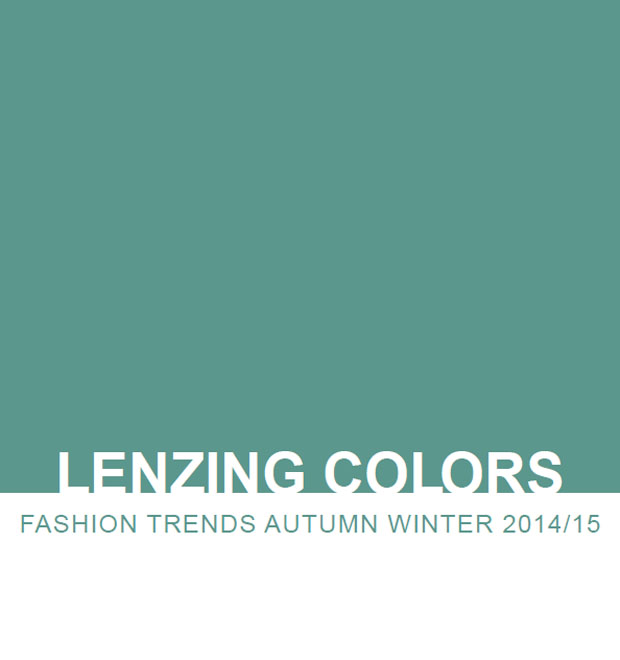 This article is also appears in...