Knitting technology will play a huge part in this summer's 2014 FIFA World Cup, which kicked off in Brazil last night. The technology behind the knitted shirts, shorts, socks and accessories worn by players and fans alike is obvious - but less evident is the knitting technology that goes into a new range of football boots with one piece flat knitted uppers.

The new boots from Nike are set to make a real impact and could even be used to score important goals in critical matches like the World Cup final. Which begs the question - who will score the winner in the final? Messi, Neymar, Ronaldo, Iniesta, Goetze, Magista, Mercurial?
For non-football fans, the first five are footballers and Magista and Mercurial are the new Nike football boots in question, which will be worn by some of the stars and went on sale as the tournament started. But if you think you might just see the occasional pair of these boots at the World Cup – then think again.
Last night's opener between Brazil and Croatia is a case in point. At least three players were wearing Nike's revolutionary flat knitted boots. Brazilian defenders Thiago Silva and David Luiz were kitted out in Magista in fluorescent green and international team mate Luiz Gustavo strutted his stuff in a 3-1 home win in Nike Mercurial Superfly in dazzling red.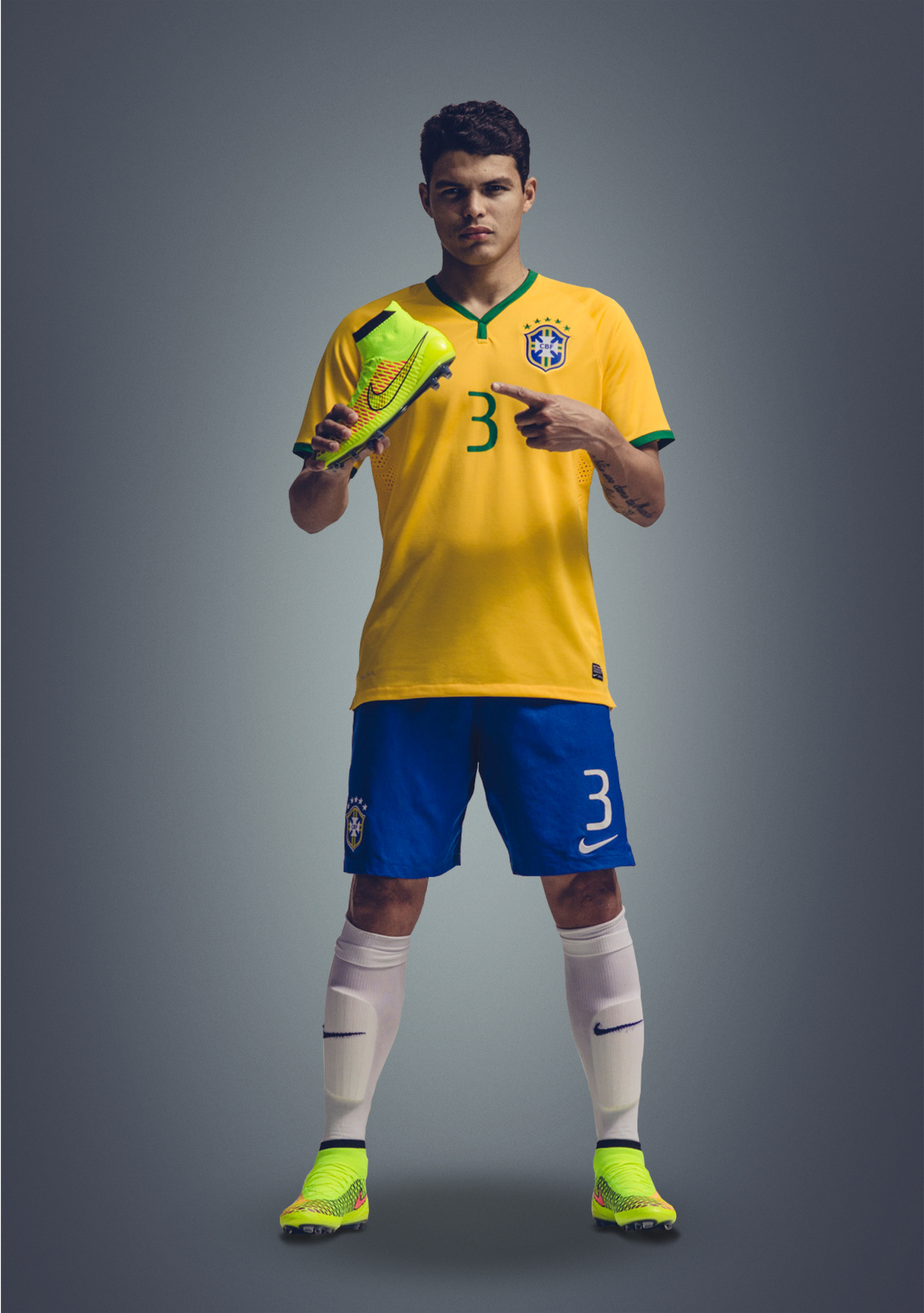 Brazil the hosts, are favourites to win the tournament as 32 nations compete at various venues around the country - the final will take place at the legendary Maracanã stadium in Rio De Janerio on Sunday July 13th 2014.
Flyknit technology
So, how did it come to be that top footballers are starting to switch from wearing leather boots to wearing boots with one piece knitted uppers?
In February 2012 Nike launched its now legendary Flyknit seamless running shoe with flat knitted uppers just before the London Olympics (See - Nike Flyknit: A seamlessly knitted running shoe) and in subsequent articles here on Knitting Industry, we revealed that the shoe uppers were produced on Stoll flat knitting machines.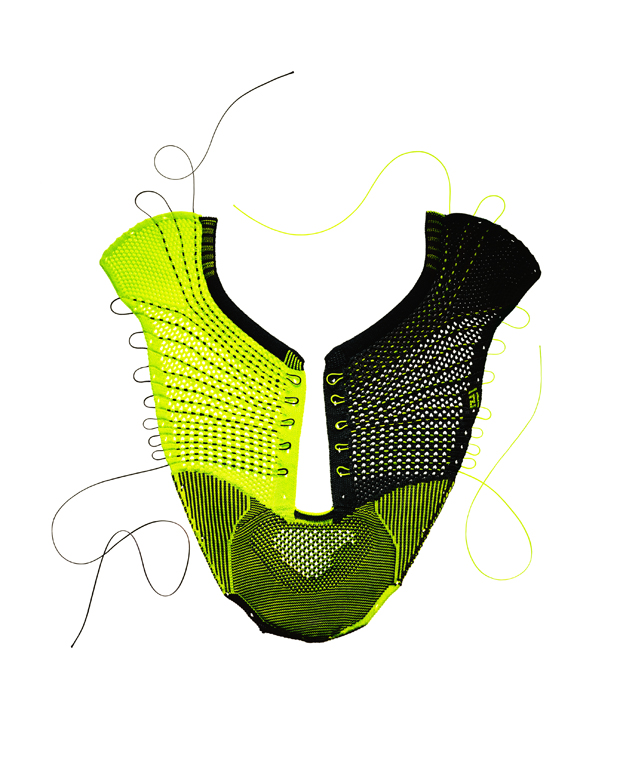 The shoe's seamless upper was revolutionary as it incorporated a combination of flechage (short row knitting), intarsia, jacquard, tuck stitches, stitch transfer techniques and other flat knitting techniques to impart shape and function.
Braids called Nike Flywire were inserted to provide loops for lacing as well support at the sides of the shoe. The whole concept was radical and had major performance, cost and eco implications for Nike and redefined the way sports footwear is made.
We said back then that Flyknit was one of the best examples of commercial exploitation of the potential of flat knitting to date and we were right – Nike has since brought out numerous Flyknit models and collections and taken the technology into footwear for basketball and now football – in a really big way.
Maracanã beckons
For nearly all bookmakers Brazil is the favourite to win this year's World Cup, followed by Argentina, Germany and Spain. The iconic stadium in Rio, which once held almost 200,000 fans, is scheduled to host a total of seven matches during the 2014 World Cup, including one quarter-final and the final. If the bookmakers get it right and we get an all South American final between Brazil and Argentina with Germany and Spain finishing in third and fourth places, then the chances are that there will be a number of players gracing the turf of the Maracanã in their knitted Nike Magista or Mercurial boots.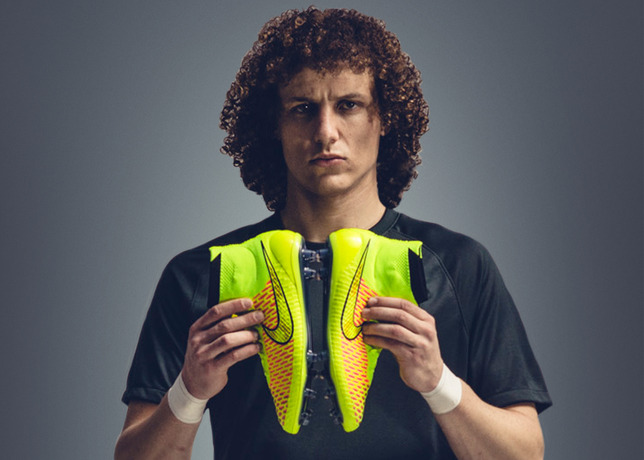 Stars promoting the Nike boots to date include Brazil's Neymar Junior and David Luiz, Real Madrid and Portugal's Cristiano Ronaldo, Germany's Mario Goetze, Spain and Brcelona star Andres Iniesta, Paris Saint-Germain and Brazil central defender Thiago Silva, Manchester United and England front man Wayne Rooney, and Sweden's Zlatan Ibrahimovic.
But it's not completely clear who will be wearing what at the tournament. What is clear though, is that this is a big deal. Nike's latest World Cup ad, featuring Real Madrid star Cristiano Ronaldo for example, was seen online by 78 million people in just four days before it went on television.
World Cup effect
This is a huge opportunity for Nike at this World Cup and it's really all about how many pairs of boots Nike can sell to the masses around the world after the tournament. According to organising body FIFA, the World Cup is the world's most widely viewed sporting event; an estimated 715.1 million people watched the final match of the 2006 World Cup in Germany and the 2010 event in South Africa was broadcast to 204 countries on 245 different channels.
There is even greater interest in the 2014 World Cup in Brazil which is widely recognised as 'the home of football', due to the massive and absolutely fanatical following the 'beautiful game' has there, the global success of its international side and the achievements of its legendary footballers like Pele, Rivelino, Jairzinho, Ronaldo, Falcao, Kaka, Zico, Roaldinho, Romario, Garrincha, Roberto Carlos and today's stars including Neymar Jr.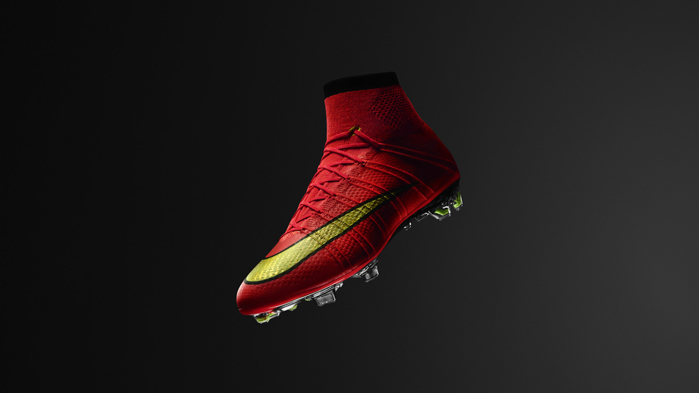 So the World Cup really is an ideal marketing opportunity for companies like Nike. The NPD Group, a global information company, has unveiled figures underlining the size of the lucrative global football market that includes football boots, kit and related equipment such as footballs, gloves and shin pads.
NPD's figures show the global football market has grown at a healthy rate of +4% on average per year since 2006 and it estimates that it will reach £10.1 billion (€12.5 billion) in 2014.
NPD data also shows that the football World Cup adds one full percentage point of growth to the global sports market compared to a year without the event. The 2014 World Cup should therefore make a contribution of £2.20 billion (€2.73 billion) to global sports turnover (£220.7 billion/€273 billion in 2012).
Now we know why Magista images were flashed around the advertising hoardings at football grounds at the tail end of last season's Barclays Premier League and other major football leagues and why the likes of Cristiano Ronaldo and Iniesta have been earning pots of money for promotional appearances and Nike internet and TV commercials.
Magista – changing football boots forever
In March this year Barcelona and Spain maestro Andrés Iniesta unveiled Nike's new Magista boot featuring a very distinctive silhouette and Nike Flyknit technology which has been engineered for football for the first time, allowing the foot to get closer to the ball and to deliver enhanced ball-feel and control.
Providing improved fit, touch and traction, the boot is designed for the needs of the creative playmaker. Born from four years of R&D in the Nike Sport Research Lab and with feedback from some of the world's best attacking playmakers, including Iniesta and German forward Mario Goetze, the Magista is designed 'to enable devastating creativity in a game where space is at a premium'.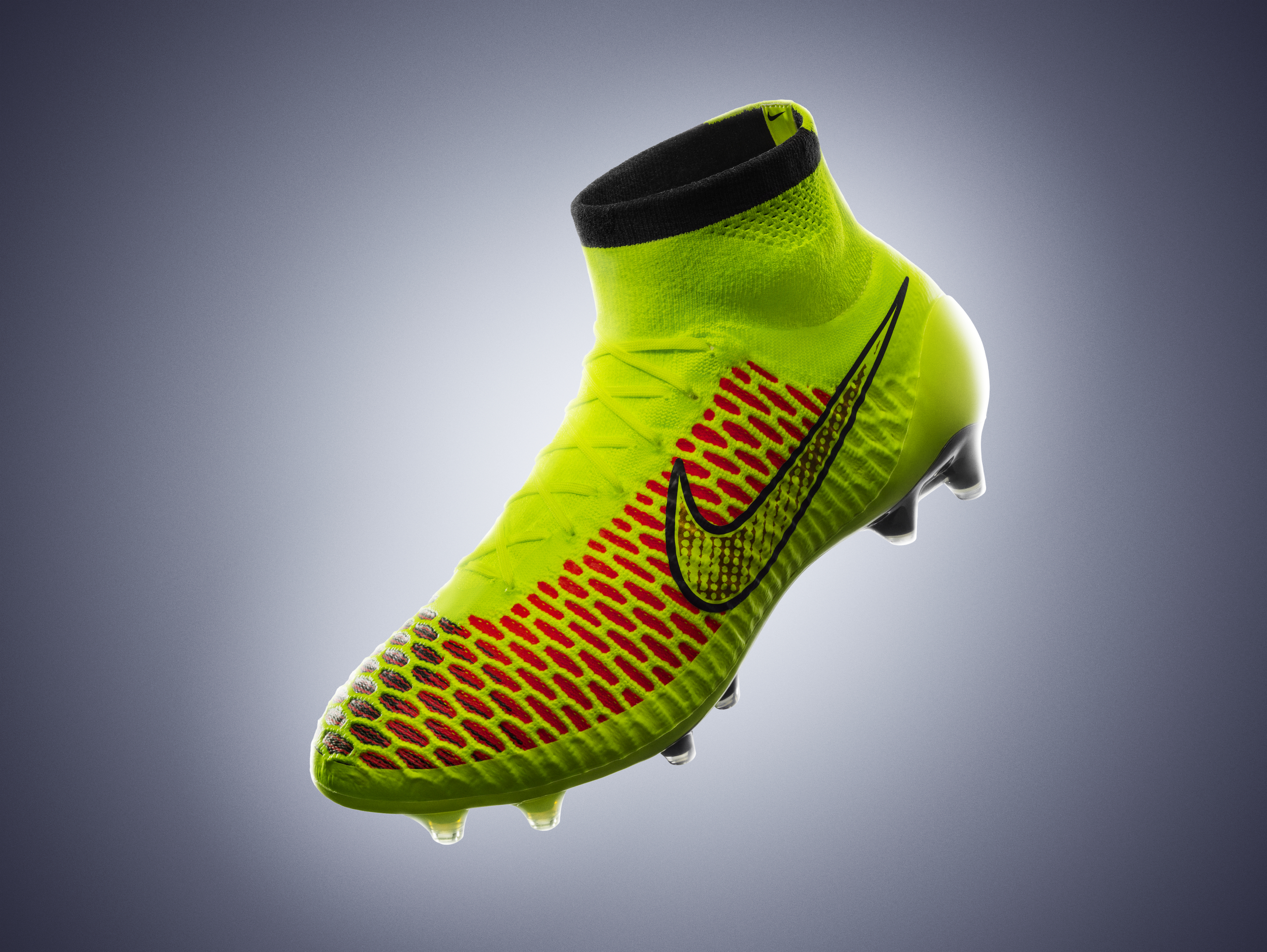 "With Magista, we've designed a shoe that feels like an extension of the player's body. This isn't a boot that just goes on your foot, it's a boot that works with your foot," said Phil McCartney, VP of Sport Performance Footwear.
Flyknit technology is said to deliver unprecedented feel, fit and control by creating a second-skin, sock-like feel and allows for strength and support to be knitted directly into the boot. The Magista also features a new mid-cut Dynamic Fit Collar for a more locked-down fit and increased awareness of the body's movements and interaction with the ground and the ball.
"The fit of this boot is so unique that I don't think about it when I'm wearing it," said Iniesta. "It allows me to move the way I need to instinctively and with more confidence."
"The idea of Flyknit and the Dynamic Fit collar became obvious when we began testing our first prototypes — it was a new experience," said McCartney. "It's like wearing a glove. A glove starts at the wrist, not halfway up the hand. You need that transition so you don't disrupt your body's natural movement."
As Nike's design team worked to perfect the collar height, they found through player feedback that the Dynamic Fit collar not only provided a more locked-down fit, but that players also felt more confident and more aware of their movements.
To provide additional strength and lock-down for multi-directional movement, designers added Brio cables. These cables are knitted directly into the one-piece upper and lock the eyelet into the outsole, creating what Nike describes as 'strength similar to a suspension bridge'.
For consistent contact and increased control, the Magista features a 3D-knit textured upper. Nike says the Magista player needs a more aggressive texture to create friction on the ball for accurate dribbling and striking.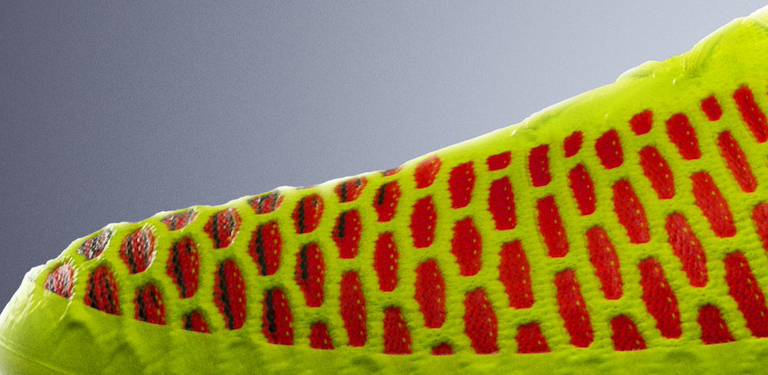 "Previous construction methods required added layers to the top of the boot to get this friction, ultimately moving the foot further from the ball, but Nike Flyknit allows us to knit texture directly into the boot," said McCartney. "3D knit is new for Nike and for football, and hundreds of revisions were required to get this 3D pattern exactly right. The result of all this work is great ball feel in a minimal package."
To protect the foot from water and cold, Nike's design team developed a special application of NIKESKIN thin polyurethane film placed over top the Flyknit. The skin is less than 0.1 mm thick — thinner than a sheet of paper — and melts onto the knit to help protect from water and provide protection.
Mercurial Superfly - revolutionizing speed
In April this year the world's best player Cristiano Ronaldo launched the new generation of the Mercurial, a range introduced by Nike in the 90s, to match the speed of today's game. The new boot, unveiled by Ronaldo in Madrid, was apparently born from four years of R&D in the Nike Sport Research Lab. Driven by insights from the world's fastest athletes, the Mercurial Superfly is created to revolutionize speed.
First unveiled in 1998, the original Mercurial established Nike as the leader in football boot innovation. With the new Mercurial Superfly, Nike says it has created not just another cutting-edge boot but a leap forward for on-pitch speed.
The Mercurial Superfly is designed for the player who is always a step ahead of his marker and the game itself and allows players to unlock their potential and earn that split second that can open up a game.
Like Magista, the Mercurial Superfly's revolutionary design is driven through Nike Flyknit. A new knit structure that Nike refers to as a 'three-knit weave' puts less material between the foot and the ball to enhance players' touch – a vital element when operating at high speeds.
The high-top Dynamic Fit Collar, which radically transforms the Mercurial silhouette, is designed to create a better fit and a heightened sensation of the boot as an extension of the foot.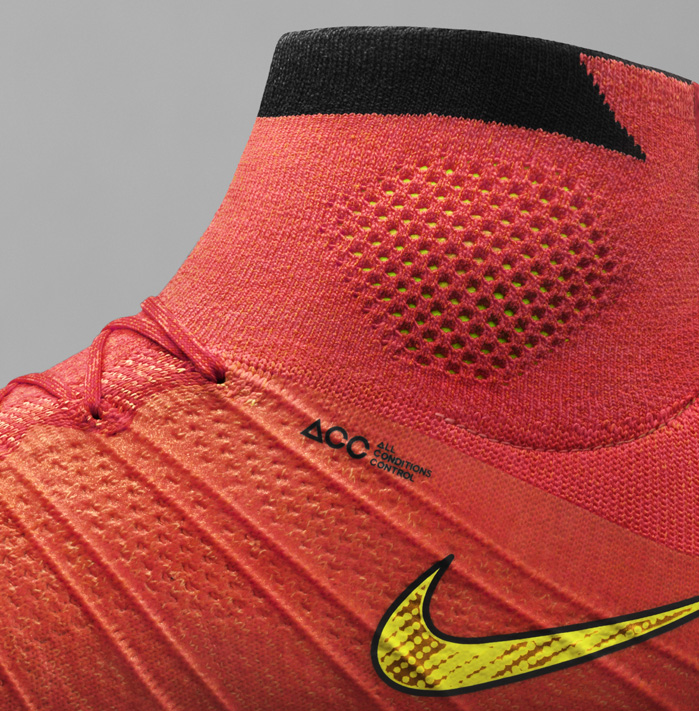 "Players have told us that the Mercurial fits like no other boot," said Phil McCartney, VP of Sport Performance Footwear. "It feels like an extension of the body because the Dynamic Fit Collar integrates the foot, the ankle and the lower leg. It removes distractions and allows the player to be quicker to the ball and quicker with the ball. This is the huge advantage of Flyknit: We can tune a boot to match a player's attributes."
Other vital breakthrough additions include Superfly's braided Brio cables, which are knitted directly into the upper and locked into the outsole. By connecting this tendon-like support to the heel, the Superfly acts like a slingshot that helps propel the player forward, Nike says.
But there is more cutting edge textile technology. In addition, a new, more-flexible full-length carbon fibre plate helps players to more efficiently transmit power through the ground.
There are Mercurial models for firm ground, soft ground and artificial grass, as well as indoor or court models – all of which are customisable.
Elastico Superfly IC for barefoot sensation
Today's footballers don't just play on grass and aren't simply looking for innovation for that surface, Nike says. With that in mind, it has also introduced the Elastico Superfly IC – a shoe that brings all the innovation and technological benefits of the Mercurial Superfly to the court.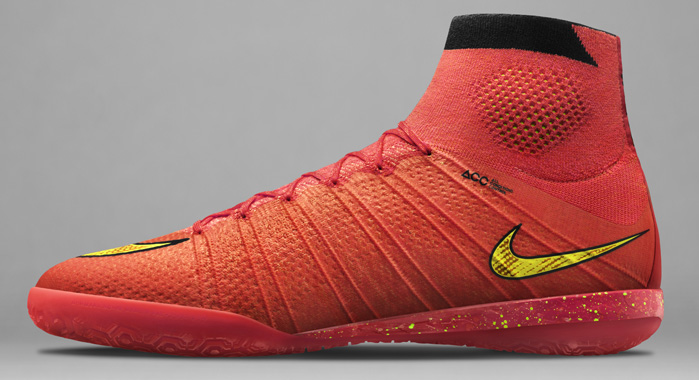 "We wanted to bring the Elastico out just before our teams head to Brasil. It really is the home of street football so this is, in some way, a little ode to the quality that the country has brought to this style of playing the game," said Denis Dekovic, Design Director, Nike Football.
In addition to one piece Flyknit uppers, the shoe also features an extra layer of NIKESKIN in areas where in-door and hard court footballers experience additional abrasion on their footwear.
World's leading football brand
Nike will supply the kit for more teams than Adidas for the first time ever at this year's World Cup finals and the company says it could soon earn more from football than basketball, the sport that launched it as a global force. Nike's sponsorship of the host's national football team alone gives it a massive competitive edge and it will be difficult for Adidas to close the gap on Nike.
At the launch of Magista in Barcelona in March this year, Trevor Edwards, president of Nike Brands and a man tipped as a future Nike leader, said that Nike is "the world's leading football brand."
"The World Cup is an opportunity to really capture the energy of football and leverage that energy to connect with our consumers," said Edwards.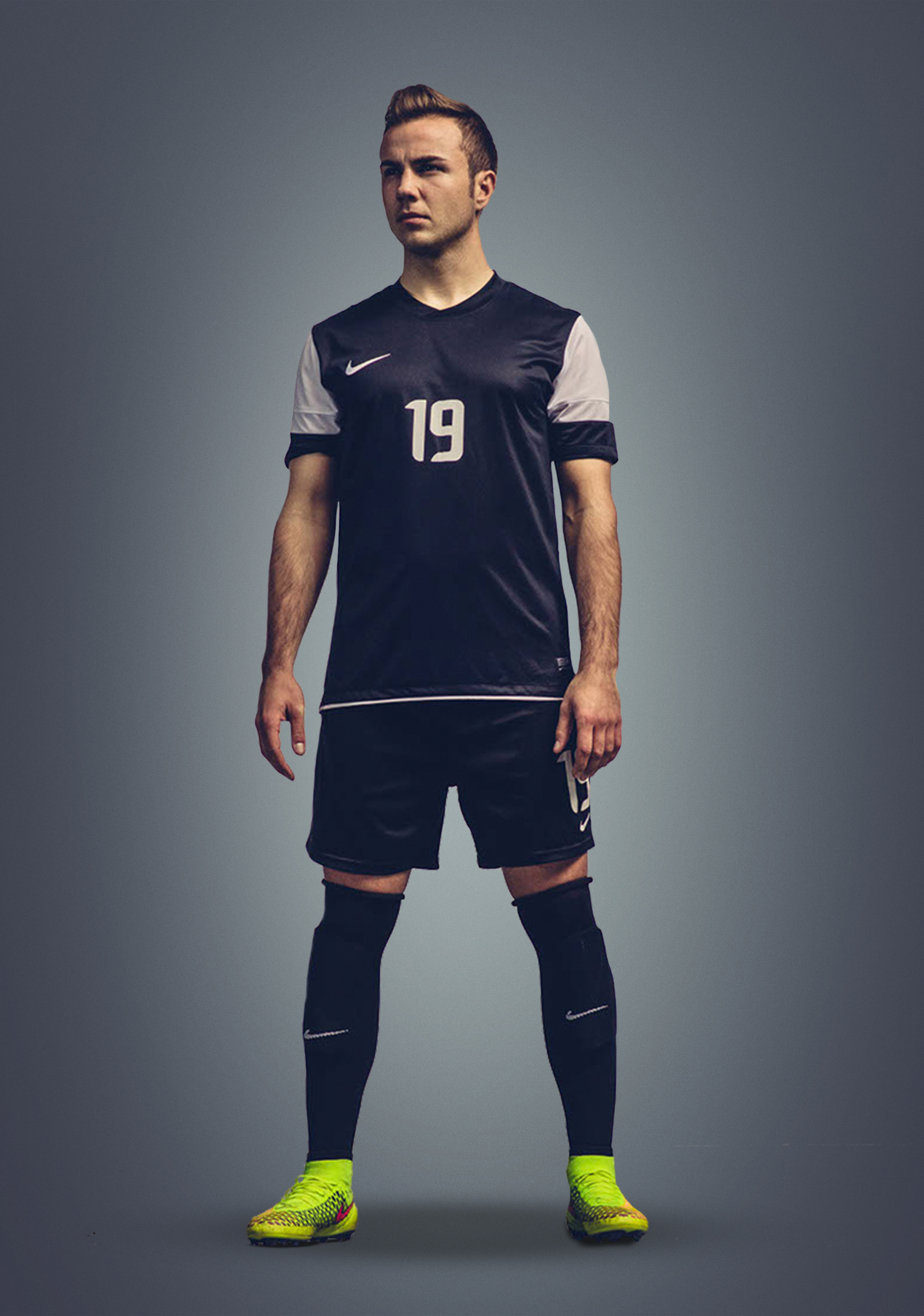 "Football is the No 1 sport in the world. That's why the World Cup is so important," Edwards said. "We have a significant football business, it is about two billion dollars. Our basketball business is probably a little bigger because of the number of years that it has been there," said Edwards. Nike made its name with basketball, which still dominates in the United States, but the company is said to be preparing for football to become top product category.
Adidas
Nike of course does have competition at this World Cup from adidas and a host of other boot manufacturers in the more conventional boots. But it would seem it has really stolen a march on adidas in the knitted boots market, where the German brand does have history.
In a sensational move just one day before the 2012 London Olympics opening ceremony, adidas revealed its adizero Primeknit, its first one-piece upper performance running shoe featuring what it called a new seamless engineering technology (See - Adidas unveils adizero Primeknit running shoe).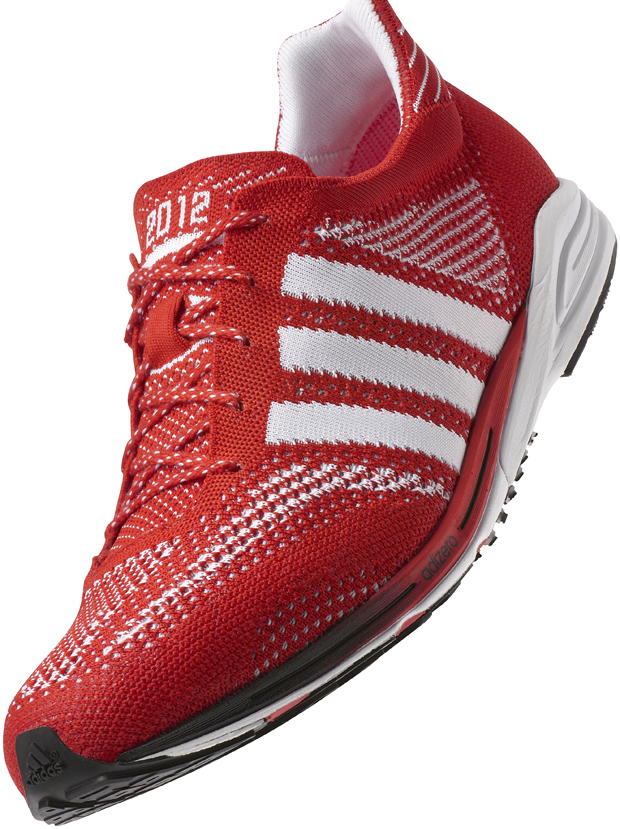 To celebrate the Olympic Games and its historic innovation, it created 2012 individually numbered pairs of the adizero Primeknit knitted in the same red and white colours adidas athletes would be competing in at the London Olympic Games.
However, Primeknit was 'very like Nike Flyknit' and a patent dispute erupted between the two companies. Adidas managed to stop Nike selling Flyknit in Germany briefly with a court injunction but it was a temporary thing.
Nike has since had various patents covering its Flyknit technology published and granted and we can only assume that the legal battle is either ongoing or has been settled in some way.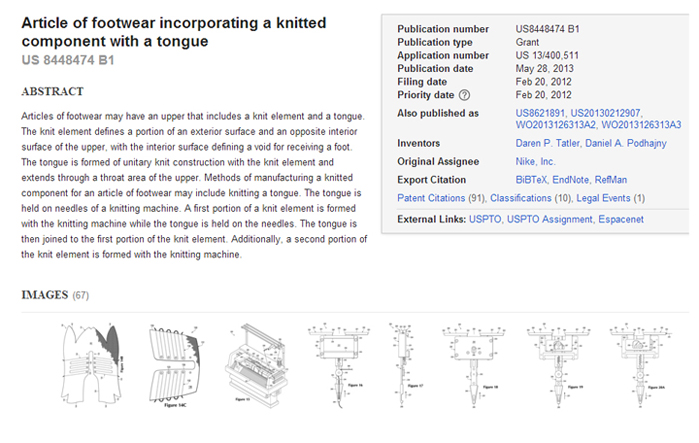 However, earlier this year, just a couple of weeks before Nike launched Magista, adidas launched the world's first knitted football boot (See – Adidas launches world's first knitted football boot ). Luis Suarez of Liverpool and Uruguay, one of the world's deadliest strikers, launched the limited edition boots in a Barclays Premier League match against Manchester United last season, but we have not seen much of them since.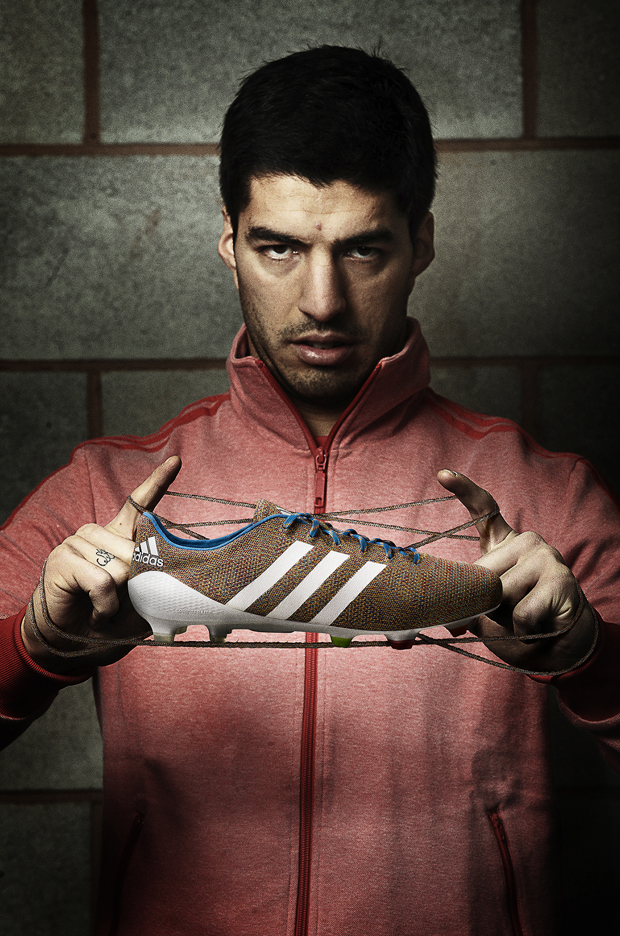 However, Primeknit running shoes and Samba Primeknit football boots are on sale and there is even some talk of Suarez wearing Samba Primeknit boots at the World Cup.
Finally
We will almost certainly see a lot more of Nike's Magista and/or Mercurial in action at the Maracanã and other stadia in the coming weeks. Nike of course will want to see as many pairs as possible on show in the final on the 13th July and will be hoping the winning goal is scored by someone wearing Nike brand boots – knitted or otherwise.
One thing that is certain is that Nike has taken its Flyknit technology to a whole new level with Magista and Mercurial football boots and we are sure there is more to come. The complexity of the knitted uppers with their integrated support, sock and glove like features and their performance coatings across a huge product range is amazing and constitutes a mountain of work in terms of product development.
From a flat knitting technology point of view the Flyknit project is absolutely unsurpassed and all credit to Nike's designers and flat knit innovation team. No doubt they will be heading down to Rio in July were they will be hoping to watch Magista and Mercurial make history at the greatest football show on earth.