Opinion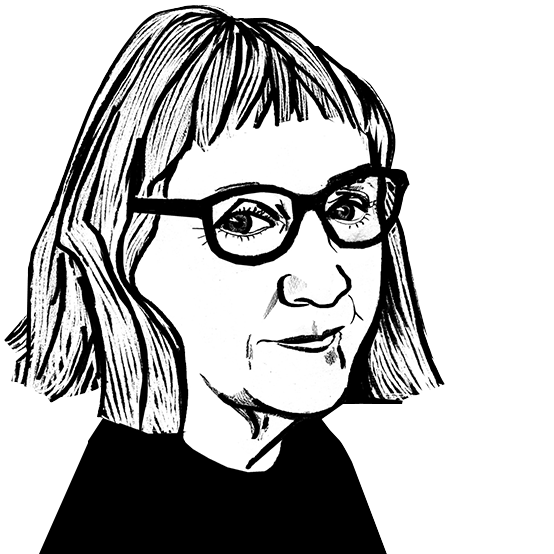 Normality returns? Trends lead the way
Janet Prescott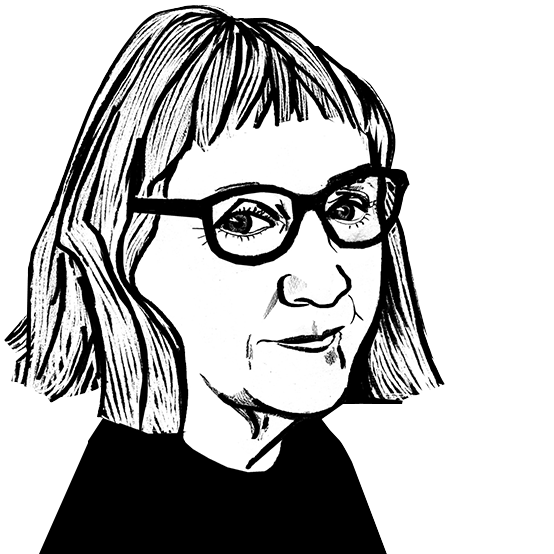 Janet Prescott reports from Premiere Vision in Paris.
4th August 2022
Janet Prescott
| Paris
As a feeling of normality returns to the annual trade landmarks, Premiere Vision arrived earlier than usual to take a place in the line-up of important European exhibitions during the summer months.
The premium Paris fair was back in gear after the Covid interventions and moved to July from September, mainly on the demand of the buying timetables of those who attend the middle to high level exhibitions of Europe. "We are pleased to respond to market demand with a new agenda brought forward by two months," said Giles Lasbordes, General Manager of Première Vision.
Ecology and sustainability were unsurprisingly top of the agenda for A/W 2023/24 Premiere Vision presented a report it commissioned with the Institut de la Mode Francaise named 'Consumers and Eco-responsible Fashion'. A sample of 6000 people from 5 countries brought the conclusion that over 90% of the interviewees were likely to choose fashion with eco qualities and credentials, which already represents one third of the clothing budget.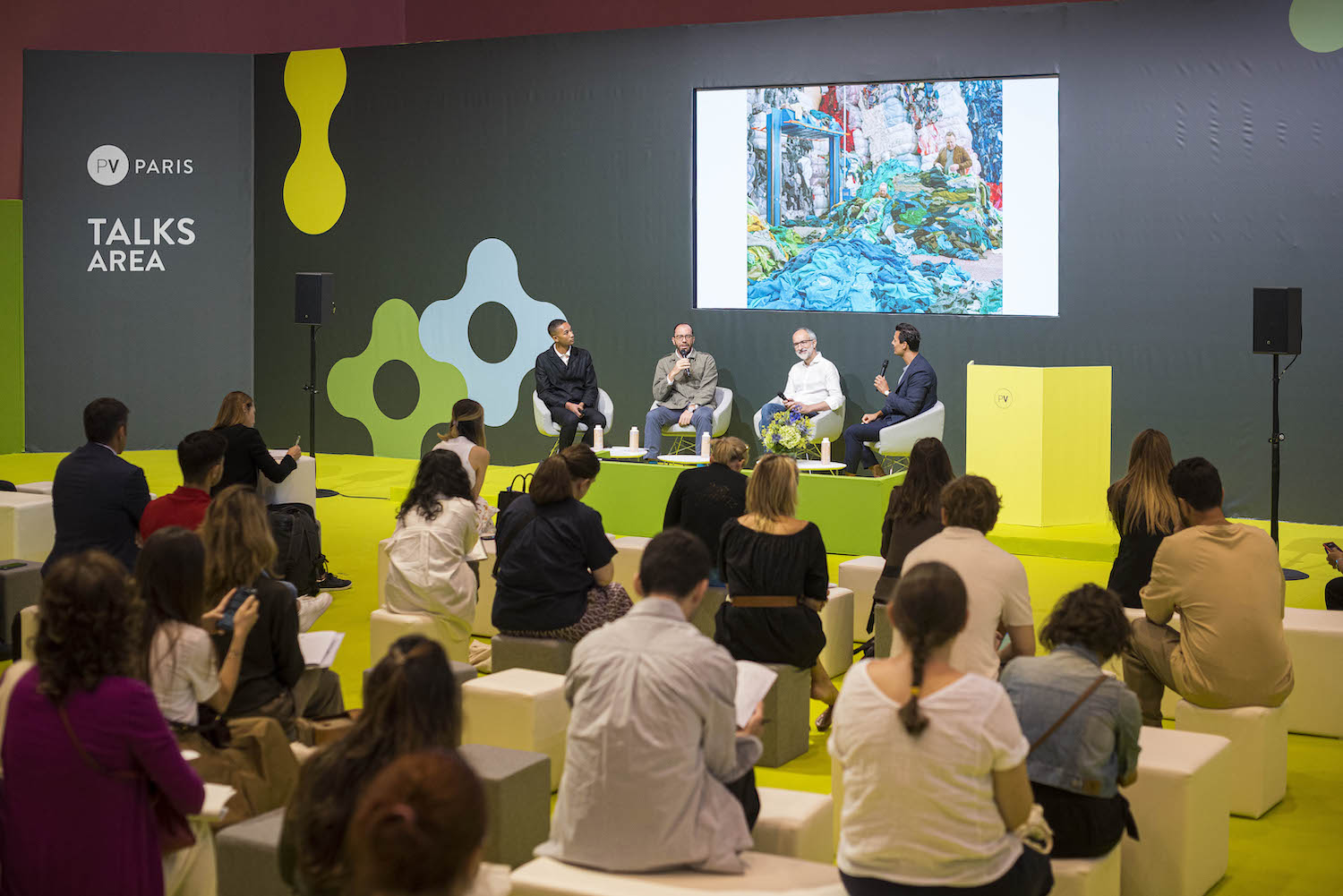 Smart credentials
PV has expanded the Smart Creation area, established to link technology with fabrics, with the Eco Innovation Forum and Trend Tasting Conferences. "Eco-responsible fashion isn't just a trend," said PV, "but embedded."
PV Market Place, the e-commerce platform attracted several knitwear companies including Tunisian companies with various certifications of eco quality. French textile groupings encompassing Bugis, SAS Deveaux, Etablissement Lepere, Henitex International and PB2C –Modastyle. The 'From Portugal' grouping included Sampaio Portugal textile, presenting new GRS Global recycled standard certified flocks, eco moves replicated widely. Supply lines are not fully reliable, and some companies were still buying for 2003 as well as 2003/43 which some said might mean a new way of business.
The looks
There were many cosy knitted fabrics in the trend areas and on the PV Market, like soft enveloping bouclés in pale colours like beige, pink, cream etc. looking new. Fabrics were presented together; striped fabrics with blended designs and stretch and a wide range of colourways, co-ordinated with soft wovens and brushed surfaces in expectation of a colder winters.
The PV- tipped grunge look involved a wide variety of woven and knitted fabrics, many with small imperfections, dark mono colours and textured, fancy elements and deliberately unequal patterns and surfaces.
Iluna Group showcased its Green Label collection with two premium GRS certified ingredients: Q-NOVA and ROICA EF and Bioline collection offering circular economy advantages with AMNI SOUL ECO and ROICA V550. Iluna also offers natural based GOTS certified dyestuffs, in 14 colour shades.
Knits and wovens
PV fashion predicted more knitted fabrics imitating weaves, using wool and blends to knit softer and smarter versions of traditional casual wear, the styling increasing the scope of knitted garments. These included embroideries and lace, knits with decorative motifs and embroidered floral designs and fancy constructions the current favoured honeycombs epitomised by Jackytex. Fine Soft Merino and thicker local wools were blended with alpaca and also linen for winter jacketings and tailoring.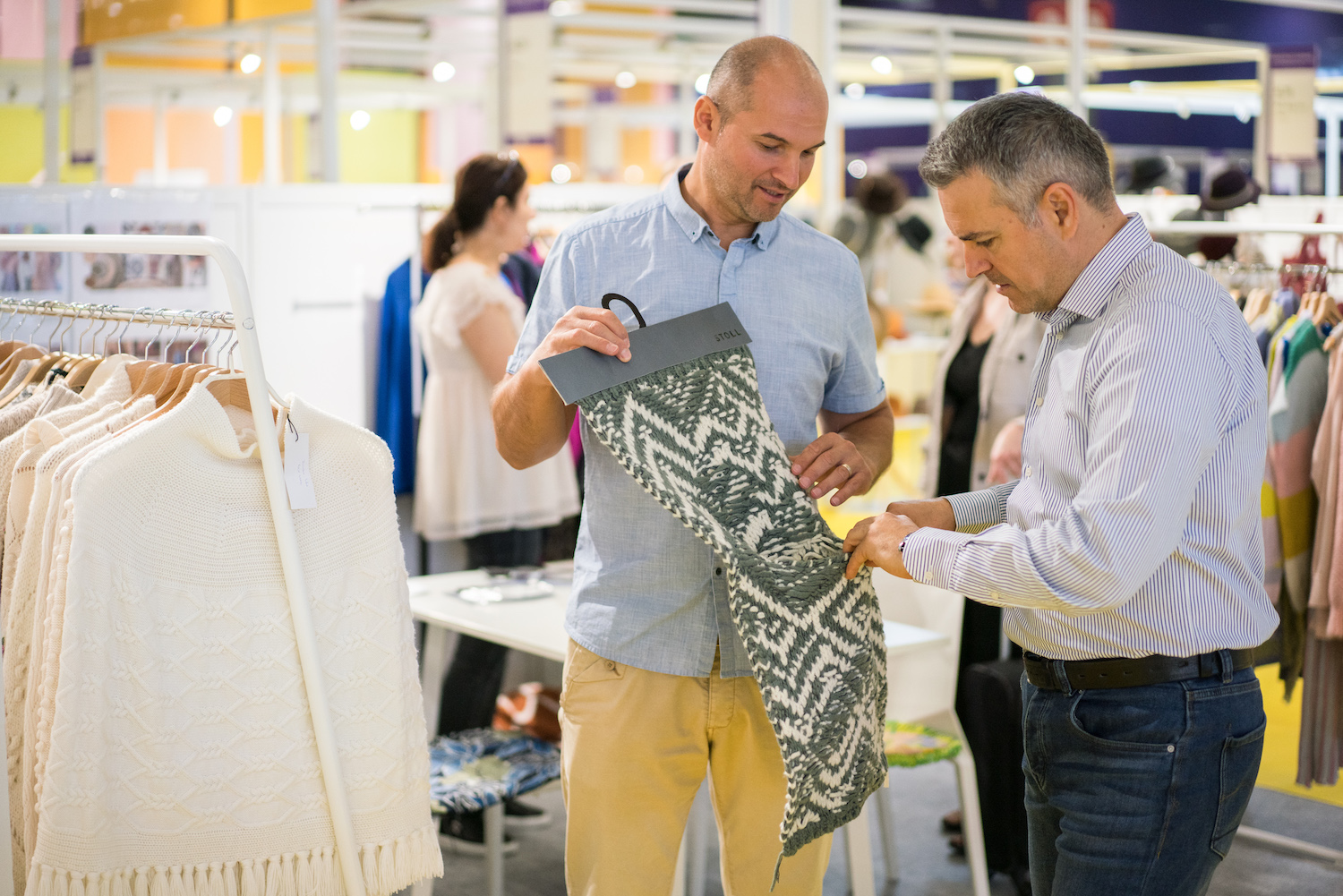 Shabby Chic, mentioned in the PV fashion notes, includes lace and crochet, and plain fabrics, related to 'grunge', resurrected from the 1980s finding novelty value with the young. It includes darker fabrics and thicker knits, found in many trend areas. In contrast, there were colourful floral embroideries and designs on knitwear, blouses and skirts with folksy designs associated with the Balkans and the eastern states.
Knits move forward
This is certainly a season where knitted garments come into their own. Knitwear was the mainstay of casuals which centred around a new look with suits and jackets with knitted elements for a more relaxed look. Knits with diagonal ribs in monostretch, imitating wovens. Wool/ polyester jackets and trousers teamed with fleeces in fluffy materials.
Hybrid looks are the watchword, particularly for leisurewear. Creative Fantasy applies to masculine tailoring and womenswear, crossing into the trad fabrication area. Knitted sports fabrics take inspiration from city wear, called Deluxe sport.
Loungewear uses different shapes and fabrics to recreate the tracksuit, blending luxury cotton and silk or Lyocell for Jogging pants and sweatshirts, and a more fitted look for knit trousers with pleats and turnups and teddy jackets in ultracompact woollen knits. Refined sports wool knits replace weaves in reworked sports styles.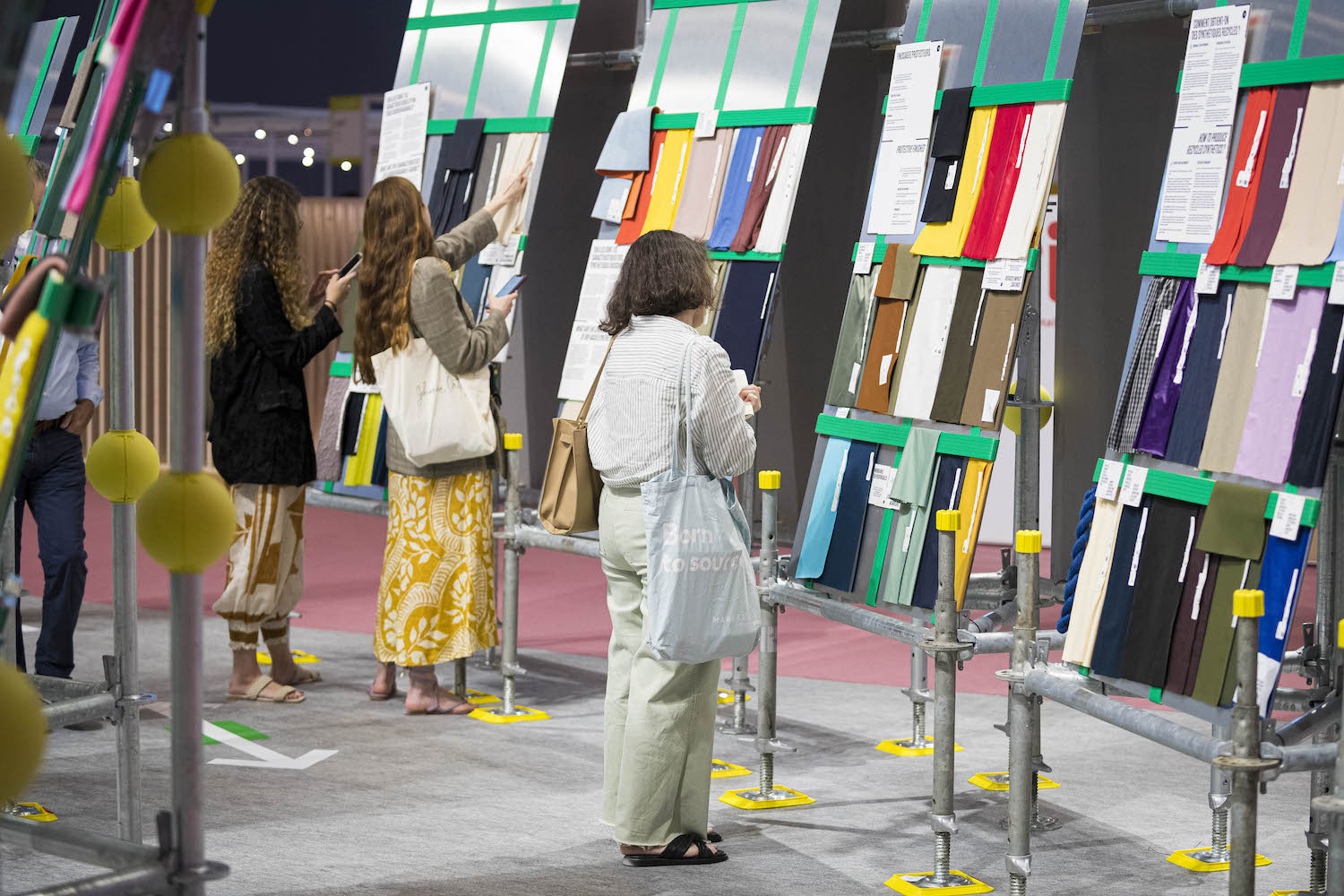 Soft fabrics with eco qualities were chosen for shirtings, which for winter were slightly heavier but nonetheless easy to wear next to the skin in for example Lyocell Ecovero. Lace was a leader for an outbreak of fancy decoration, sequins and beading in bright red , white, disrupted patterns, bright colour combos, ribbons, Iluna recycled materials used for underwear and bras.
The power of localism
Revisiting designs and materials has pervaded the thinking of designers this year, as it fits in with the concepts of refurbishing or refitting. Knitted fabrics from national groupings like From Portugal, the French Federation de La maille the UF Tunisia and Turkey designs have given impetus to their marketing presence.
New ideas abound. Tessuti Scotland was introduced by UKFT, with zero waste design using off-cuts from scarves and other items to refashion. Eribe is contemporary knitwear in the Scottish tradition producing luxurious contemporary knitwear; the yarns for this are sourced from the Yorkshire Dales described as 'made to last'.
Market leaders in the manufacture of circular knitting put the reputation for success down to principles of Innovation and sustainability, offering knitted fabrics with new structures using increasingly complex raw materials.
Synthetic manmade and petroleum-based fabrics are still very much in evidence, blends of polyester and wool in the tailoring area for specific aesthetic or fiscal reasons. The sports and high-octane activities sector, it was remarked, cannot dispense with elastane, and hard-wearing polyester in highly rated performance fibres, as such garments require remarkably resistant qualities. However, the sector is now carefully selecting recycled and biodegradable versions their use partially mitigated by serious recycling and disposal.
History lessons
Fabrics with a pedigree and history are of great interest. Tweeds, plaids and weaves, hunting-and-fishing checks, Harris Tweed, traditional herringbones and fashionable houndstooths were spiced up with fantasy yarns and bright fancy colours and decoration in knit and woven.
PV Paris certainly brought a feeling of genuine change in attitudes and things on the move at last.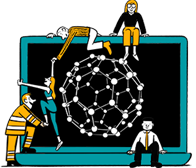 Business intelligence for the fibre, textiles and apparel industries: technologies, innovations, markets, investments, trade policy, sourcing, strategy...
Find out more