12th September 2014, Albany, NY
PrimaLoft launches technical knits for high output activities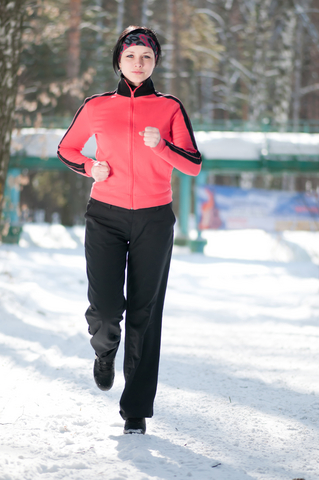 Mitsui Bussan Techno Products, a specialist in the research and development of innovative textile technology, has collaborated with PrimaLoft, leader in comfort solutions and high-performance insulations, to introduce PrimaLoft Performance Fabric Dry – a collection of technical knits for high-output activities.
The PrimaLoft Performance Fabric Dry collection, available in a broad range of visually tactile textures and colours suited for active apparel and base layer applications, was introduced at the Outdoor Retailer Summer Market trade fair that took place in Salt Lake City, UT, last month (read all about it at Knits Advance in Outdoor Market and Outdoor Industry Maintains Its Cool).
Innovative and comfortable
PrimaLoft Performance Fabric Dry features a blend of technical, trilobal polyester fibres and innovative moisture-management technologies to deliver outstanding softness and comfort.
A low-absorption technology embedded into the construction of the yarn is said to effectively pick up moisture off the skin, and create an air barrier that prevents perspiration from re-penetrating the fabric. This technology works together with a water-repellent finish to provide a fabric that dries exceptionally fast, the manufacturers report.
"Active apparel made with PrimaLoft Performance Fabric Dry will not cling to the body or leave you feeling cold and clammy that's caused by re-penetration of perspiration," said Joy Gruver, Business Development, Mitsui Bussan Techno Products. "It delivers performance you can truly feel."
PrimaLoft
PrimaLoft insulation was originally developed for the US Army as a water-resistant synthetic alternative to down.
Today, PrimaLoft, is the research and development leader in high performance insulations and performance fabrics. Its family of products is manufactured in the US, Europe and Asia.
The PrimaLoft brand is used in leading outdoor and fashion brands, home furnishings, hunting, work wear and military applications.
This article is also appears in...