12th September 2014, Isle of Wight
Rapanui celebrates launch of new collection with sustainability action
As part of its Incentivised material recovery plan, Rapanui, an eco Fashion company and producer of t-shirts, swaets and other knitted garments, based on the Isle of Wight in the UK, is rewarding customers with store credit for sending back their Organic, ethically made clothing before buying the brand's new collection.
"Our customers look forward to each new season but it seems a shame that our products end up unused in the wardrobe after six months," said designer Martin Drake-Knight.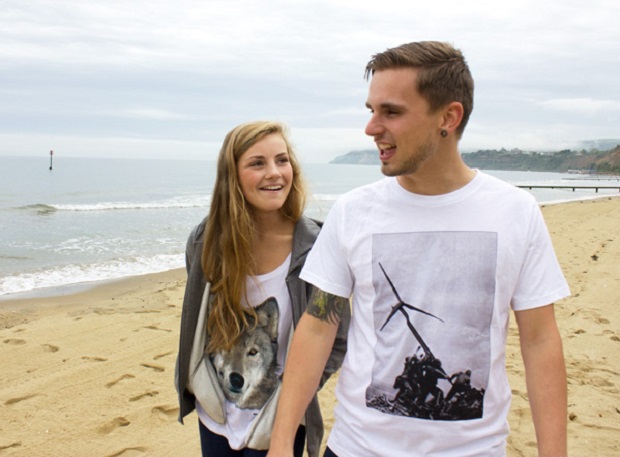 "It means there's a conflict between fashion and the environment. We want to heal that and find a way for people to enjoy shopping, and fashion, without creating mountains of waste."
Ethical production
Rapanui's dedicated site, www.backtorapanui.com, will allow customers to free post their old products back to the fashion brand in return for five pounds, which can be put towards a purchase from the new season.
The company makes it's T-shirts, tops and sweats from 100% certified organic cotton in an ethically accredited, wind powered factory and is won national recognition for its social impact helping youth unemployment.
Taking control of waste stream
"For us it's just about finding a better way. If we can help customers out by saving them money and it helps the company with return customers, great. Best of all it means that we have a chance to take control of our waste stream and reuse, repurpose or recycle and means more people get new clothes to look great and feel great in too," commented Rob Drake-Knight, co-founder.
"It's another way we have proved that sustainability and fashion don't have to be in conflict. All it takes is some creative thinking."
This article is also appears in...