21st December 2012, Dhaka
Shima Seiki to Exhibit at DTG 2013
Leading computerized flat knitting machine manufacturer Shima Seiki of Wakayama, Japan will be exhibiting at the upcoming 10th Dhaka International Textile & Garment Machinery Exhibition (DTG 2013) in Dhaka, Bangladesh, in cooperation with its partner Pacific Associates Ltd.
Operating within the Bangladeshi market since 1996, this will be the sixth time the Japanese manufacturer will participate at DTG. In recent years Bangladesh has seen a significant increase in knit exports, and is receiving much attention as a worthy candidate for China-Plus-One manufacturing.
At the same time, buyers are demanding quicker turnarounds for larger orders with more variety and further transfer of technology from manual operation to computerized knitting is therefore highly anticipated.
At DTG 2013 SHIMA SEIKI will be exhibiting its latest solutions to meet those current needs, as well as needs for the foreseeable future. In such a way, Shima says it intends to distinguish itself from its competition by presenting itself as an innovative company with plenty of potential for the future of the Bangladeshi knitting industry.
Exhibited Tecnology
NSSG122-SV 5G NEW
The latest version of Shima Seiki's best-selling workhorse computerized knitting machine, the NSSG122, now has a new 5 gauge machine added to its line-up. With increased gauge range, the model line now supports an even wider variety of production needs.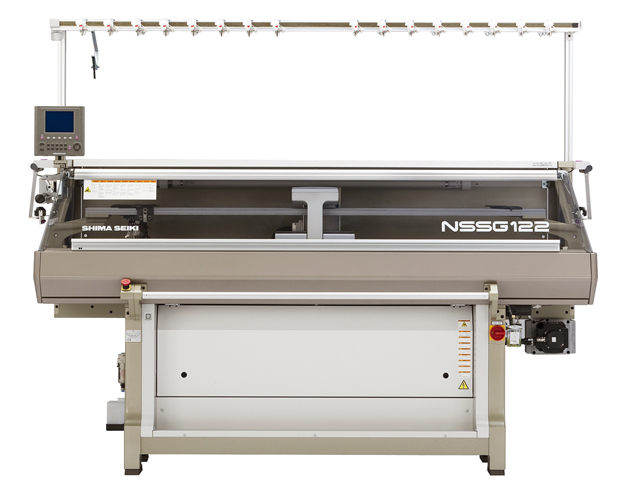 "With a maximum knitting speed of 1.4 m/sec and quick carriage returns with R2CARRIAGE, as well as DSCS digital stitch control, NSSG122 sets today's global standard in current shaped knitting technology," says Shima's Masaki Karasuno.
SSR112-SV 14G
According to Shima, developed as the new standard for computerized shaped knitting, SSR112 is the company's most affordable model.
"With inherent "Shima Seiki-ness" such as Made-in-Japan quality and precision, reliability and durability, SSR112 also features benchmark technology such as R2CARRIAGE, DSCS, spring-type moveable sinkers and stitch presser, offering substantial cost-performance," states Mr Karasuno.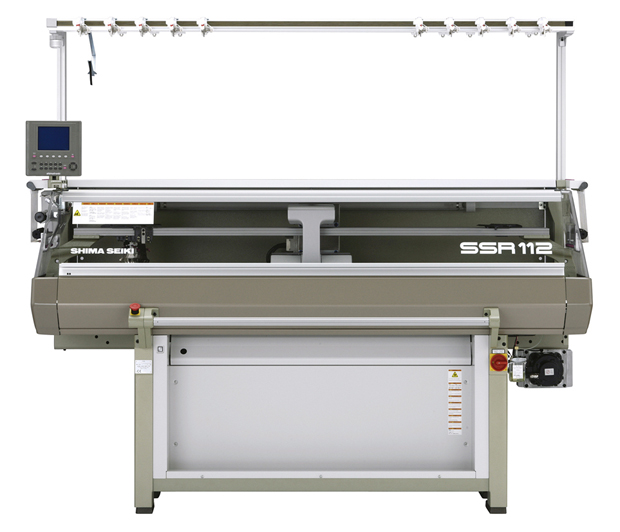 MACH2SIG123-SV 14G
With a maximum speed of 1.4m/sec and quick carriage returns with R2CARRIAGE, Shima Seiki's intarsia specialty machine MACH2SIG offers tremendously high productivity worthy of its "MACH" name.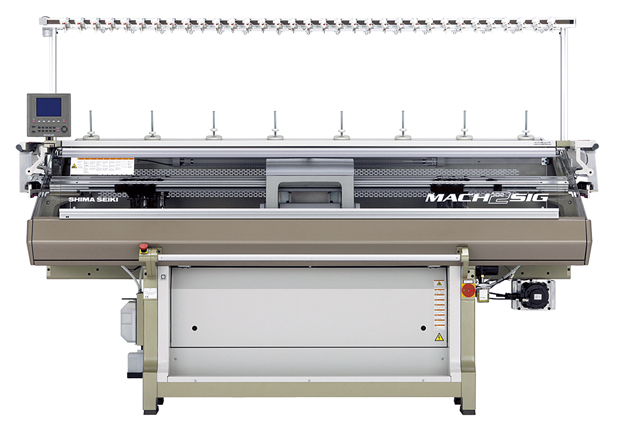 "Even better, programming and setup for knitting with 40 intarsia carriers—the most intarsia carriers available in the world on a computerized flat knitting machine—is most efficient through the use of improved automatic yarn carrier setting software on SDS-ONE APEX3 design system," Shima says.
SDS-ONE APEX3
An "all-in-one" 3D design system that supports all aspects of fashion design and production, SDS-ONE APEX3 improves the planning process through photo-realistic simulation capability, effectively reducing time, material and cost from the sampling process through virtual simulation. Products can be checked in 3D using 3D simulation, 3D modeling, 3D fitting simulation and 3D mapping.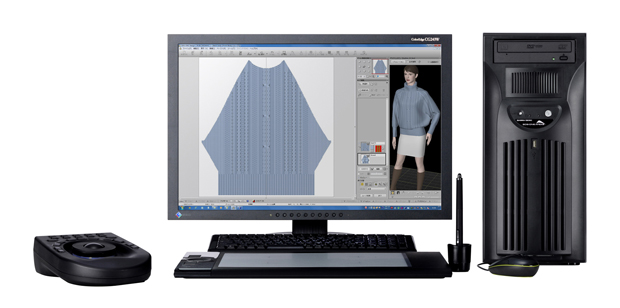 Exhibition Details
Exhibition: 10th Dhaka International Textile & Garment Machinery Exhibition (DTG 2013)
Dates: Thursday, 31st January to Sunday, 3rd February 2013
Hours: 12:00 noon - 8:00pm
Location: Bangabandhu International Conference Center (BICC)
Agargaon, Shar-E Bangla, Nagar, Dhaka, Bangladesh
TEL: +880 (0)2 9100023
Booth No.: Hall No. 6, Booth No. 603
This article is also appears in...

Note the introduction of the NSSG122-SV 5G NEW for coarse gauge knitwear – in variable gauge (SV) model. This is to meet the current demand for 'hand knit' look knitwear.