16th January 2014, Florence
Shima Seiki to exhibit at Pitti Filati
Shima Seiki Italia, the Italian subsidiary of leading Japanese computerized flat knitting machine manufacturer Shima Seiki Mfg Ltd., is to exhibit at the 74th Pitti Immagine Filati exhibition in Florence, Italy later this month. The Milan based company will participate in the KnitClub section of the exhibition which aims to appeal to the technical and creative interests of visitors and to stimulate advanced integration of the entire production chain.
"Such a concept is perfectly matched to Shima Seiki's presentation of its SDS-ONE APEX3 3D design system demonstrating comprehensive support of the entire process of knitwear production from planning and production to sales promotion," says Shima's Masaki Karasuno. "Also emphasized is APEX3's capability for Virtual Sampling that minimizes the sample making process."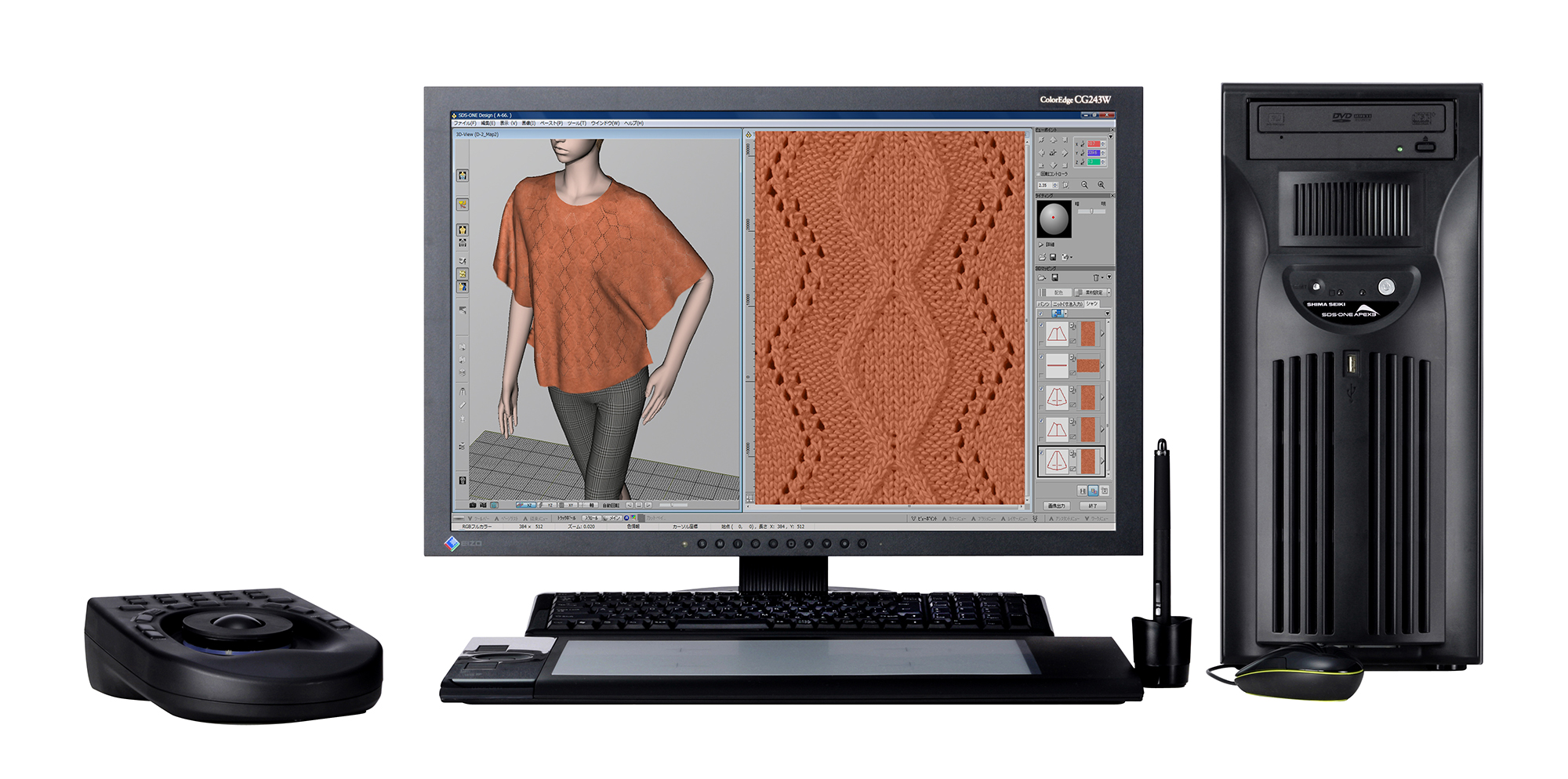 Examples of Virtual Samples will also be on display alongside knitwear produced on the company's latest line of computerized knitting machines, including its revolutionary Wholegarment knitwear, which features superior fit, comfort and drape characteristics.
Also on display will be Shima Seiki's latest Spring/Summer Collection that is said to blend creative knit design with technological innovation, along with highly efficient production methods.
Exhibited product
SDS-ONE APEX3
SDS-ONE APEX3 is at the core of Shima Seiki's 'Total Knitting System' concept, made possible through its comprehensive support of the knit supply chain from planning and production to sales promotion, as well as its capability for Virtual Sampling.
According to Shima, ultra-realistic simulation capability allows Virtual Sampling to minimize the costly time- and resource-consuming sample-making process. Products can also be evaluated using 3D simulation, such as 3D modelling, 3D fitting and 3D mapping.
Exhibition details
Exhibition: 74th Pitti Immagine Filati
Wednesday, 22nd to Friday, 24th January, 2014
9:00am - 6:00pm (last day: 9:00am - 4:00pm)
Location: Fortezza da Basso, Viale Filippo Strozzi, 1, Firenze, Italy
Tel: +39 055 49721
Organizer: Pitti Immagine Srl
Tel: +39 055 3693200
Shima Seiki exhibit
Stand No.: K/2
KnitClub Section, Padiglione Centrale (Central Pavilion)
Piano Inferore (basement floor)
Further Information
Shima Seiki Italia S.p.A.
Tel: +39 02 216621
Email: [email protected]
This article is also appears in...